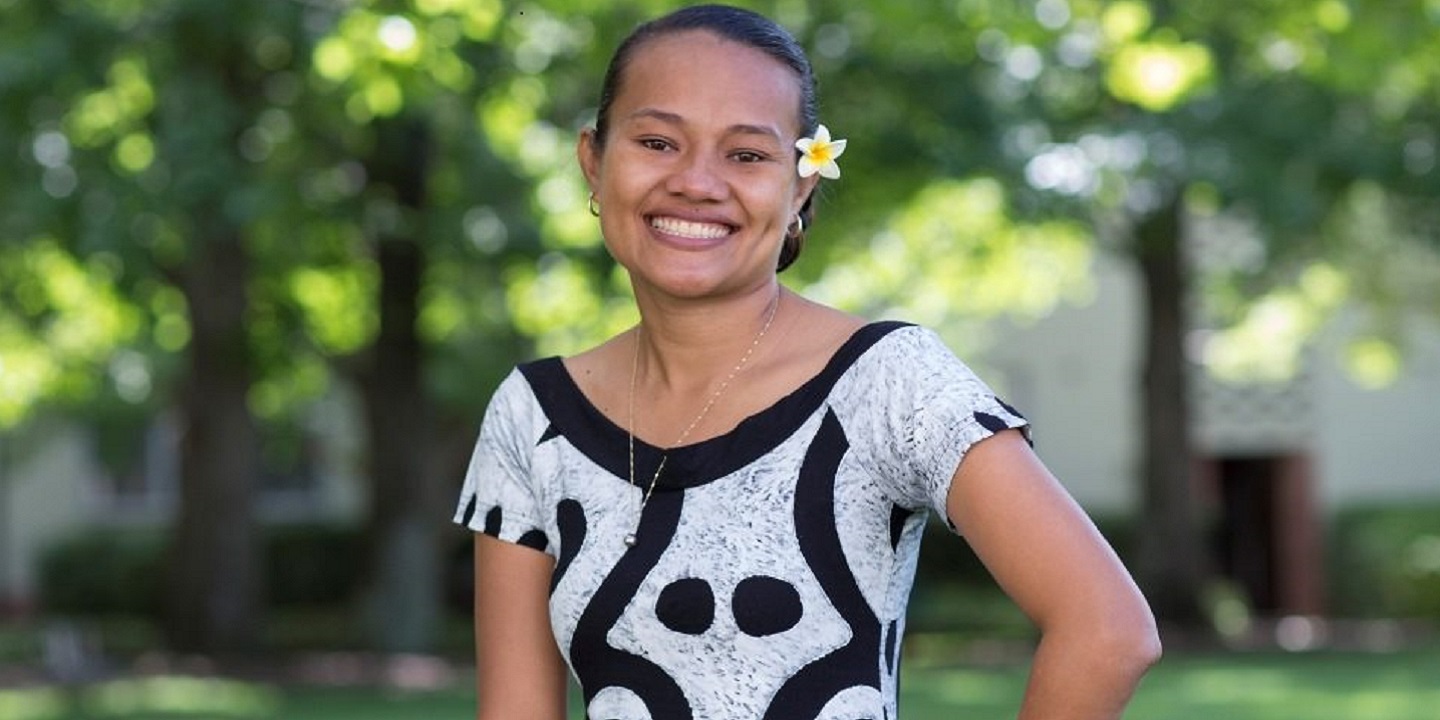 Australia Awards Scholarships reap extra rewards
Research
30 Jan 2023
5 minute read
Australia Awards Scholarship alumni who volunteer are helping to build stronger, fairer, more resilient communities through networking and sharing skills and knowledge.
Australia Awards Scholarship alumni's contribution through their paid employment have been well documented by the Department of Foreign Affairs and Trade-funded Australia Awards Global Tracer Facility (GTF), led by ACER. This report is the first detailed study by the GTF to specifically focus on alumni contributions outside the labour force. It examines alumni contributions to civil society through the lens of volunteerism and community leadership.
This new research uses data from thousands of alumni collected in the GTF's Global Tracer Survey 2020, to build a broad understanding of alumni leadership within civil society. The GTF selected categories of community leadership identified by the survey and explored these areas in further detail through in-depth interviews with 8 alumni from across the Pacific and South-East Asia. The data collected demonstrates the diverse ways alumni are contributing to development through volunteerism activities outside of their paid work.
In-depth interviews with alumni found that Australia Awards go beyond providing human resource capacity development within the labour force, to have a wider impact on civil society through alumni volunteer contributions, often at a grassroots, community level. In many cases, this has caused a ripple effect, helping to strengthening governance and institutional capacity of local churches, schools, community groups, and professional associations through alumni sharing technical expertise to improve practices and train others.
Researchers found that alumni are also helping to transform societal attitudes and behaviours within their communities through advocacy and working closely with government and other organisations to enact change in areas such as gender equality, disability, and social inclusion, education, poverty reduction, and environmental protection.
For example as the first female cyber security expert in Samoa, Ms Tagiilima Neemia has been using her skills, knowledge and networks developed on award and through the Australia Awards Women's Leadership Initiative (WLI), to support female participation in information technology (IT) in Samoa.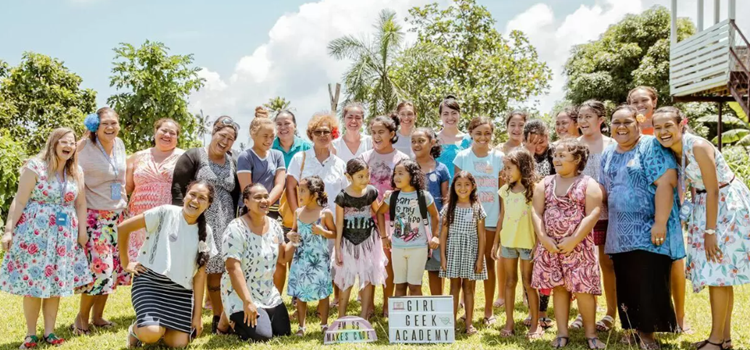 (photo) Ms Neemia and participants from the first Samoan Geek Girl Academy. Photo: Vaitogi Asuisui Matafeo of the Samoa Observer.
While on award she studied a Master of Cyber Security at RMIT University, and connected with women leaders in the Australian IT sector through her WLI mentor, who introduced her to the co-founder of the Geek Girl Academy, Sarah Moran. This led to establishing of a Geek Girl Academy in Samoa in early 2020 as part of a WLI project to engage six to 12-year-old girls in coding workshops to increase interest in STEM-based (Science, Technology, Engineering and Mathematics) careers. The workshops were run free for girls and female relatives, to help break down gender stereotypes around IT and promote STEM based careers to Samoan girls.
'The focus for me was just girls and women, because I saw that in Samoa a lot of the IT's are male… I just wanted something to start to get the girls interested to pursue IT… so that if they're interested, they can pursue something along the path of technology. At the time when I started pursuing a degree in IT there were not a lot [of women in IT] in Samoa.'
This new research shows that at the core of most volunteering is the desire to help others to build a better community. One alum that participated in the research, summed up this sentiment, noting a strong motivation to share the benefits of their scholarship with others through 'paying it forward'.
Alumni in this study expressed clearly the way in which their Australia Awards scholarship had influenced the way in which they are contributing back at home. There were three main themes:
Changing attitudes – many alumni noted the transformational experience of being in Australia on award embedded a motivation to 'give back' and contribute beyond the world of work on return.
Networks from Australia – continue to play a strong role in facilitating the contributions of alumni in their communities. This has included ongoing connections with on-award mentors and advocacy-based organisations in Australia.
Knowledge and skills developed on award – alumni noted both technical skills specific to the subject matter of their courses and general skills such as planning as continuing to be important in facilitating the way they approach their unpaid work.
Overall the research demonstrates that alumni of the Australia Awards are using the skills, knowledge and networks gained through scholarships and fellowships to contribute to development not only through paid work, but also through their volunteerism in civil society.
Find out more:
The Australia Awards Global Tracer Facility is managed by the Australian Council for Educational Research (ACER) on behalf of the Australian Department of Foreign Affairs and Trade.
To read the full report by Jo Doyle and Daniel Edwards visit the Australia Awards Global Tracer Facility webpage.