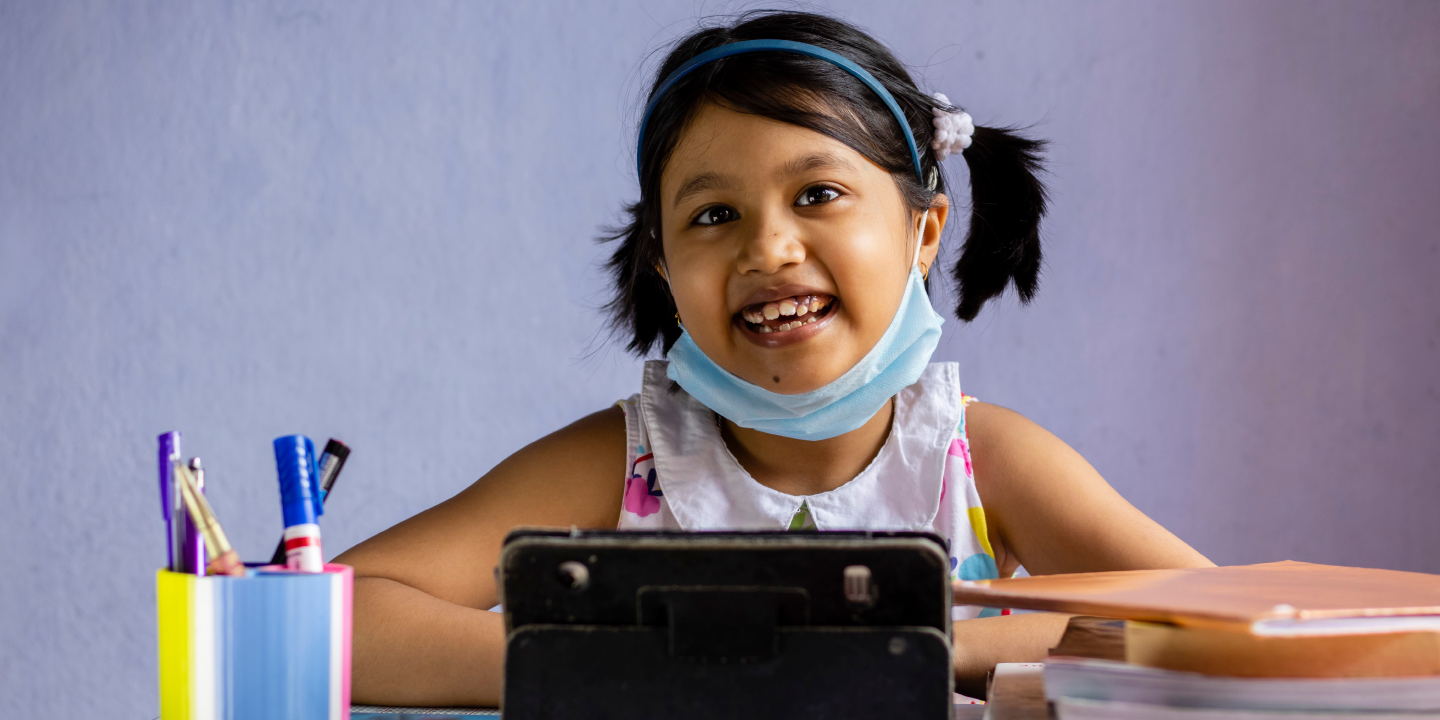 ©Soumen Hazra/Shutterstock
Backward planning for better learning
Comment
17 Sep 2021
6 minute read
The International Benchmark Tests support backward planning of lessons, an approach that, when implemented systematically, can transform educational outcomes even in hybrid learning.
ACER's International Benchmark Test (IBT), a skills-based assessment, can be a critical tool for backward planning. The backward planning method uses assessments to drive classroom activities. In doing so, it makes teaching more intentional and student-centred.
The backward planning or backward design method can be broadly divided into three steps.
The first step is to decide the learning goals. Teachers should have a clear understanding of the knowledge and skills that students should possess after they complete a lesson, a unit or a course. These goals are usually derived from the pre-defined learning outcomes in the syllabus.
The next step is to determine what can be accepted as evidence for the attainment of learning goals by students and create assessments to elicit the required evidence.
In the last step, teachers decide on appropriate teaching strategies and learning activities that will help students to perform well in assessments.
Backward planning helps to move away from traditional practices where classroom activities focus on the coverage of syllabus content and assessments are centred on the testing of content knowledge to rank and promote students.
In the backward planning process, classroom activities are directly tied to the learning goals embedded in the assessment making them targeted and easier to plan. Additionally, the critical link between learning goals, pedagogy, and assessments is established.
Since classroom activities are goal-oriented, the parameters for evaluation can be directly communicated with students. This makes the teaching process transparent, explicit and student-centred. Student engagement improves as there is a better understanding of what is expected of them.
Backward planning requires a paradigm shift in the way teaching and learning is currently approached. As opposed to imparting content knowledge to students, the role of the teacher becomes that of a facilitator who coaches students to perform with understanding. It would require a deeper analysis of learning goals to understand what they require of students, and the ability to tailor classroom activities to these goals. In that sense, teaching would become creative and research-oriented while learning would become more participatory.
High-quality assessments are at the heart of backward planning since learning activities directly draw from assessments. The IBT suite of assessments can be used to design learning activities and lesson plans with purpose. This is particularly relevant at a juncture when school education is facing unprecedented challenges.
IBT assesses foundational and higher-order skills of students in English, mathematics, science, and reasoning across countries. Schools can choose to test their students online or through a pen and paper format.
Each test-taker, based on their performance, is placed on a point in a developmental scale for each subject area. Since the scale contains descriptors for each skill, it gives a clear picture of what a student is able to do in each subject.
IBT can play a crucial role in facilitating backward planning in teaching. IBT assesses skills that are based on a scientific understanding of the cognitive processes that lead to expertise in each subject area, and the performance scales have been developed based on empirical data, making it a highly reliable tool for classroom integration.
Teachers can use the IBT results to understand the areas where students are performing above the standards and the areas where students may require additional support. The performance descriptors for the various skills can act as learning goals that can be used by teachers to curate lesson plans and learning activities.
In many states, schools have reopened. But it will be a while before they are able to resume regular functioning at full capacity. While students and teachers may need time to get used to the new hybrid system and its challenges, it is unclear whether there will be a uniform official revision of curricula across boards and states to reduce learning load.
On the other hand, students have suffered significant learning losses, especially at the foundational level, owing to the prolonged school closure over the past year. This is particularly relevant for students from vulnerable sections of society with limited access to digital learning.
Backward planning in classrooms can mitigate the current learning concerns to a certain extent. Assessments can be used as a diagnostic tool to gauge learning gaps and learning activities can be progressively planned based on periodic assessments.
Using backward planning, the focus of classroom activities can be shifted from the coverage of the curriculum to the attainment of learning outcomes, thereby eliminating learning activities that are not aligned with outcomes and reducing the curricular load.
In the wake of the COVID crisis, education systems are grappling with challenges that require innovative and sustainable solutions. If implemented systematically, backward planning is one such solution that can alter the course of education for the better.
Further information:
ACER offers three different kinds of IBT variations giving flexibility and choice to schools and test-takers.
IBT and IBT Plus
IBT on demand
IBT@Home
To know more about the IBT suite of assessments, please contact sales.india@acer.org.