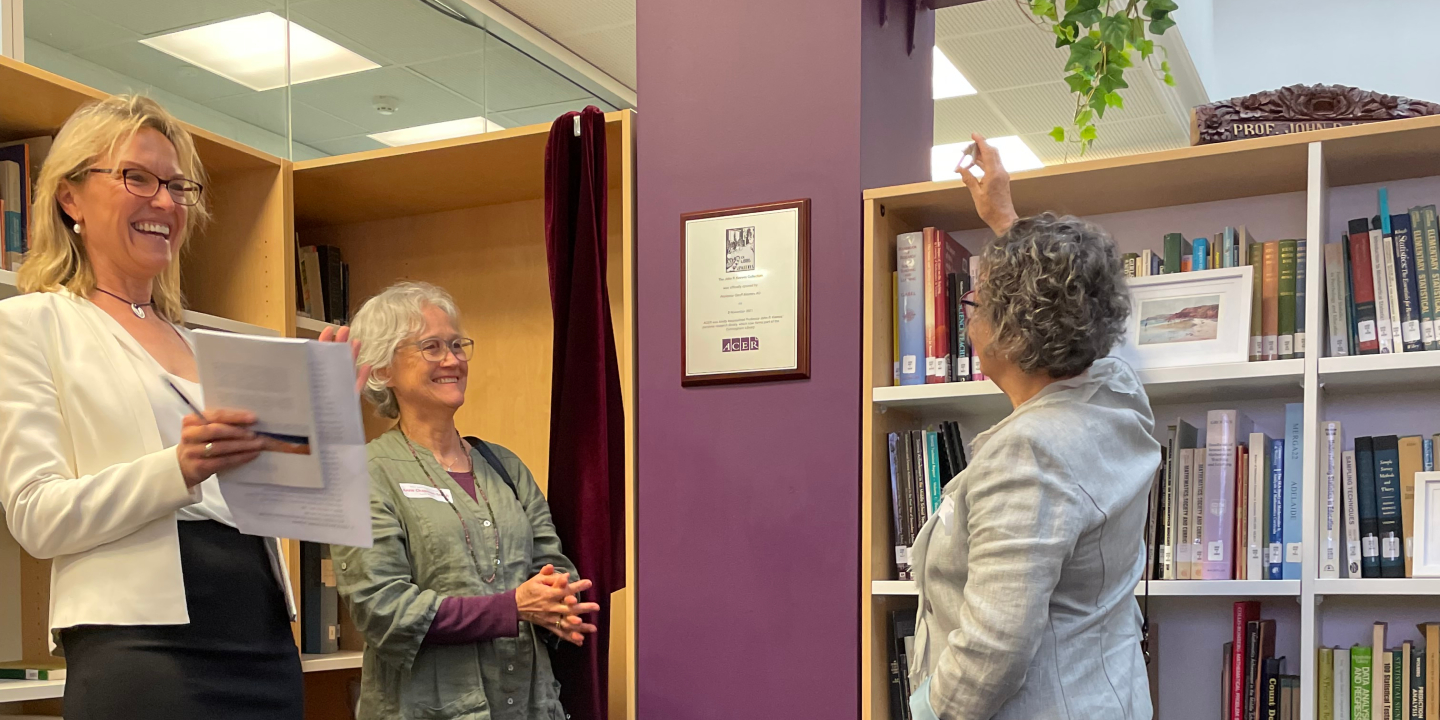 Commemorating a leader in educational measurement
ACER news
22 Apr 2022
6 minute read
A former director of the Australian Council for Educational Research (ACER) will be commemorated at a lecture taking place in a new library space housing his bequeathed collection of educational literature.
The South Australian Institute for Educational Research (SAIER) Keeves Lecture is held in honour of Professor John P Keeves who was an outstanding scholar with a lifelong interest in educational measurement, analyses and the exchange of methods and content across different disciplines.
The 2022 lecture holds particular significance as the first to be held since the death of Professor Keeves on 1 April 2020. It will be held at ACER's Adelaide office on Tuesday 3 May 2022 in the new library space that holds his personal book collection.
To celebrate the type of analyses in which Keeves specialised, ACER researchers Kashfee Ahmed, Petra Lietz and Angela Qin will present the lecture based on a study of the effects of socio-economic status (SES) on reading.
The Lecture will open with a presentation from Pru Mitchell and Katie McDowell from ACER's Cunningham Library, illustrating Professor Keeves' life and work and their learnings from establishing the Keeves Collection.
Keeves Collection
Professor Keeves bequeathed his personal library of books and papers to ACER. This included 1500 books plus an extensive set of his unpublished papers covering subjects including the impact of social factors on education, achievement studies, and large-scale international comparative studies.
It was the early days of COVID when Cunningham Library took over the management of these materials. The establishment of the Keeves Collection has been a challenging but satisfying pandemic project for library staff while working remotely. It fell to Jemima Dix and ACER's Adelaide team to do the hard work of dealing with the physical boxes of publications and setting up the lovely library space. Jemima Dix produced an initial list of all the published material so the library team could identify existing catalogue records where available and integrate these into ACER's library catalogue.
Researchers can now use a filter on the Cunningham Library catalogue to browse these resources, or discover them via a search in the National Library of Australia's Trove service. Items of interest can be requested from the library or consulted in person at the ACER Adelaide office, where there is also a significant collection of unpublished papers that could form the basis of a rewarding project for a researcher interested in educational measurement.
The Keeves Collection (below) was officially opened remotely by Professor Geoff Masters on 9 November 2021.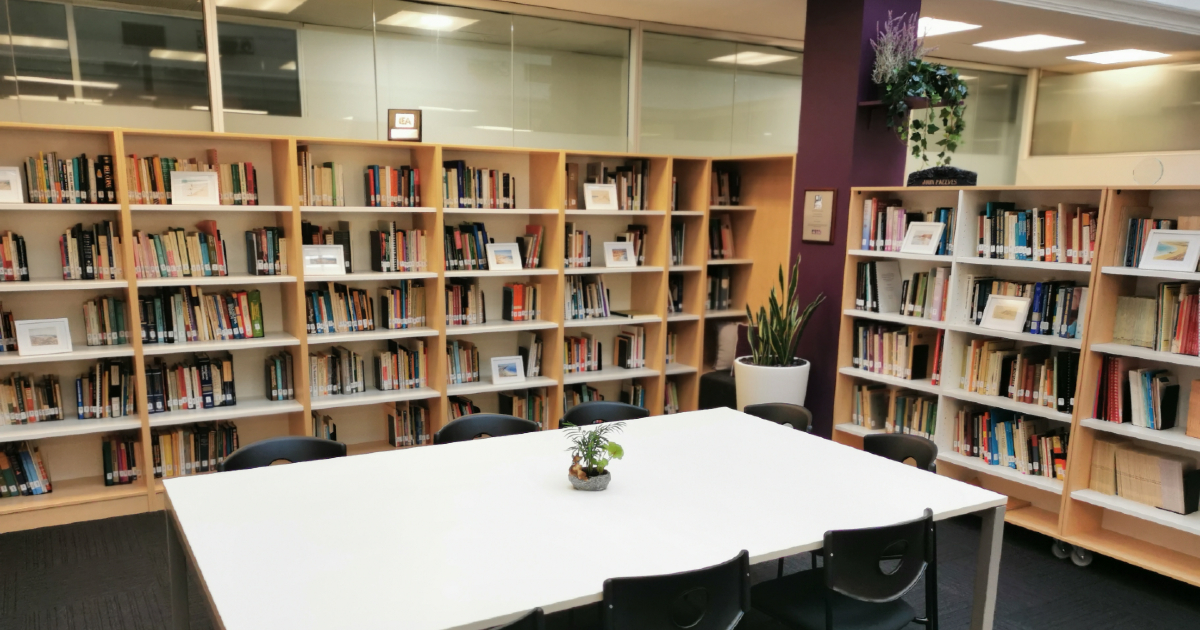 About John P Keeves
As a physics graduate, Keeves taught science and mathematics for 15 years before joining ACER in 1962. First as a senior researcher and later (1977-1984) as Director, Professor Keeves spent much time and effort on facilitating Australia's participation in large-scale international comparative studies.
In the book of memories, A man of measure and more: John P. Keeves 1924 - 2020, compiled by Petra Lietz, Katherine Dix and Juliet Young-Thornton, Professor Ray Adams highlights Professor Keeves' scholarly quest and also the essential role of the research library.
'He sought to build on previous research in order to contribute to the body of knowledge, extend it, and maybe give new impulses. He gave a sense that knowledge accumulated over time and space, which feels different to some endeavours today where issues are seemingly discovered for the first time when, in fact, previous research has looked into them already - but maybe further back than the ten- to twenty-year time period of many literature searches.'
However, the issue that was probably closest to Professor Keeves' heart is the continuous quest to improve all aspects of educational measurement and analysis as reflected by his editorship of the methodology section of the International Encyclopaedia of Education and the stand-alone Educational research, methodology and measurement: An international handbook.
In 2005, Professor Keeves became a Member of the Order of Australia (AM) in recognition of his services to educational research. Similarly, Professor Keeves' life membership of the International Association for the Evaluation of Educational Achievement (IEA) and SAIER as well as the Fellowship of the Australian College of Educators acknowledge his outstanding scholarly contributions.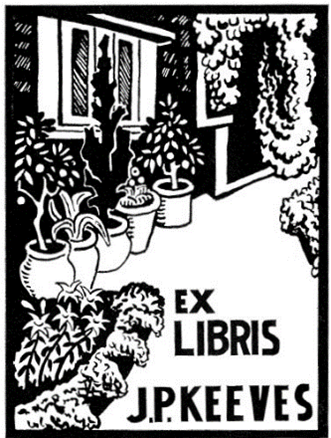 This bookplate is seen in each of Professor Keeves's books. It was adapted from a book plate by Keeves' mother's friend, artist Dorrit Black (1891 – 1951)
Attend the Keeves Lecture
WHEN: Tuesday 3 May 2022, 7.00 pm - 8.30 pm (ACST)
WHERE: Online (via Microsoft Teams) or in-person at ACER's Adelaide office, 186B Pulteney Street, Adelaide 5000