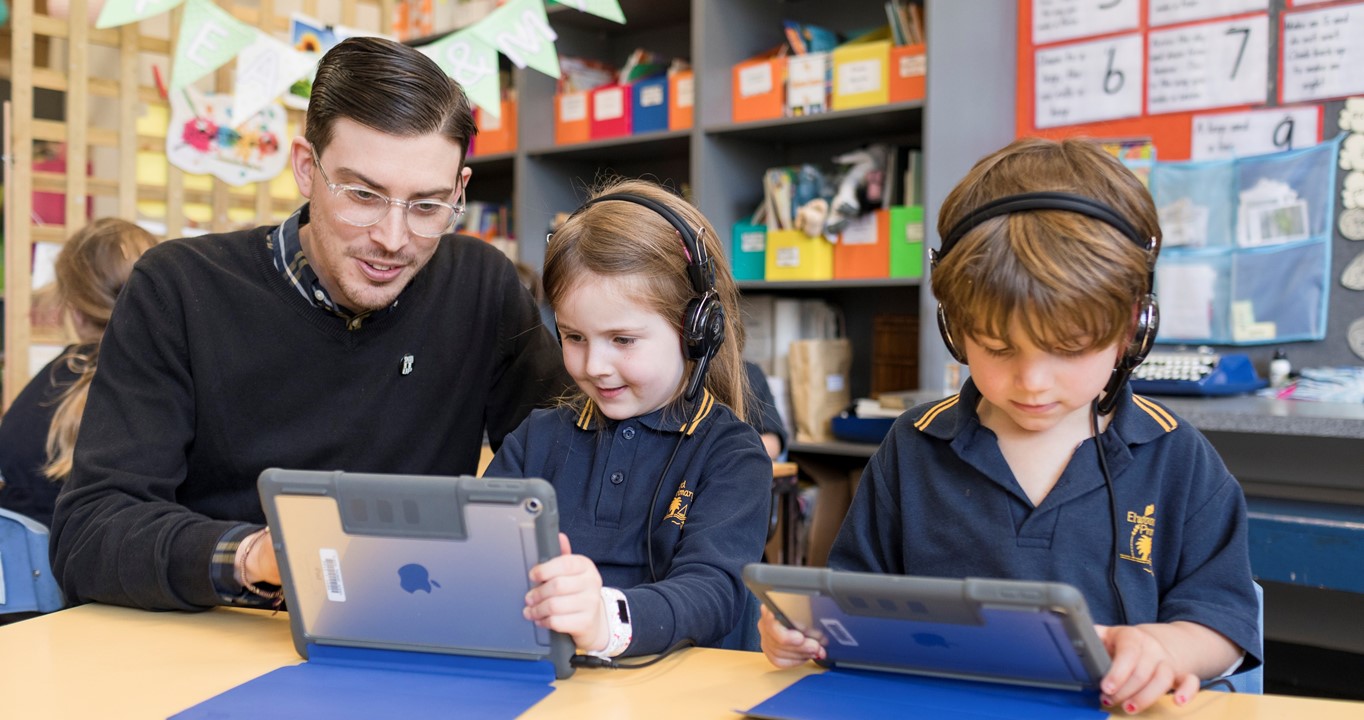 PAT Adaptive assessments are now more accessible for students
ACER news
20 Jul 2022
4 minute read
New pathways have been developed to support greater inclusiveness in the classroom.
Launched in 2021, PAT Adaptive was created to support a more equitable testing experience, offering students individualised pathways and educators a more precise picture of student achievement. Now these assessments have been expanded to include greater accessibility to support students with disability and a range of additional needs.
'The development of the PAT assessment suite has been guided by ACER's principle of supporting all students to demonstrate progress in their learning,' says Dr Jarrod Hingston, Manager of School Assessment Services.
'It is important to us that all students can access assessments that are tailored to their needs and can provide their teachers with the best data to inform future learning.'
Teachers can assign a student their PAT Adaptive assessment and select the accessible option, which ensures that each question presented to the student will meet the Web Content Accessibility Guidelines (WCAG) 2.1 AA Standard, an internationally recognised standard that was created by the World Wide Web Consortium.
Key considerations for meeting the WCAG 2.1 AA Standard include:
ensuring compatibility with a variety of assistive technologies, including screen readers
providing descriptions of the content of all non-decorative images
ensuring adequate contrast of all non-decorative images
reviewing the use of colour in questions and ensuring that colour is not the only method of communicating information
using responsive web design techniques to allow the content to adjust and re-flow appropriately when the browser zoom is adjusted.
These considerations mean that students may use assistive technology when completing these assessments in the classroom. Teachers may also provide appropriate support where required.
The following picture is an example of a 'hotspot' question where adjustments were made to improve the accessibility of a question. Students are asked to select a particular shape from the options provided. The pale colours used for each of the shapes have insufficient contrast with the light background. This may prevent students with low vision from receiving the information required to answer the question.

In the new version of the question, the images have been updated to meet WCAG 2.1 AA contrast requirements. A dark border was added to ensure each shape has adequate contrast with the light background. Each shape's colour has also been darkened slightly.
The contrast of the highlight indicating the selected hotspot was also improved, to ensure students can easily identify which hotspot is currently selected.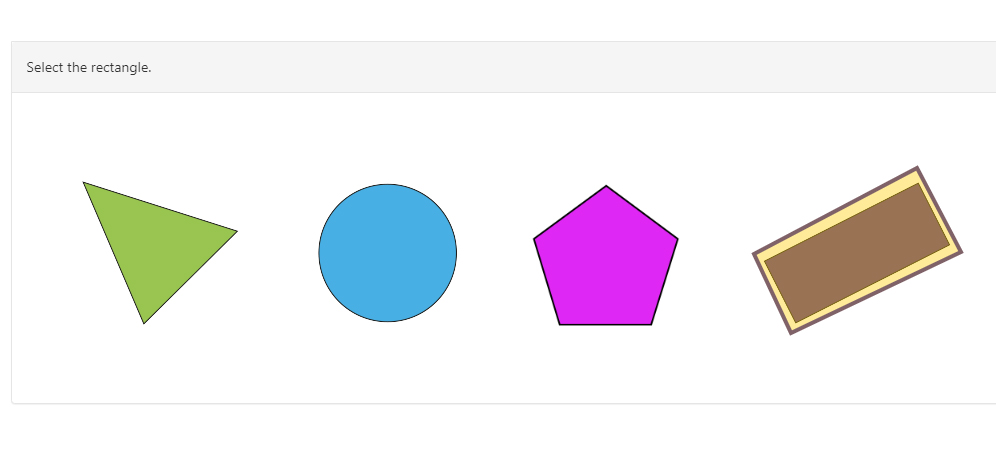 All questions in the accessible pathways are keyboard navigable. In this example, students can use keyboard controls to move between and select hotspots, allowing them to provide a response without using a mouse.
Alternative text (alt text) is also provided for all non-decorative images to support students who use screen readers, text-to-speech software or refreshable braille displays. For example, a screen reader would announce a description of each shape as the student navigates between the different hotspots in this item.
Students may also adjust their browser font size and zoom settings, and the assessment layout will adapt accordingly.
Importantly, students who complete the accessible pathways in the PAT Adaptive assessments will have their results reported alongside the peers in the reporting suite. The same level of diagnostic information is available for all students, including scale scores, enabling educators to better support learning growth.
Find out more:
Visit our website or talk with the PAT team today.