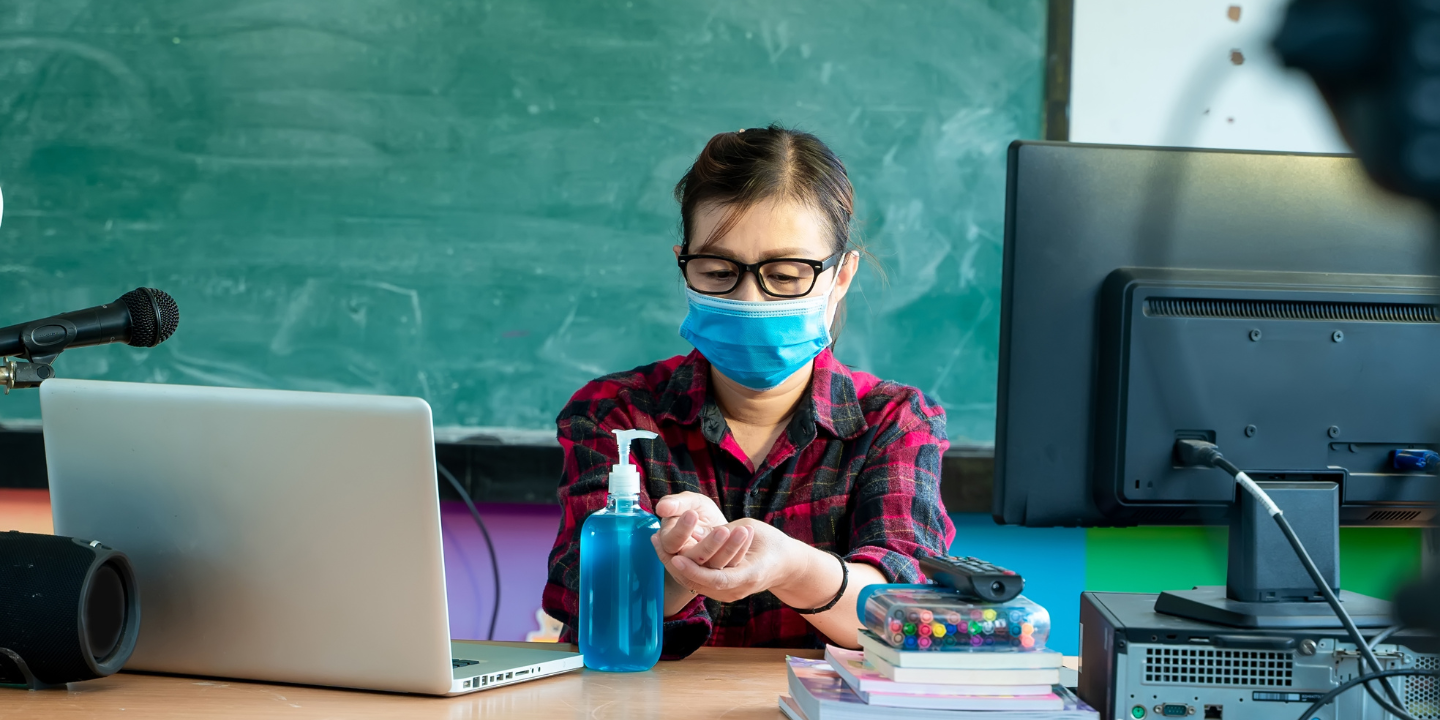 Supporting teacher mental health
Research
5 Oct 2022
6 minute read
This World Teachers' Day, we highlight how teachers have ensured continuity of learning during the pandemic, but need more support.
Over the past 2 years, teachers around the world have been the key to educational response efforts. They have mobilised to ensure children continue to learn during school closures and periods of extended remote learning. Despite limited research, there is no global evidence showing that learning loss occurred. This suggests that in many contexts, teachers have been largely successful in their efforts.
However, the most resilient education systems are those that provide opportunities for both systems and schools to share responsibility for children's learning.
Many of ACER's Education and Development Program studies have focused on the impact of the pandemic on teaching and learning in low- and middle-income settings. Across our research projects, a common emerging trend is the burden of responsibility for children's learning that teachers have shouldered.
A lack of preparedness to support teaching and learning during the pandemic is apparent in many countries where we work. When clear policy guidelines and equitable resourcing structures are not apparent, teachers report developing, adapting, and distributing resources during school closures.
Teachers have also been expected to rapidly develop or improve their digital literacy skills, and participate in professional learning on blended pedagogies, despite enormous time constraints. Teachers in our studies have also reported conducting student and family welfare checks, monitoring student learning and administering tests with modalities such as phone calls, texts, or WhatsApp, and even buying devices and data for children and families.
Such innovative responses of teachers ensure children continue to learn. New skills in digital literacy and the integration of mental health and wellbeing support into education should be leveraged into the future. However, across our studies and reflected in research from around the world, we see the toll that the pandemic is taking on teachers.
Teacher attrition continues to increase, and teacher mental health is a mounting concern for system and school leaders. Many teachers report low levels of intent to implement blended pedagogies in the future, and a desire to return to the way things were.
Teachers in our studies also reported having to choose between caring for their own children and caring for the children they teach. Teachers described high levels of stress, vicarious trauma, burnout, low levels of motivation and poor career satisfaction.
If we really want to support teachers, these issues must be taken seriously. Teachers play a critical role in the learning achievements of students. This makes the mental health and wellbeing of teachers equally as important as the students they teach. If teachers are not mentally well, their capacity to teach and support children is reduced.
Before the pandemic, teacher mental health and wellbeing were already a concern. The lack of support for the wellbeing of teachers has been well discussed and is increasingly recognised. However, there are few programs or practices that have successfully addressed this issue.
Alarmingly, in recent research led by ACER and released by UNICEF, we found that there are almost no evidence-based programs globally that focus specifically on supporting the mental health of teachers and educators. While self-care to manage stress is important for everyone, policymakers and school leaders must also take responsibility for ensuring teachers are safe, well and recognised.
More investment is needed in support structures and practices that ensure the wellbeing – and job satisfaction – of teachers is enabled, particularly during times of crisis.
More than 2 years on from the start of the pandemic, we know that teacher capacity for innovation is critical to building resilient education systems. We need to respect and support teachers as part of transforming education. Let's start with prioritising initiatives that allow teachers to recover, to be heard, and to be positioned as equal decision-makers in educational reform efforts.
Further reading
Read Readiness, response, and recovery: The impacts of COVID-19 on education systems in Asia
Read The role of remote modalities in implementing mental health and psychosocial support programs and services in the education sector report
Find out more about ACER's work in low- and middle-income countries.