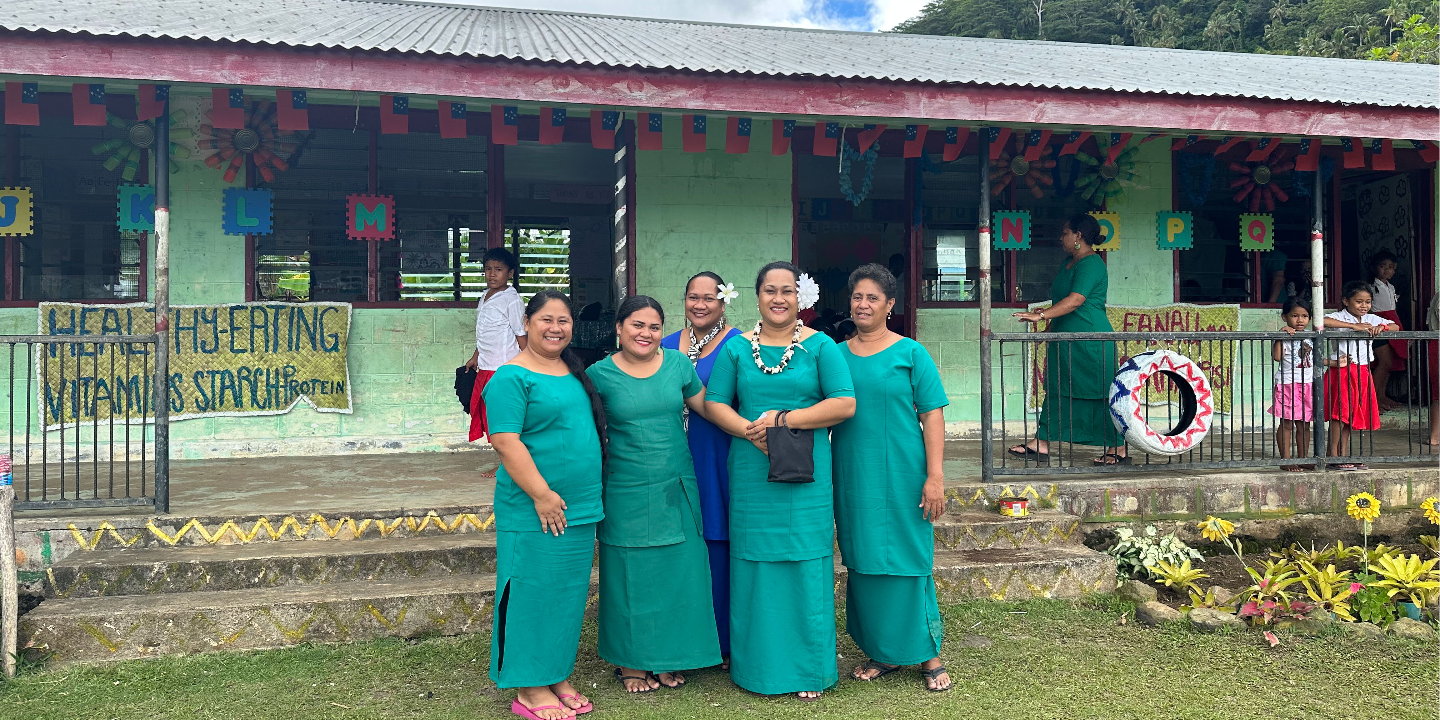 Teacher collaboration - a strength in Samoa's education system
Research
21 Dec 2022
5 minute read
ACER researchers' recent scoping mission to Samoa revealed that although challenges exist in its education system, policymakers, principals and teachers are ready to move forward together, to transform children's learning.
Over the past three years, a focus on recovery and reform has become a priority for most education systems in response to the COVID-19 pandemic. To prepare for future crises and safeguard student learning, research on how systems can better support school communities is crucial. However, there's still a lack of research in the Pacific on education systems' readiness to support school and student improvement efforts.
The recent Pacific Island Literacy and Numeracy Assessment (PILNA) results showed that 1 in 2 children in the Pacific region were not performing at expected levels for reading, and 1 in 3 for mathematics. This emphasises the need for more support for student learning in the region.
The launch of the Tautua program, managed by Palladium on behalf of the Australian Department of Foreign Affairs and Trade (DFAT), signals a new partnership with the Samoan Government to support human development and social inclusion in Samoa. The program aims to deliver key policy priorities across health, education, gender, disability and social protection.
ACER researchers visited Samoa as part of initial research development activities under Tautua. Working with the Ministry of Education, Sports and Culture (MESC), they aimed to determine the challenges facing the Samoan education system and identify ways in which research can support evidence-based reform. Importantly, they also aimed to support MESC in identifying opportunities that can accelerate learning and wellbeing for Samoan children.
ACER researchers conducted school visits, consulted with key education stakeholders, and led capacity-sharing workshops with government and civil society partners on research-based policy reform. Although Samoa continues to face challenges in ensuring the quality of and equity in access to education, there are many strengths in the education system.
System and school staff highlighted shifts in policy and practice over the previous years, describing the 2019 measles outbreak as an opportunity for Samoa to prepare and test responses that were further strengthened during the COVID-19 outbreak.
At the school level, new initiatives were established to support learning continuity and professional learning for teachers, using online and blended methods. System and school efforts to engage families in supporting student learning, safety and wellbeing were also identified.
At the policy level, there is strong engagement and leadership capacity at MESC, with an openness to change and growth. There was also evidence of willingness to collaborate on cross-sectoral issues, with different ministries and agencies working together to keep children safe and learning.
Perhaps the most significant strength identified during the trip was teacher collaboration. Given that teachers working together can improve student outcomes, the positive and supportive relationships observed between teachers provides an important pre-condition for educational reform. However, teachers still need the right support to foster collaboration, autonomy, and growth in the classroom.
The visit highlighted the need for further research in Samoa to focus on understanding how policies are translated into practice, as well as examining ways that effective school-based practices can inform policy and overall system improvement.
Taking a strengths-based, collaborative approach will also help the Samoan education system to be recognised for what it already does well, contributing to new ways of thinking about educational reform in the Pacific.
Further reading
Learn more about the 2021 PILNA results