What is PISA?
Video courtesy of the Organisation for Economic Co-operation and Development
This website provides background information on the Programme for International Student Assessment (PISA) and Australia's participation in this international program for policy-makers, government officials, educators, parents, students and the media.
PISA was designed to assist governments to monitor the outcomes of education systems in terms of student achievement on a regular basis and within an internationally accepted common framework, in other words, to allow them to compare how students in their countries were performing on a set of common tasks compared to students in other countries. In this way, PISA helps governments to not only understand, but also to enhance, the effectiveness of their educational systems and to learn from other countries practices.
Every three years, PISA collects information on student achievement and contextual information about students, teachers and schools, and derives educational indicators that can monitor differences (and similarities) over time. Some examples of how PISA findings are being used internationally include:
Comparisons of literacy skills of students in one country to those of students in other participating countries;
Establishment of benchmarks for educational improvement, in terms of the mean scores achieved by other countries or in terms of a country's capacity to provide high levels of equity in educational outcomes and opportunities; and
Understanding the relative strengths and weaknesses of individual education systems.
In each cycle of PISA, the focus is on one of three domains, called the major domain, and so the bulk of the assessment is in this area, while the remainder of the assessment is distributed across the other two minor domains for that cycle. Reading literacy was the major domain of assessment in 2000 and 2009; mathematical literacy in 2003 and 2012, and scientific literacy in 2006 and 2015. In 2018, the PISA cycle will return to focus the majority of the assessment on reading literacy.
Information about the background of PISA, the Framework that is used to design the assessments, the management of PISA and further technical information is available from this website.
More information about PISA in Australia
How has Australia performed in PISA?
After every PISA assessment, a National Report is published. The National report provides information about the PISA assessment as well as the performance of Australian students from international and national perspectives (including state and territory comparisons, the performance of Indigenous students, students from different geographic locations and different socioeconomic backgrounds). To learn more about how well Australian students perform in PISA, please go to Reports section.
PISA FAQ
For a brochure explaining many of the FAQs for PISA please go to the Frequently Asked Questions.
Latest news
Latest PISA results: Australia at the crossroad
Read full media release »
Recent reports
PISA 2015: A first look at Australia's results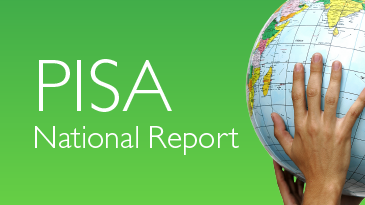 PISA 2015 Report