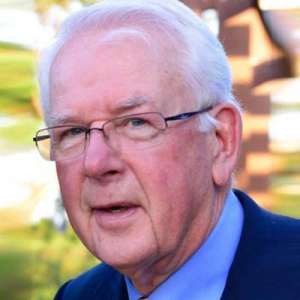 Dr Lawrence Ingvarson
Australian Council for Educational Research
Assessing accomplished teaching with reliability and validity: The ACER Portfolio Project
We know that good teachers are worth their weight in gold. But if good teaching is to be truly valued, the teaching profession must be able to demonstrate that it can evaluate itself in ways that are reliable, valid and fair. This capacity is central to any profession. It is also central to lifting the status of teaching, rewarding accomplished teaching and enabling teaching to complete with other professions for our ablest graduates. Recent OECD reports emphasise the necessity of strengthening the teaching profession, which depends upon widespread use of evidence-based teaching practices.
Building the capacity for evaluation is the purpose of the ACER Portfolio Project: to develop valid and feasible methods by which teachers can demonstrate the ways in which they meet the Australian Professional Standards for Teachers at the Highly Accomplished level. This presentation reviews the work of the Portfolio Project in developing an assessment and evaluation framework for Highly Accomplished teaching, piloting the assessment tasks with teachers, training assessors, setting standards, and identifying benchmarks for highly accomplished teaching.
For more information go to: https://portfolio.acer.edu.au/
---
About Dr Lawrence Ingvarson
Lawrence Ingvarson is a principal research fellow at the Australian Council for Educational Research whose major research interests centre on the professionalisation of teaching. He is a Fellow of the Australian College of Educators and a recipient of a Distinguished Service Award from the Australian Science Teachers Association. In 2014, he was awarded the Sir James Darling Medal for outstanding and sustained contribution to Victorian Education by the Australian College of Educators. His publications include Assessing Teachers for Professional Certification: The First Decade of the National Board for Professional Teaching Standards, which brings together the rigorous research and development work conducted by the National Board for Professional Teaching Standards since its establishment in the United States in 1987. With colleagues at ACER, Lawrence recently prepared the background research report for the Teacher Education Ministerial Advisory Group and the Background Report on Initial Teacher Preparation in Australia as part of the OECD TALIS 2018 study. He recently co-directed a study for the IEA on the preparation of mathematics teachers in 17 countries (TEDS-M).