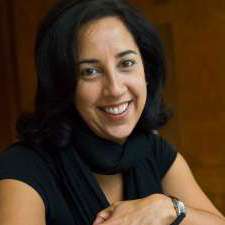 Professor Lori Lockyer
University of Technology Sydney
Enhancing learning and teaching through design practice
Design is part of a teacher's practice on a daily basis. Teachers are constantly designing and redesigning learning experiences for their students. However, the notions of the teacher as designer or teacher design practice are rarely used as a framework within teacher education or continuing teacher professional learning. Teacher design thinking, that is, the ways in which school teachers think about and engage in design practice has been an under-researched area. Design thinking has the potential to provide teachers with a scaffold to reflect upon contextual and evidence-based factors when designing learning experiences for their students. However, we need to know how teachers engage in design and how their practice might be better supported. This presentation will provide an overview of design thinking, and how it fits within teachers' work. Results of a recent Australian study, which investigated early career and experienced teachers' design practices will be detailed with a view to considering a model of teacher design thinking that may be integrated into teacher education and development to ultimately make a difference for student learning.
---
About Professor Lori Lockyer
Professor Lori Lockyer is Dean of the Graduate School of Research and Professor in the Faculty of Arts and Social Sciences at the University of Technology, Sydney. As Dean, Lori leads the strategic direction and policy development for research training across the university. She researches learning technology, learning design and teacher practice. Lori has led and collaborated on research projects supported by more than $20 million funding from government and industry sources in Australia and internationally. Her work has been disseminated through more than 100 peer-reviewed publications and numerous professionally focused presentations and workshops. Lori is a Chief Investigator in the Australian Research Council (ARC) Science of Learning Research Centre in which her team is researching learner confusion in digital learning environments. At present, Lori is investigating primary school teacher design thinking through an ARC Discovery-funded project 'Designing effective learning experiences: Investigating novice and expert teachers' design processes'.