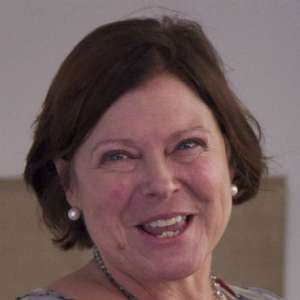 Professor Robyn Ewing
University of Sydney
Making a difference in learning through arts-rich pedagogy
There is unequivocal evidence that arts-rich pedagogy enhances students' social and emotional wellbeing and academic learning outcomes across the curriculum. Yet many teachers report they lack the expertise and/or confidence to embed quality arts processes and experiences in what is often described as an overcrowded curriculum. This presentation reviews the research findings about the impact and sustainability of School DramaTM, which is an innovative partnership program that was developed between the Sydney Theatre Company and the University of Sydney for primary teachers. This program uses a co-mentoring professional learning approach (Le Cornu, 2009; Ewing, 2002) to develop primary teachers' professional knowledge of and expertise about the impact of drama with contemporary children's literature to enhance student English and literacy outcomes.
---
About Professor Robyn Ewing
Professor Robyn Ewing AM is Professor of Teacher Education and the Arts at the University of Sydney. She teaches in the areas of curriculum, English and drama, language and early literacy development and works with undergraduate and postgraduate pre-service and practising teachers. Robyn is passionate about the role the Arts can and should play in creative pedagogy and transforming the curriculum at all levels of education.
In the areas of English, literacy and the arts, Robyn's research and writing has particularly focused on the use of educational or process drama with literature to develop students' imaginations and critical literacies. Since 2009, she has worked in partnership with the Sydney Theatre Company on School DramaTM, which is a professional teacher learning program. Her other research interests include innovative teacher education, the experiences of early-career teachers and the role of mentoring; sustaining curriculum innovation; and reflection in professional practice.