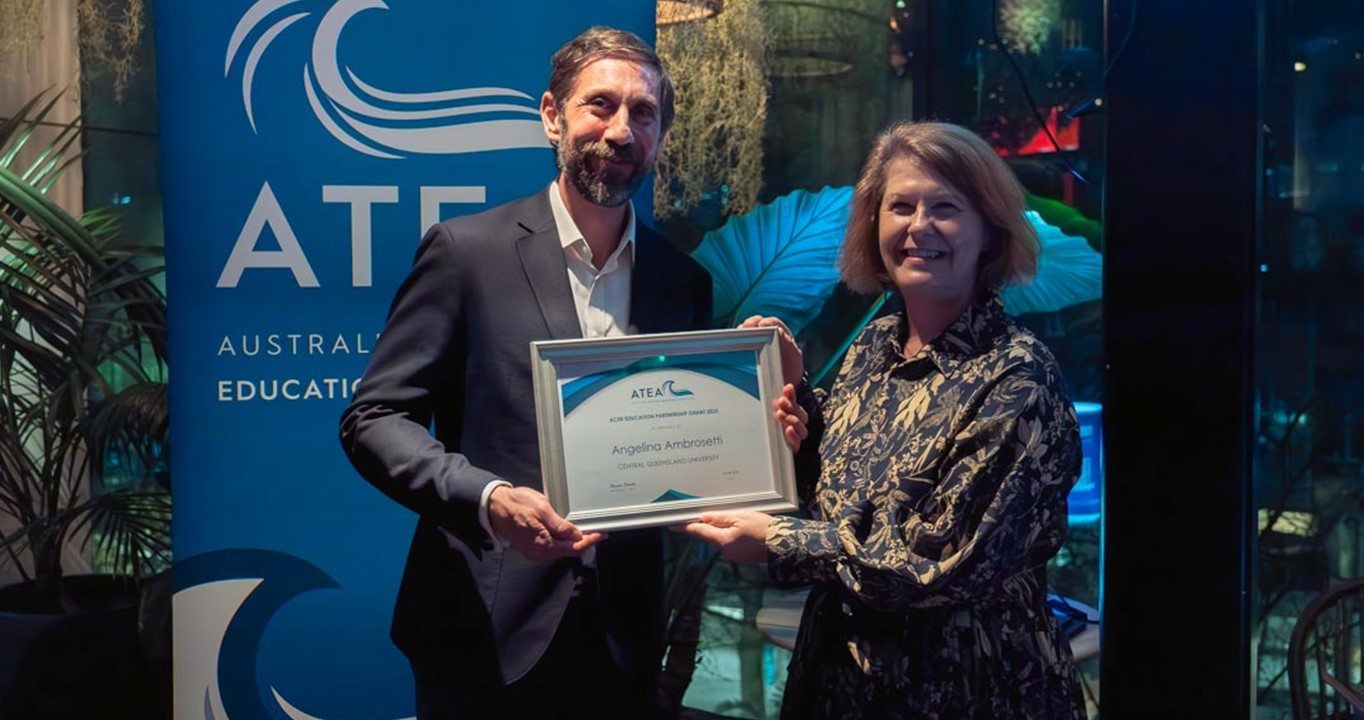 Wednesday, 9 Aug 2023
Education research experts from across Australia and the world came together to share their research with an inspiring group of teacher educators at the Australian Teacher Education Association (ATEA) conference on 13 July.
The Australian Council for Educational Research (ACER) was privileged to attend the conference, and our Deputy CEO Ralph Saubern had the great honour of presenting this year's ACER Teacher Education Partnership Grant.
Mr Saubern attended the conference with ACER education consultant Marc Kralj, who works with schools around Australia to help implement evidence-based practices supported by ACER's Progressive Achievement approach.
ACER is proud to have worked with ATEA to establish this ACER-sponsored grant, which supports partnership projects between higher education-based teacher educators and teachers in schools and early childhood centres.
These endeavours can be research-based projects; learning and teaching projects; community projects; or professional learning programs.
The 2023 grant recipient was Dr Angelina Ambrosetti from the School of Education and the Arts at Central Queensland University. Dr Ambrosetti's project 'Building a differentiation framework to meet the needs of all students' aims to broaden the differentiation practices of teachers at Noosaville State School.
In a teaching context, differentiation refers to the idea that teachers should adapt instruction to differences in student learning needs. Research shows that the difference in achievement between the bottom and top 10% of learners in the average class can be up to 6 years. This means in the average Year 6 classroom, for example, some learners will be reading at the level of an average year 3 student, while some will be reading at a year 9 level.
With evidence showing that the most effective forms of teaching target learners at their unique point of need, differentiation is a key strategy for effective teaching and learning.
ACER has been working with schools and school systems for many years to provide evidence-gathering tools that can inform and support differentiation approaches. Our Progressive Achievement approach helps teachers support all students to progress in their learning through an evidence-based methodology that identifies student needs, targets teaching and monitors learning growth.
ACER extends its congratulations to Dr Ambrosetti. We look forward to seeing how the project improves the capacity of Noosaville State School's teachers to differentiate and address the individual learning needs of their students.
---