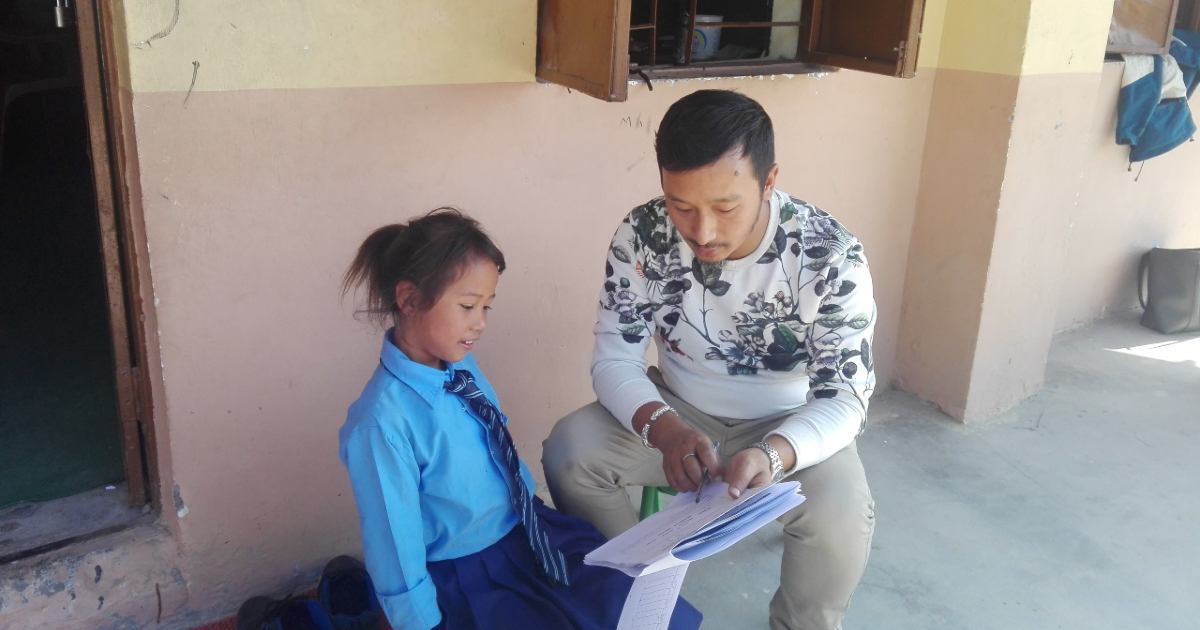 Improving learning through evidence-based advocacy and civil action
Research
30 Nov 2021
7 minute read
A new topical case study illustrates how citizen-led assessments have been used in four countries in South Asia to monitor and improve learning.
The Citizen-led Assessments: A Model for Evidence-based Advocacy and Action to Improve Learning case study, produced by the Network on Education Quality Monitoring in the Asia-Pacific (NEQMAP) in partnership with the GEM Centre, focuses on organisations in India, Pakistan, Nepal and Bangladesh that are conducting citizen-led assessments (CLAs), and illustrates the ways civil action is used to monitor educational progress and realistically represent the learning levels of all children.

This is the fourth in a series of 'topical case studies' aimed at strengthening the knowledge base around quality of education, with a focus on countries in the Asia-Pacific region. It presents four cases that illustrate ways the CLA model can be used to improve learning:
Improving teaching practices in classrooms (India),

Engaging community members in villages to find solutions to improve learning (Pakistan),

Supporting local governments to use evidence for educational planning (Nepal), and
Advocating to policymakers to address important education issues (Bangladesh).
Designed as household-based assessments, CLAs are implemented by local organisations who assess children in their homes, thus reaching the most marginalized children, families and communities, often in remote areas. CLAs are an important data source for education monitoring at the national, regional and global level towards achieving United Nations Sustainable Development Goal 4 (SDG 4). By using simple tools and easy-to-understand reports, CLAs engage parents and community members in discussions about learning and help foster understanding of the importance of ensuring quality education through civil action.
Originally designed and implemented by the Pratham Education Foundation in India in 2005 as the Annual Status of Education Report (ASER), the CLA model has been adopted by several countries over the past 15 years. Today, the People's Action for Learning (PAL) Network joins organisations conducting CLAs in 14 low- and middle-income countries across Africa, Asia and North America. Together, member organisations of the PAL Network bring the status of all children's learning to the centre of education policy and practice, both nationally and globally.
In each country, CLA tools, processes and data are used in multiple ways. Globally, CLAs have influenced the 2030 education development agenda. The UNESCO Institute for Statistics (UIS), which has been mandated to monitor the progress of countries against SDG 4, acknowledges CLAs as an important data source for countries to report against the global minimum proficiency levels in reading and mathematics.
Due to the impacts of the COVID-19 pandemic on education systems, achieving SDG 4 could be at risk. More than ever, it is essential to understand where learners are at, and how learning has progressed over the years before, during and following the pandemic. Assessing and monitoring learning progress in education systems is crucial to maintaining learning continuity.
As shown in the recent GEM Centre report, Building resilient education systems: A rapid review of the education in emergencies literature, large-scale assessments are an important data source for education policymakers to monitor learning progress at the system level. A solid data base can be used to better target support and resources. Thus, continued monitoring provides crucial information for ensuring learning progress for all.
In PAL Network member countries, CLAs ensure that children from vulnerable and marginalised populations are included in large-scale monitoring data. CLAs also ensure that the status of children's foundational skills is communicated to teachers, parents, community members, local government officials and national policymakers, as well as at the global level, which is crucial for initiating action to improve learning at various levels of the education system.
Discover more:
Watch the NEQMAP-ACER Topical Case Study: 4th Series on Citizen-led Assessments, Examples from South Asian Countries webinar.
About the GEM Centre:
The Global Education Monitoring (GEM) Centre is a long-term, strategic partnership between ACER and the Australian Government's Department of Foreign Affairs and Trade (DFAT). Our goal through the GEM Centre is to improve learning outcomes for all by ensuring that education policies, practices and investments are influenced by high-quality data. Find out more about the GEM Centre.
About NEQMAP:
The Network on Education Quality Monitoring in the Asia-Pacific (NEQMAP) is a network of education stakeholders in Asia-Pacific and a programme under UNESCO's Asia-Pacific Regional Bureau for Education mandated to monitor the quality of education and ensure alignment of education systems with the SDG 4 Education 2030.