Dr Belinda Ratcliffe
PhD, MPsych(Clin), BSc(Psych) (Hons1 & Medal), MAPS, MCCLP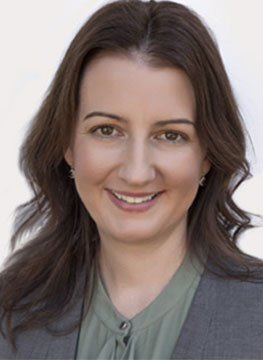 Dr Belinda Ratcliffe, is Lecturer in Clinical Psychology (Child & Adolescent) in the School of Social Sciences and Psychology at the University of Western Sydney. Belinda holds a doctorate in Clinical Psychology and Autism from the Sydney Medical School at the University of Sydney and has an established Clinical Psychology practice, utilising over 17 years of experience in autism spectrum disorder, intellectual disability and mental health in children and adolescents.
Since 2007, Belinda has been dedicated to the development, evaluation and dissemination of the Westmead Feelings Program. Belinda is the lead author for the 'Westmead Feelings Program 1' and has received multiple awards and prizes in recognition for her work. Belinda is passionate about translational research, teaching and clinical practice, aimed at improving the mental health and wellbeing of children and adolescents with a disability.
Dr Michelle Wong
PhD, DCP, BSc(Psych) (Hons), MAPS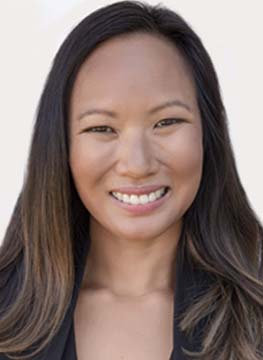 Dr Michelle Wong founded the Westmead Feelings Program in 2004 and is its clinical research leader. The Westmead Feelings Program was inspired by Dr Wong's work with children with autism and their families who had graduated from early intervention programs and needed to learn emotion skills as they progressed through school, utilising scientific methods and a theoretical framework. As a Senior Clinical Psychologist at the Children's Hospital at Westmead, Dr Wong further developed the Westmead Feelings Program and its research evidence base. Dr Wong continues to work as a clinician with young people with autism and their families, collaborates with organisations in Australia and internationally who support people on the autism spectrum, and has been awarded for her work in child health. Dr Wong is a clinical and research mentor to other professionals and completed her PhD and Doctorate in Clinical Psychology at the University of Sydney where she is an Honorary Associate.
Dr David Dossetor
MD(Cantab), MA, MBBChir, DCH, FRCP(UK), FRCPsych(UK), FRANZCP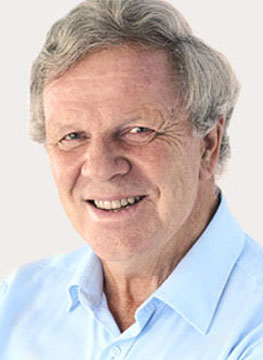 Dr David Dossetor is Director for Mental Health for the Sydney Children's Hospital Network, Clinical Associate Professor at Sydney Medical School and a child psychiatrist with a special interest in intellectual disability and autism spectrum disorder at the Children's Hospital at Westmead. He has been involved in the Emotion-Based Social Skills Training for Autism team and research since its inception in 2004, from which the Westmead Feelings Program has developed. Dr Dossetor established the Developmental Psychiatry Team at the Children's Hospital at Westmead, and developed key partnerships with the Statewide Behaviour Intervention Service of New South Wales Family and Community Services and with the New South Wales Department of Education. Dr Dossetor promotes partnerships and collaborations to support the needs of children and young people with autism and intellectual disability. He established an inter-agency tertiary clinical service and a multidisciplinary training curriculum in mental health and intellectual disability, now published in a textbook (www.ipcommunications.com.au). Dr Dossetor also established the Children's Hospital at Westmead School-Link Service, promoting the mental health of students with intellectual disability and autism spectrum disorder in schools. These organisational partnerships have facilitated research and service development in mental health prevention, promotion and intervention. Initiatives include Parent Training Intervention in Special Schools, different adaptations of the Westmead Feelings Program, and a cartoon animation for mental health awareness raising in schools. Dr Dossetor is also a member of the editorial panel for the Journal of Mental Health of Children and Adolescents with Intellectual and Developmental Disabilities (www.schoollink.chw.edu.au), which is a free electronic journal.
Dr Lisa Brice
DPsych, MPsych, MSocSci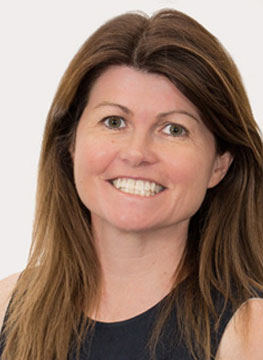 Dr Lisa Brice is a clinical psychologist at Asperger Services Australia. She completed her doctorate and masters in psychology at Yeshiva University, New York. She also has a Masters of Social Science Degree from the City University of New York and a Bachelor of Arts Degree from the University of Queensland. Lisa has worked in a range of clinical settings such as hospitals, schools, mental health services and specialist early intervention services both in Australia and the United States.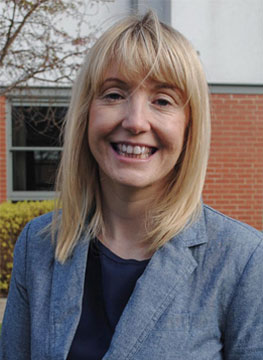 Dr Vicki Grahame is a Consultant Clinical Psychologist and Honorary Clinical Senior Lecturer at Newcastle University in the UK. She is the Clinical Lead for the Complex Neurodevelopmental Disorders Service (CNDS), Newcastle, England, which is a specialist tertiary service that provides second opinions about children and young people who may have an Autism Spectrum Disorder(ASD) and other complex mental health or neurodevelopmental problems. She has expertise in the successful planning and delivery of randomised controlled trials of complex interventions for children with ASD and their families and in adapting interventions to meet the needs of children and young people with ASD and co-morbidities. She has specialist training in Paediatric Neuropsychological Assessments.