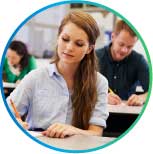 EPPC is designed and curated for the benefit and development of teachers, school leaders and researchers, and teams within educational communities collaborating for the purpose of driving educational improvement.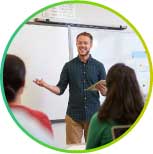 EPPC provides an opportunity for educators from across Australia and around the world to benefit from a unique environment of peer-based learning.
Case studies of practice
The Case Study presentations, although context-specific, provide new insights into successful strategies that can lead to improved outcomes in other settings. A full account of each of the Case Studies has been curated into a Case Studies of practice book. This book is available as a pdf download.
EPPC 2017 will take place on the Gold Coast from 25-26 May at the Gold Coast Convention and Exhibition Centre.
The program consists of presentations, workshops, case studies and poster displays from a range of educational focus areas and year levels across a variety of learning institutions.
Registration for EPPC 2018 coming soon.
Sign up to receive the latest updates.
---
CIRCLE's professional learning and development planning software that embeds a proven process of self-review and goal-setting into a flexible and easy-to-use online environment.
Designed to provide direction for professional learning, Touchstones uses a simple five step process to guide staff as they gather and review feedback, set goals and reflect on their progress and achievement. The supportive coaching methodology encourages collaboration and interaction with peers. Schools select their own measures of best practice and these act as reference points along the path of reflection and action. They are the focus for learning and growth, guiding self-evaluation and goal-setting and helping to align individual effort with strategic intent.