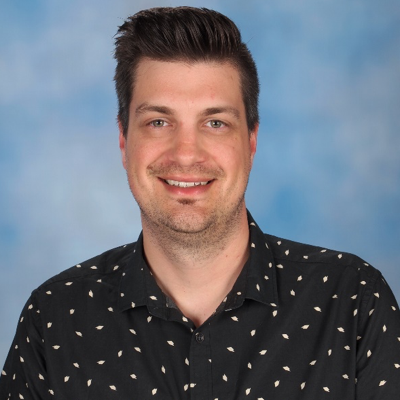 Adam Coustley
St Therese Catholic Primary School, Torquay, VIC
Out and about: Being present as educators
St Therese is a coastal Catholic primary school, located on the Great Ocean Road in Torquay, just outside of Geelong, in Victoria. As Torquay is a growing suburb, the enrolment of students in St Therese Primary School is rapidly increasing. St Therese Primary School has a substantial staff, which consists of experienced and early-career teachers, both locals and those who travel from neighbouring communities. As a five-star sustainable school, we use the inspiration of a Reggio Emilia approach to education to further develop the capabilities and success of the St Therese community.
Too often in schools, teaching practices enact prescribed methods without an awareness of the situated, daily contexts of learning. This contributes to the misperception that methods are the same as pedagogy. Instead, we follow the Australian Professional Standards for Teachers (of the Australian Institute for Teaching and School Leadership), which asks teachers to review the effectiveness of their teaching approaches to enhance student learning.
Our school encourages teachers as researchers to challenge traditional pedagogy and to seek innovative and authentic practice.
For this project, the school sought a research partnership with Victoria University, to provide ongoing impetus and broaden our research capabilities. The school also established wider community connections with the Surf Coast Shire and the Great Ocean Road Coast Committee.
Connecting learning to a multi-modal context helps build authentic relationship with the world we inherit and possibly reshape. Students visit Fisherman's Beach fortnightly, to allow opportunities for walking, listening, touching, tasting and smelling: being 'present', at one with the place. Similar to any reciprocal relationship which requires us to nurture, constantly revisit, give adequate attention to and explore, our connection to 'our special place' becomes more than human. It is influenced by geographic, historical and traditional contexts.
Building the learning narrative of the students in this manner not only fosters a natural curiosity, but moves beyond the restrictive pedagogies often misinterpreted through current curriculum documents and practices.
Although a work in progress, our current documentation provides evidence that the learning narratives of students and teachers are developing to propose deeper theories and increased understandings of the world around us. This is also echoed by the parent community who are engaged and actively involved in investigating 'our special place' as learners.
Disturbing the equilibrium of pedagogical approaches has resulted in a broadened perspective and complexity in practice. Employing the environment as the third teacher positions the teacher as researcher where learning is directed by the participants rather than the researcher themselves. Although some may struggle with stepping outside their comfort zone, having the courage to leap and experiment with these pedagogies provides the opportunity for intellectual, moral, ethical and political practices that call for a deeper level of engagement and relationship with the planet.
Presentation
Professional practice
Primary
---
Presenter(s)
Adam Coustley is a primary school teacher learning and researching with students in a growing coastal town in Victoria, Australia. He has completed postgraduate and masters-level studies in the areas of literacy and leadership, and is currently working with graduate and masters students in early childhood education at Victoria University. Adam has an interest in the Reggio Emilia approach to early childhood education, and recently visited Italy to experience the democratic and negotiated nature of learning in the early childhood centres. He is also part of a research project with Victoria University taking students 'Out and About' to develop a connection to place and a view of their natural local environment from a non-humanistic perspective, pondering and investigating the many stories of 'our place'.