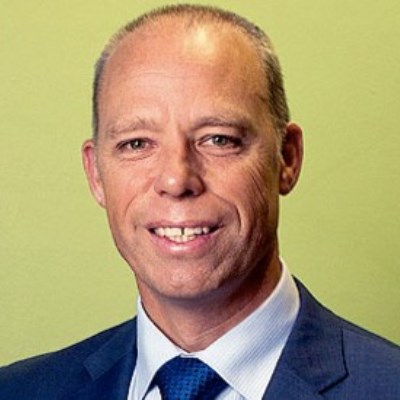 Andrew Lawrence
Yarra Valley Grammar, VIC
Coaching teams, action research and real improvement in teacher capacity
It is widely acknowledged that the teaching staff in schools is a repository of great skills, knowledge and wisdom. This potentially enormous resource remains largely untapped in many schools, thereby depriving educational institutions of a potent tool for improving their teaching and learning. The experience of the presenters is that careful planning of a whole-school professional learning program that uses professional learning teams (PLTs), or coaching teams, as its basis, can deliver genuine improvements in student learning. The professional learning program which is the subject of this presentation took place in a P–12 co-educational independent school, located in Melbourne's eastern suburbs.
In recent years, PLTs have provided a mechanism for tapping into the collective expertise of teachers. A common method of operation for PLTs has been for a small group of three or four teachers to meet on a semi-regular basis, identify a goal or an aim, tailor lessons to the aim, observe each other's classes and then debrief about what they have seen and 'coach' each other, with a view to improving teaching practice. Certainly this is a worthwhile exercise, but an approach that lacks a certain rigour and can quickly become repetitious.
The addition of an action research component to the work of the PLTs allows teachers to complement their own expertise, knowledge, and observations with published research in an area related to their goal or aim. Drawing on existing research in the field of education adds an extra facet to the coaching component that is integral to the effective operation of PLTs. In addition, because the PLTs are composed of teaching staff from across the school, both primary and secondary, and from all faculty areas, capacity enhancement across the whole school is a realistic aim.
As schools and educators face ever greater scrutiny in their efforts to improve student learning, facilitating a collaborative professional learning approach such as PLTs with an action research component is a cost-effective method of examining and improving teacher effectiveness.
Presentation
Communities of practice
Whole school (F–12)
---
Presenter(s)
Andrew Lawrence is the Teaching and Learning Coordinator at Yarra Valley Grammar, an independent school in the outer east of Melbourne. He has worked in schools for more than 25 years and held a number of leadership roles in that time. Other roles he holds within the school are: Year 7 Coordinator, Teacher in charge of Special Projects and Senior Middle School Coordinator.
He has a passion for innovative and experiential learning and considers student engagement is crucial for their learning. In 2016 he helped lead the transition from performance development coaching to action research based on the school's strategic plan.