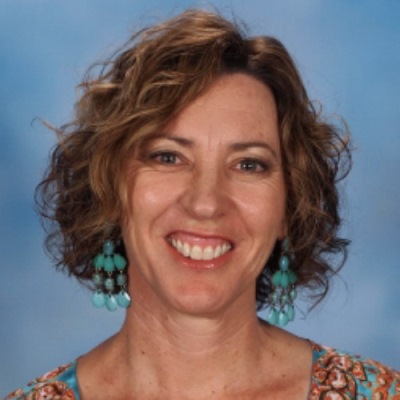 Bernadette Hawker
Goondiwindi State High School
How strong is your school as a professional community? The Professional Learning Community Framework and Questionnaire
Research indicates that it is primarily by building a strong professional community that school leaders improve the quality of teaching and learning in their schools. This session describes a confidential online staff survey that school leaders can use to gain reliable data about the strength of their school's professional community, and reports on the results from using the survey in one school.
The ACER Professional Community Framework describes the five domains that characterise schools with strong professional culture, as defined by the Australian Professional Standard for Principals and the Australian Performance and Development Framework, together with key elements, indicators and rubrics.
The Professional Community Questionnaire provides a confidential online survey of all teaching staff in a school, based on the framework. Initial trials indicate that the questionnaire has high levels of internal reliability.
Participating schools receive a comprehensive report based on the survey results. This session will show how school leaders can use the ACER Professional Community Framework and Questionnaire to identify key areas for action and measure changes over time.
Presentation
Professional practice
Whole school (F–12)
Workshop: And you won't believe what happened next! How one school is changing a writing culture
In 2015, our school, like so many others, was on a slippery slope. It was experiencing a longitudinal decline in Year 9 NAPLAN Writing data; our students were disengaged from the writing process; and our teachers were struggling to re-engage students and lift results. We had to do something different. So, we established a professional learning community (PLC) that was tasked with scaling up evidence-informed practices for the teaching of writing across Years 7 to 10. The school leadership team wanted to braid effective pedagogy, data and feedback processes for writing, to develop consistency and ensure every student's writing was improving.
Since 2015, our PLC has been addressing the following problems of practice:
How do we make the teaching of writing everyone's responsibility?
How does purposeful data use improve pedagogy?
How can we use descriptive feedback to inform next steps for learning?
Using the structure of a PLC enabled us to have a framework to develop shared understandings and ownership. A consistent pedagogical approach, teaching strategies and metalanguage for writing enabled the focus to be on how we teach and talk about what we teach. Teachers used classroom modelling, peer-teaching, check-in meetings and skills sessions to support their pedagogical changes. The PLC collaboratively developed resources that helped students know the writing focus, determine their current skills, and ascertain next steps for improvement.
We know our practices are working because in 2015, our NAPLAN Writing results for Year 9 revealed we were 16 points behind the mean scale score for the Darling Downs South West region. However, in 2016 we were +18 above the region. Between 2015 and 2016 we made +34 difference to the mean scale score.
Our PLC has shown that every student can succeed if teachers are: working collaboratively in a safe, supportive culture; consistently using evidence-informed pedagogical practices and tools; purposefully using data to improve pedagogy and differentiate teaching based on student learning needs; providing explicit and descriptive feedback; assisted to unlock implicit knowledge to inform and improve student learning.
Purposefully building teacher capacity and ownership of the teaching of writing, through action-orientated learning and reflection cycles is crucial to ensuring embedded and sustained improvement of practice.
Workshop activities:
professional learning communities: what are they and why do they work? (an activity to develop shared understandings)
writing across learning areas: what am I responsible for? (making links to the Australian Curriculum general capabilities)
making data real: engage in a process to use data purposefully to improve student writing (analysis of student writing using NAPLAN writing criteria and aligning this analysis with curriculum using student writing tools)
writing strategies that work: modelling evidence-informed pedagogies (engaging in activities to use in a classroom).
Workshop
Professional practice
Secondary
---
Presenter(s)
Bernadette Hawker is currently working as a Master Teacher and classroom teacher at Goondiwindi State High School in rural Queensland. Bernadette is a senior educator with over 25 years teaching experience. She is passionate about the use of evidence-informed pedagogy and is committed to promoting teacher efficacy and school improvement through teacher engagement in Professional Learning Communities (PLC). Her current work focuses on the utilisation of a PLC to improve writing across all subject areas in Years 7 to 10.