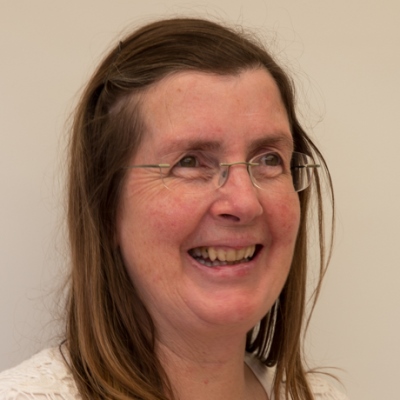 Bernadette Mercieca
Xavier College, VIC
So we've got a Facebook page: Supporting early career teachers through social media
Early career teachers (ECTs) are increasingly using social networking sites to obtain the support they might or might not be getting in their school situations. This session will focus on my research through a survey, focus groups and interviews in 2016 with 104 early career teachers from most states of Australia and from New Zealand as part of a larger doctoral research project. It relates to how best to support ECTs through communities of practice. A community of practice is an idea popularised by Etienne Wenger, initially in the context of organisational and knowledge management, but more recently applied in the field of education. In this research project, communities of practice include social networking sites, including private Facebook groups, used by groups of teachers.
The research problem was the high rate of teacher attrition in Australasia. The Queensland College of Teachers suggests that 8% to 50% of teachers consider permanently leaving teaching in their first five years, with higher figures for male teachers and for teachers in remote areas. A related problem is the casualisation of the teacher workforce in Australasia. The Independent Education Union of Victoria and Tasmania alludes to an ongoing struggle with schools that keep younger teachers on fixed-term contracts for extended periods of time, beyond most teacher award agreements. For many ECTs, this can also mean starting at various times of the year and being in particular schools for very short periods of time. All of these factors have implications for mentoring, other forms of induction and for involvement in any teacher collaborative groups that a school may offer. In the light of these challenges for ECTs, social networking sites such as private Facebook groups offer a free, easily accessed, readily available 24/7 community through which ECTs can find support.
This presentation will honour the stories of these ECTs who have used private Facebook groups in three particular ways:
casual support – those using Facebook to find support for their casual work
cohort cohesion – those using Facebook to share resources and strategies with their cohort from either pre-service days or current experience
situational support – those using Facebook to compensate for being in an unsupportive/hostile school environment.
The session will show how these ECTs used private Facebook groups as preferred social network sites to build collegiality and trust, and to form an online community of practice, not unlike a virtual staffroom. The presentation will be of interest to pre-service teachers and their lecturers, early career teachers and school leaders.
Presentation
Communities of practice
Secondary
---
Presenter(s)
Bernadette Mercieca is a teacher and an assistant head of a learning area at Xavier College, Melbourne. She is also a sessional tutor in education at Australian Catholic University, Melbourne, where she had developed her interest in young teachers and how they are supported. She is a PhD candidate at the University of Southern Queensland, researching the value that communities of practice might have for the professional learning of early career secondary teachers in Australasia. Bernadette has presented at a number of conferences and has recently published a chapter in Communities of Practice: Facilitating social learning in higher education.