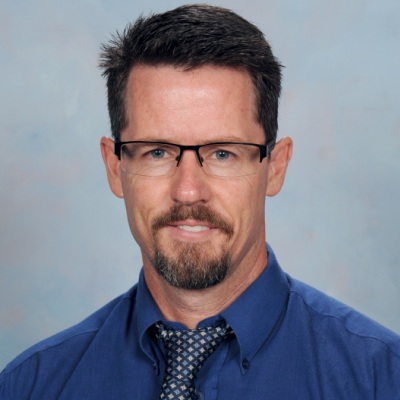 Bo George
Mercy College, Mackay, QLD
Renovating the house of cards: Improvement that's sustained
As a leader, how do you gain and maintain traction on the slippery slope of strategic whole school improvement? Coordinating a focused and cohesive process with a large number of professionals, each with their individual perspectives, strengths, and passions, toward a common goal is perhaps the greatest challenge (or obstacle) faced by school leadership teams. Yet the overall success of our national reform agenda depends strongly on our school leaders and the success of the improvement processes they implement. This complex problem has solutions: sustainable, measurable and achievable solutions. An operational model for an annual school improvement cycle will be shared in detail for your consideration, as but one possible solution. Is this the answer to embedded change you've been looking for?
By implementing the best-practice recommendations of peak-body authorities such as ACER and ATSIL, at the 'coalface', in a systematic way, we have been able to secure ongoing and measurable improvements across the whole school. This annual school improvement cycle has been refined (or 'renovated') over a three-year period and is now embedded and stable and delivering excellent results. One key to the success of the implementation is whole-of-school-community consultation. Through this process of consultation, all staff, students and parents have engaged with (and learned how to identify) the best-practice performance indicators for a quality school. Through consultation and collaboration, a common understanding and language has developed about what quality education should be like, and how to achieve it in our school.
A vital component of this school improvement cycle is the implementation of transparent feedback processes, including, and perhaps most importantly, 'student voice'. The outcome has been the development of an authentic and sustainable improvement process that focuses the collective energy of the school to achieve measurable improvement and ongoing transformation.
Delegates should note, this is not a 'set-and-forget' fix. There remains the inevitable need for sustained attention and energy from leaders, such as yourself. This model may serve as a useful mechanism to help you implement and manage a sustainable and effective school improvement cycle in your school.
Presentation
Leadership
Whole school (F–12)
---
Presenter(s)
Bo George is the Teaching and Learning Coordinator at Mercy College, Mackay. He has more than 20 years of experience in the education sector, including specialist advisory and consultancy roles both in Australia and overseas. His career focus and passion is for developing sustainable whole-school improvement processes for the benefit of young people and staff alike. As a mixed martial artist and amateur cage-fighter he has learned the importance of strategic focus, resilience and disciplined effort to secure improvement and achieve success. Some lessons are learned the hard way. Bo is grateful for the opportunity to share his learnings in through an engaging and informative presentation.