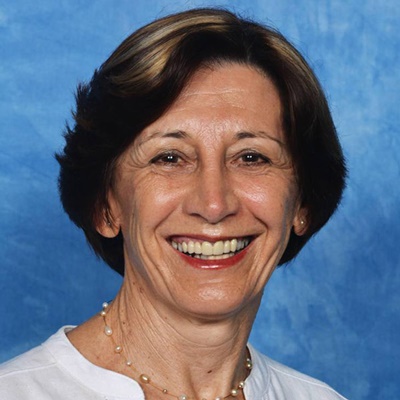 Dr Patsy Norton
Craigslea State High School, QLD
Valuing action research by classroom practitioners
Over the last four years, teachers at Craigslea State High School in Brisbane have engaged in professional learning within collaborative groups known as peer learning groups (PLGs). An initial evaluation of this framework for learning was tabled in the EPPC 2016 proceedings. More formal evaluative research was undertaken at the school in 2016 by the ACU's Learning Sciences Institute Australia into the means of increasing teacher agency in the learning process. This resulted in greater choice of focus for the PLGs and a commitment to an action research process by each group.
This presentation tracks the steps in the process of engaging teachers in selecting and owning collaborative action research. It also provides evidence of the nature and diversity of the school-based research characterised by authentic problems or foci, enthusiasm for learning and innovation, hands-on experience in the action research process, evaluation of practices, and sharing of research through publication of papers or participation in conferences. Hence this presentation provides a model of how to refine an approach to collaborative teacher learning within a school community, along with theoretical support for adopting action research. Further, it advocates celebrating that learning through publication of papers or involvement in conferences, as experience has shown that this is evidence of valuing the learning and makes teachers 'feel good about themselves'.
Presentation
Communities of practice
Secondary
Case study: Feedback on feedback: The impact of feedback on the performance of senior Visual Art students
Types of feedback can be quite diverse, as can the modes of delivery of feedback. A senior Visual Arts teacher at Craigslea State High School in Brisbane undertook evaluative research over two years of senior schooling to determine what form of feedback his students valued and the impact of forms of feedback on their subject results. His intent to invite student feedback on his teacher feedback was linked with a desire to improve the mindset of students and thereby their effort and motivation.
His review of theory resulted in the identification of feedback categories of praise, elaboration and verification. These were matched to his types of classroom feedback, which targeted one or more of the syllabus subject criteria. The teacher surveyed students to determine which type of feedback, from their perspective, had most impact on specific criteria, including appraising, visual literacy and application. In addition, he tracked and compared student performance standards over two years of study. These two sources of data were triangulated against qualitative data obtained from interviews with students whose results improved significantly over the two years.
The outcomes of the research not only identified critical causal relationships between types of feedback and student performance, but also revealed the benefits of engaging students in talking about the process of learning. This presentation may assist educators in considering the benefits of reciprocity of feedback and a systematic approach to evaluating the impact of feedback.
Case study
Professional practice
Secondary
---
Presenter(s)
Dr Patsy Norton is a Master Teacher at Craigslea State High School, where her responsibility is to improve teacher capability and student learning outcomes. She has had extensive experience in public and independent schools as well as in administration roles, as Head of Department and Dean of Studies. Her professional passion is the teaching of English. In addition, she enjoys supporting teachers in the implementation of literacy learning strategies across the curriculum, as well as encouraging classroom-based action research. Her personal research interests lie in teacher learning, literacy learning and pedagogy.