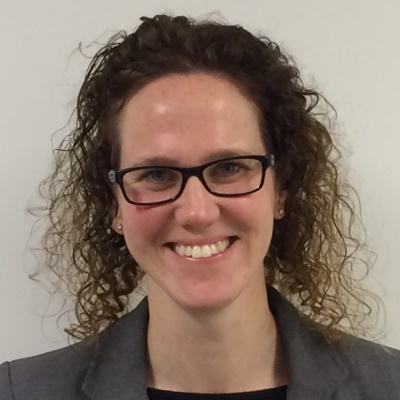 Dr Tanya Vaughan
Social Ventures Australia
Workshop: Encouraging use of evidence to inform decision-making
Participants in this workshop will need to bring your own device (Android or Apple).
Evidence for Learning (evidenceforlearning.org.au) is a non-profit organisation that exists to support great practice in education across all schools and classrooms in Australia.
Our vision is an Australia where evidence-informed approaches raise the learning impact for 5- to 18-year olds, so that all children, regardless of background, make the best possible progress. We do this through building, sharing and encouraging the use of evidence to strengthen school decision-making leading to improved educational outcomes for learners. School leaders in this workshop will learn about the way we are helping to build and share evidence with the Teaching and Learning Toolkit as well as learning about the evidence ecosystem.
The Teaching and Learning Toolkit (the Toolkit) is a free online summary of global educational research drawn from an international literature source of more than 10,000 studies (Evidence for Learning, 2017b). The Toolkit synthesises international and Australian research, to estimate the average impact, cost and strength of the evidence for a wide range of teaching and learning approaches. The Toolkit is a live resource that will be updated regularly as new studies are published in Australia or overseas. The Toolkit was recently upgraded with additional section focused on Australasian evidence through a collaboration with the Melbourne Graduate School of Education at the University of Melbourne.
Educators in this workshop will learn about the evidence ecosystem (http://evidenceforlearning.org.au/evidence-informed-educators/evidence-ecosystem/). The evidence ecosystem is the interaction of two processes; the impact evaluation cycle in schools and the wider evidence chain involving education researchers and policymakers (Evidence for Learning, 2017c).
Educators in this workshop will use the Toolkit to detail how they can turn evidence into action within their school (for example, how they can implement feedback at their school or classroom). The educators will explore how they can use the approaches within the Toolkit to help address a selected challenge they are facing at their school. They will also explore how to measure the impact of the approach/s they are proposing (such as through the use of pre- and post-intervention measurements).
Workshop
Leadership
Whole school (F–12)
---
Presenter(s)
Tanya Vaughan is Associate Director of the Evidence for Learning initiative at at Social Ventures Australia. She is responsible for the Teaching and Learning Toolkit. Tanya has worked in education in policy design and implementation in the Australian Institute for Teaching and School Leadership, the Australian Curriculum, Assessment and Reporting Authority, and the Principals Australia Institute. She has consulted on international and national projects in leadership in education and evaluation with Learning First and Educational Transformations. Tanya taught at the senior secondary level in science and coordinated Biology. Tanya is an Honorary Fellow at the Melbourne Graduate School of Education at the University of Melbourne. Tanya holds a Bachelor of Science, Bachelor of Education and Doctor of Philosophy. Tanya has co-authored one international book, three chapters, four journal articles, eight media items and 19 conference presentations/workshops in educational research. Tanya has also published within her field of bioinformatics and genomics, with five peer-reviewed journal articles and eight conference presentations.