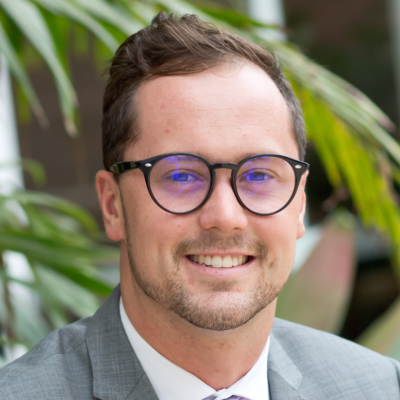 Jake Little
Wenona School, NSW
Workshop: STEMania: Integration of the Australian Curriculum for Mathematics and Science in Stage 4
In response to declining results, participation and attitudes towards mathematics and science in international assessments, there have been calls for schools to develop effective science, technology, engineering and mathematics (STEM) programs. With limited implementation of STEM programs in Australia, research suggests that these programs may only be attracting students already interested in STEM, possibly creating a larger STEM gap.
This session will briefly disseminate findings from a teaching fellowship conducted across the United States of America that was focused on examining successful STEM programs and initiatives. The focus of this session is to provide examples of how schools can successfully integrate the Australian Curriculum standards for Mathematics and Science. Participants will engage with several hands-on STEM tasks that are appropriate and suitable in secondary schools.
This session will also provide recommendations for schools embarking on implementing an integrated program, based on previous schools' experiences, along with current educational research. Initial findings from a STEM initiative at Wenona School will be presented, along with recommendations for future research and implementation in secondary contexts.
Participants will be provided with detailed and relevant background information and the key content strands that the STEM activities cover, along with example integrated Mathematics and Science scope and sequence programs. Further, participants will receive an information sheet that outlines useful resources that can assist in beginning to implement such integrated programs.
Workshop
Professional practice
Secondary
---
Presenter(s)
Jake Little is a Mathematics and Science teacher at Wenona School. He was the recipient of the Mathematics Association of NSW Teacher Award in 2014. Jake has presented at national and international conferences on the topics of problem-solving in mathematics and flipped classroom pedagogy. He has published in refereed academic journals, including the Asia-Pacific Journal of Teacher Education. He is a pre-service STEM teacher mentor with the Faculty of Education and Social work at The University of Sydney. Jake is currently a Higher Degree by Research candidate at the University of Sydney completing his Doctor of Philosophy part-time on STEM education.