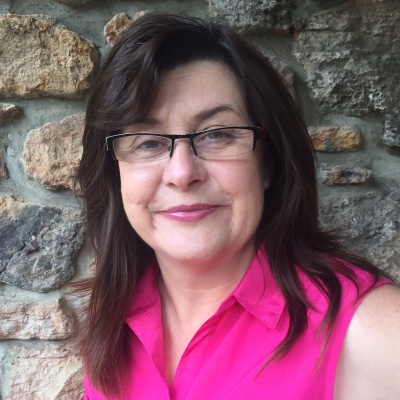 Jane Everett
Craigmore Kindergarten, SA
Children as agents of change in three sustainability projects in an early childhood setting
The United Nations Education, Scientific and Cultural Organisation (UNESCO) recommends that the most suitable starting point for education for sustainability is early childhood. Most education for sustainability programs in early childhood education target education about the environment or educating outside in the environment — but very few programs have educated young children about actioning for the environment.
Craigmore Kindergarten gives children opportunities to action for the environment in three sustainability projects. Children discuss their ideas and record them in a small group around a floorbook.
Children have a self-access garden shed. They are free to obtain gardening tools as well as rain water to use in their role play of caring for the garden, or to use in work for purpose activities such as revegetating kindergarten land with native species. Children choose to work alongside parents and educators in gardening projects during play time. Children sort their food waste and dispose of it according to the categories of recyclables, landfill, compost, chicken food, and soft plastics. Children and their educators take the soft plastics to Coles Supermarkets for their 'REDcycle Program' to be manufactured into outdoor furniture for Australian preschools and schools. A pair of breeding Masked Plover birds on site has piqued the children's interest in their offspring, and so they decide to yell out to passing motorists to slow down as the chicks cross the road with their parents. Their educator scribes a community notice to be attached to their perimeter fence as the children dictate the text.
Delegates may wish to reflect on their own practice in education for sustainability in the early childhood sector.
How are the opinions of very young children taken into consideration in planning environmental experiences?
How are the Rights of the Child considered in environmental planning?
How can children self-access materials in their role play and work?
How can very young children contribute towards sustainability projects and work for a purpose in the preschool?
How can children participate in sustainability projects in the community with their families?
Very young children wish to contribute to sustainability projects in their community and have a human right to offer their opinion. As recommended by UNESCO, the most logical starting point for sustainable development is early childhood education.
Presentation
Professional practice
Early childhood
---
Presenter(s)
Jane Everett is a Preschool Teacher from South Australia. Her focus is environmental education with young children, particularly in sustainable practices. Jane has won two Natural Resources Management Education (NRMEd) grants, a Wipe Out Waste (WOW) grant and a Junior Landcare grant to help fund these learning programs. She is interested in quality experiences for young children in science, technology, engineering and mathematics (STEM). Jane holds degrees in Bachelor of Science and Bachelor of Education and has taught preschool and primary school. She lives in the Adelaide Hills with her husband, three teenagers, one dog, a cat and one chook.