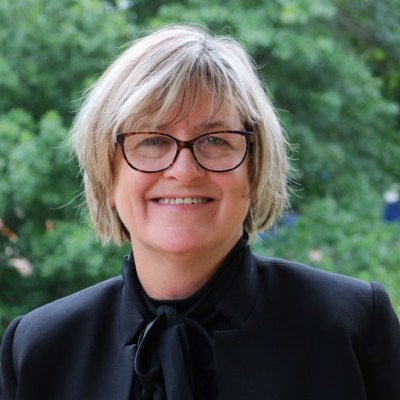 Kathryn Cunich
Oxley College, Bowral, NSW
Data into action for impact
Teachers need to use data to plan, assess and reflect on student learning and achievement, in order to gauge the effectiveness of their own teaching (Hattie, 2011). Leaders need to facilitate authentic collaborations based on data to build collective teacher efficacy. Schools need to develop systems that communicate student data in a way that is accessible, commonly understood and purposeful. What does this look like in practice for time-poor teachers, leaders, schools and systems?
This presentation will explore Oxley College's use of data to improve student learning and achievement. As part of the Visible Learning strand, 'Know thy Impact', school leaders have worked with teachers to develop a K–12 school-wide system of coding that is easy to access, interpret, analyse and disaggregate. The result? A thriving climate of rich and authentic conversations for teachers and leaders in collaborative planning teams.
A culture of 'beautiful data' is emerging, evidenced by teachers who are empowered to differentiate and provide targeted interventions for their students, assisted by their knowledge and understanding of a students' 'D'nA' (data in action). By accessing the visible D'nA, teachers are able to efficiently see a combination of results from a range of external assessments such as the ACER General Ability Tests (AGAT), Progressive Achievement Tests (PAT), Tests of Reading Comprehension (TORCH), International Competitions and Assessments for Schools (ICAS), National Assessment Program – Literacy and Numeracy (NAPLAN), and writing samples for each of their students. In this session, workshopping of the process and the interpretation of the data will be used to help participants understand how to map a class, plan for Response to Intervention (RTI) and build a school-wide understanding of the diversity of its learners. The patterns and stories that emerge are powerful motivators for transforming all classrooms, K–12.
Data is a key tool for teachers. Helping teachers and leaders interpret a range of data in a way that directly impacts student learning and achievement is both challenging and imperative. This session will provide practical advice from a school evidencing success in improved student engagement and outcomes, as featured in Visible learning into action: International case studies of impact (Hattie et al, 2015).
Hattie, J. (2011). Visible learning for teachers: Maximizing impact on learning. New York, NY: Taylor & Francis.
Hattie, J., Masters, D., & Birch, K. (2015). Visible learning into action: International case studies of impact. Abingdon, United Kingdom: Routledge.
Presentation
Communities of practice
Whole school (F–12)
Driving data dialogue: Engaging staff with visualisation of school analytics
Having staff participate meaningfully in data-driven dialogue can be key to affecting positive change in a school. Since 2014, Oxley College has been on a journey to improve the level of whole-staff engagement with the data we collect. Interpreting statistics requires a particular skill set that not all teachers are comfortable with. This presentation will examine some different strategies trialled over the last few years and outline what helped them succeed or fail.
We will be looking at a range of data sets that most schools collect, such as NAPLAN and assessment data. Oxley College has also been exploring the potential of integrating additional data, such as our walk-through analysis and effort reporting, which we will also examine. The session will explore the ways that dialogue may be encouraged through different modes of presentation, and illustrate the use of visual design to facilitate understanding when interpreting data.
The presentation will also explore the use of automation to streamline the data to document process. We will consider common pitfalls that can occur when looking at school analytics.
By examining ways to use and customise emerging technologies to visualise information, we hope to help others see opportunities to improve their own information-sharing systems.
Presentation
Leadership
Whole school (F–12)
---
Presenter(s)
Kathryn Cunich is a passionate educational leader, determined to make a difference in student learning and achievement. Kathryn has presented nationally and internationally, including in London and Washington in 2016. Her focus is on how to turn research about what works best for students into action that is achievable and purposeful for teachers and leaders. Using the strands of Visible Learning, Kathryn is able to show how schools can use systems and processes to not only build collective teacher efficacy, but to maximise student engagement and achievement. Kathryn is currently Deputy Head Learning at Oxley College in Bowral, a school featured in Visible Learning into Action: International case studies of impact (Hattie, Masters, Birch, 2015).