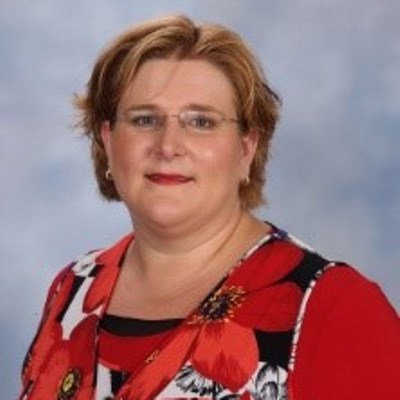 Kelly Jeppesen
Dakabin State School , QLD
A whole-hive approach to school improvement
This presentation has something for everyone: teacher leaders, school leaders, curriculum leaders and future leaders. We have imagined the school as a hive. In keeping with our metaphor, we welcome you to enter the world that is our Dakabin State School hive; and through a cross-pollination of ideas and concepts, you will leave this presentation with ideas to support your own learning and your school improvement journey.
Our school is on a quest to develop continuous and sustainable school improvements using contemporary research. During the presentation, we will unpack how we have intentionally identified and blended elements of key educational research. we aim to have a consistent approach to teaching and learning that optimises our energy and uses high-yield pedagogies to improve student learning outcomes.
Dr Michael Fullan's leadership and systems change research, Professor John Hattie's visible learning research and other works of evidenced-based research have driven our strategic and operational decisions. This research, along with a humble metaphor, has revitalised our school, inspired our teachers and staff, enhanced the results of our students and built confidence in our school within community.
At Dakabin State School, we have developed a pedagogical framework and explicit instruction guide colloquially known as 'the Hive'. This is an organic artefact in our school that is highly valued by our teaching team. It is essentially our evidence-based professional guide to how we collectively align our pedagogies for effective, quality teaching. It is the evidence in our school of how we have interpreted and translated research into practice that makes sense for teachers, is efficient in the use of human and financial resources, and improves student outcomes.
As a leadership team we believe that it is our job to coach, support and build the climate in which teachers can practice their craft, refine their technique and maximise their impact and effect on student learning outcomes. We will explore how we have implemented a teacher capability coaching suite and how we use data strategically and practically to measure the learning achievements of students and for teachers to 'know thy impact', and for us as educational leaders to know our impact.
For more explicit examples of how these practices translate into learning specific pedagogical practices in our school, see the presentations 'Visible reading: Hattie in the hive' and 'Success for all in the hive: Engagement for all learners'.
Presentation
Leadership
Primary
---
Presenter(s)
Kelly Jeppesen is the Principal of Dakabin State School. Her career has had a number of diverse roles, from Multi-age Classroom teacher, Teaching Principal, Prep Principal Advisor for the introduction of the QLD Prep Year and a Teaching and Learning Auditor. With experience in rural and regional Queensland, she has been Principal for more than 15 years at schools including Bellenden Ker, Gayndah and Dakabin State School. She is dedicated to translating current research into practical pedagogies to get the highest possible learning outcomes for students. She works with a very talented and professional leadership team and a motivated dedicated teaching team.