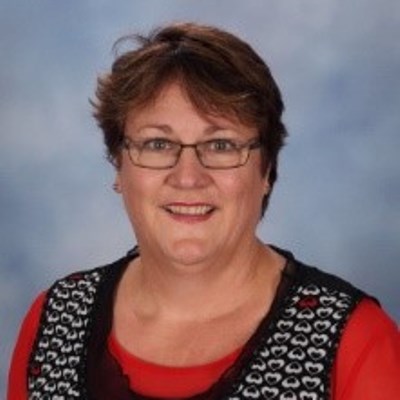 Lyn Griffiths
Dakabin State School , QLD
Visible reading: Hattie in the hive
As a literacy leader or teacher, how can you guarantee quality reading teaching happens every day in every classroom?
This presentation will outline a whole-school approach to consistency of practice leading to improved results in reading. We have used evidenced-based pedagogy to increase student achievement in reading.
This presentation will detail our journey of research, and the trial and adoption of a sustainable approach to the teaching of reading in Years 1 to 6. We will share with you how we prioritised the teaching of reading as a priority at our school, and how our Visible Reading model engages teachers in professional conversations using data and feedback.
Measuring the effectiveness of the work of teachers was difficult to represent using data from the National Assessment Program – Literacy and Numeracy. We needed to maintain the teachers' efficacy while presenting authentic and sometimes confronting data. Analysing the data and developing our collective understanding of John Hattie's work on effect size led us to researching high-yield pedagogies and applying the 0.4 effect size as a measure of progress for students and as feedback about efficacy for teachers.
An important element of the model is involving students in setting their own expectations and goals. For students to improve, they need to stretch their expectations, design authentic reading goals and be able to see their success. Our school designed and developed a consistent way of showing student progress through our reading hives. Students can see that they are reaching their year-level target, and also measure progress on a personal goal sheet, which reinforces strategies to help them achieve their goal.
We will share with you how we, as leaders, use the effect size data:
in feedback conversations we have with teachers to improve the teaching of reading
to pinpoint areas of development for individual students.
The Visible Reading approach at Dakabin uses defensible evidenced-based strategies to improve reading. It is sustainable and uses existing human resources. Its strength lies in a strong research base, the connectedness of the program through the hive pedagogical framework, the interdependence of the staff delivering the program and the coaching support available for refining teaching practice.
Presentation
Professional practice
Primary
A whole-hive approach to school improvement
This presentation has something for everyone: teacher leaders, school leaders, curriculum leaders and future leaders. We have imagined the school as a hive. In keeping with our metaphor, we welcome you to enter the world that is our Dakabin State School hive; and through a cross-pollination of ideas and concepts, you will leave this presentation with ideas to support your own learning and your school improvement journey.
Our school is on a quest to develop continuous and sustainable school improvements using contemporary research. During the presentation, we will unpack how we have intentionally identified and blended elements of key educational research. we aim to have a consistent approach to teaching and learning that optimises our energy and uses high-yield pedagogies to improve student learning outcomes.
Dr Michael Fullan's leadership and systems change research, Professor John Hattie's visible learning research and other works of evidenced-based research have driven our strategic and operational decisions. This research, along with a humble metaphor, has revitalised our school, inspired our teachers and staff, enhanced the results of our students and built confidence in our school within community.
At Dakabin State School, we have developed a pedagogical framework and explicit instruction guide colloquially known as 'the Hive'. This is an organic artefact in our school that is highly valued by our teaching team. It is essentially our evidence-based professional guide to how we collectively align our pedagogies for effective, quality teaching. It is the evidence in our school of how we have interpreted and translated research into practice that makes sense for teachers, is efficient in the use of human and financial resources, and improves student outcomes.
As a leadership team we believe that it is our job to coach, support and build the climate in which teachers can practice their craft, refine their technique and maximise their impact and effect on student learning outcomes. We will explore how we have implemented a teacher capability coaching suite and how we use data strategically and practically to measure the learning achievements of students and for teachers to 'know thy impact', and for us as educational leaders to know our impact.
For more explicit examples of how these practices translate into learning specific pedagogical practices in our school, see the presentations 'Visible reading: Hattie in the hive' and 'Success for all in the hive: Engagement for all learners'.
Presentation
Leadership
Primary
---
Presenter(s)
Lyn Griffiths has been an educator since 1980. At Dakabin State School she was the Support Teacher Learning Difficulty prior to being appointed Deputy Principal in 2014. She also has been for shorter periods of time the Head of Curriculum and the Head of Special Education. Her major area of influence is reading. She is passionate about all students being learners and all teachers knowing their impact.