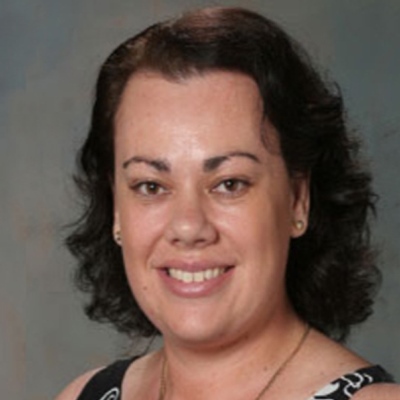 Nicole Blyth
Penrhos College, WA
Case study: Improving teacher clarity: Enacting visible learning theory into action
In this case study we will present our journey of improving teacher clarity at Penrhos College over the time period of 2014 to 2017. This journey was informed by current research (Hattie, 2009; Hattie & Timperley, 2007) and drew upon a combination of coaching, traditional professional learning and more contemporary professional learning communities to achieve our goal. Annual data collection that focussed on student voice via video has underpinned our case for change in conjunction with lesson observation, walk throughs and student feedback surveys.
While the research resonated with many educators at Penrhos College, the consistent application of practices such as learning intentions, success criteria and feedback in lessons was less evident. The data over time suggests staff are now engaging in planning and delivery practices which promote greater teacher clarity. In particular, student desire for learning intentions, success criteria and feedback from their teachers has been a key driver for change.
A K–12 whole-school professional learning plan has facilitated multiple pathways for engagement and participation of teaching staff. Strategies used to support professional learning include raising awareness of research, applications of practice to illustrate expectation, feedback on curriculum planning and delivery, and scheduled time for staff collaboration. Continued commitment and ongoing communication from leadership about progress toward achieving this strategic goal have been keys to our success.
While our journey is ongoing, we have learnt that change cannot be rushed. There has been an emerging correlation between this initiative and academic results for the College, suggesting that the investment in time and resources is worth continuing. The next step for the College is to define the Penrhos learner and how each individual girl learns. This will evolve over time to support continual improvement in teacher quality to foster better student learning outcomes.
The process underpinning the initiative, a toolkit of strategies, data collection instruments, video excerpts from students and our results to date will be shared with participants in the session.
Case study
Leadership
Secondary
---
Presenter(s)
Nicole Blyth has held the role of the Dean of Teaching and Learning at Penrhos College for the past six years. This role inspires and challenges her to lead continual improvement of academic curriculum and pedagogy in the Secondary School, along with line management of academic staff. Nicole started her career as a Chemistry teacher in 1997 and has worked at a range of public and private schools in both metropolitan and country areas. Nicole has a Master of Education with Honours, focusing on teacher training and technology integration, is a qualified GROWTH coach and assessor of Australian Institute for Teaching and School Leadership certification of teachers.