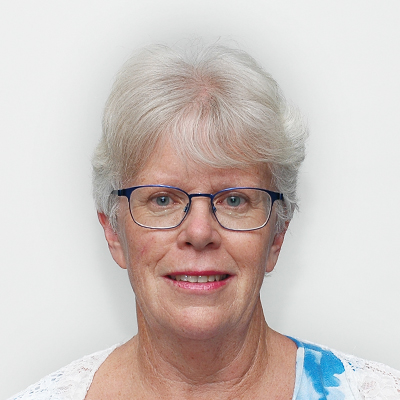 Philippa Mulqueen
Pakuranga College, New Zealand
Better teachers, better learners: One year on
The challenge for teachers is to develop pedagogical responsiveness to meet the diverse learning needs of students. This is why teachers at Pakuranga College choose to inquire into an aspect of their teaching each year with a focus on improving student learning outcomes. The process of gathering student voice and adapting teaching in response to it has strengthened teacher and student learning partnerships. However, in 2016 it was felt that the next step in building authentic learning relationships was to focus on gathering student feedback much more regularly using a variety of modes and providing a context where students felt safe to respond with ever-increasing honesty.
At the beginning of the school year Dr Claire Sinemna of Auckland University led staff in rich discussion of some of the issues emerging from research in relation to the timing, mode, frequency and implications of student voice. Staff understanding was deepened through the use of weekly professional learning time to read and discuss some of the latest research. Staff also shared some of the ways they were gathering student voice and using it to inform their inquiry into a problem of practice they had identified early in the year. Many teachers kept logs of their learning journey using student voice and shared this informally with their colleagues. However, all teachers were required to use faculty meetings, their professional learning groups and a cross-curricular group to share their reflections, methods, successes and failures. In September, students and teachers collaborated in a variety of joint presentations to all staff about their experience of being engaged together in the learning process. The expectation and provision of time for teachers to share their experience increased accountability and transparency. It was clear that students valued the efforts of teachers to listen and respond to their feedback. A survey of teachers provided valuable data that was analysed alongside the presentations.
The school-wide approach helped students see that their feedback mattered while simultaneously convincing teachers of the value of seeking and responding to regular, specific feedback from students. Over 90% of teachers reported using student voice to help them evaluate the usefulness of teaching and learning strategies. They identified positive changes in student understanding, attitude or engagement as a result of changes in the teaching and learning strategies used. The presentations and survey also identified gaps in the understanding of teachers around the use of student feedback and inquiry, which are being addressed in 2017.
Our experience shows a school-wide focus on gathering student voice frequently and in a variety of ways has a positive impact on student and teacher learning partnerships. We recommend soliciting student input on the questions they wish teachers would ask them as an important step in developing the use of student voice to improve student achievement.
Presentation
Professional practice
Secondary
---
Presenter(s)
Philippa Mulqueen, MEdL (Hons) is a Specialist Classroom Teacher at Pakuranga College, Auckland, New Zealand. Her role involves supporting the growth of beginning teachers through the implementation of an educative mentoring approach. In addition, she helps lead professional learning in the school and works as a learning and teaching coach with more experienced teachers in the school. The goal is to help them implement effective teaching practices and maintain a purposeful learning environment that engages students.