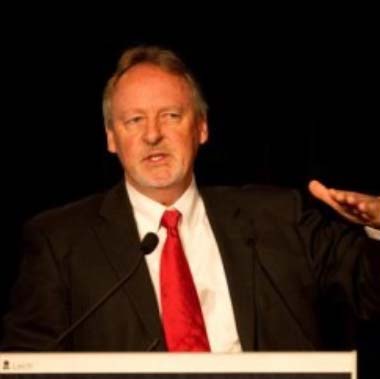 Professor Stephen Dinham OAM
Melbourne Graduate School of Education, University of Melbourne, VIC
Opening keynote: Being a leader of learning and teaching
Leadership is increasingly recognised internationally as a vital factor in improving school effectiveness, teacher quality and student achievement. As a result there has been greater attention paid to formulating professional standards, models, profiles and frameworks for school leadership, both to articulate the breadth and depth of leaders' roles and to inform professional learning, selection, appraisal and accountability processes.
Alongside this, there has also been a greater recognition that teachers exercise leadership. As teachers experience develops it is more likely and expected their involvement and influence will increase and move beyond the classroom, across the school and more widely into the profession. This widening and deepening leadership role for teachers requires professional engagement to create the conditions in which teachers can teach effectively and students can learn.
This keynote will be followed by an interactive forum of leaders to discuss issues raised by Professor Dinham.
---
Presenter(s)
Stephen Dinham is Associate Dean (Strategic Partnerships) and Professor of Instructional Leadership in the Melbourne Graduate School of Education, University of Melbourne, a position he has held since the beginning of 2011.
He has taught in government secondary schools and been appointed to a range of senior academic leadership roles in many universities in New South Wales, working variously in the areas of curriculum studies, teacher education, pedagogy, professional development and educational leadership at the University of Western Sydney, University of New England and the University of Wollongong. Stephen was also a research director at the Australian Council for Educational Research.
Stephen has conducted a wide range of research projects, many with multimillion dollar funding, in the areas of educational leadership and change, effective pedagogy/quality teaching, student achievement, postgraduate supervision, professional teaching standards, teachers' professional development, middle-level leaders in schools, and teacher satisfaction, motivation and health. He has published books, chapters and peer-reviewed journal articles extensively, frequently presents at national and international conferences and has conducted consultancies with a wide range of national and international educational bodies.
Stephen was a president of the Australian College of Educators (2014–15) and of the NSW Branch of the Australian College of Educators (2000–02). He was also a council member of the Victorian Institute of Teaching from 2011 to 2016.