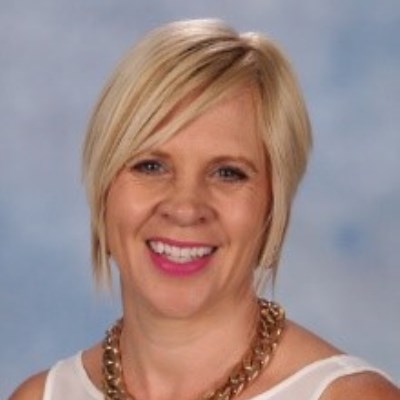 Raelee Randall
Dakabin State School , QLD
Success for all in the hive: Engagement for all learners
How do you truly and authentically differential learning for students?
How can you ensure as a whole school you are meeting the needs of your learners at all ends of the continuum from high performing to those who need significant adjustments?
This presentation will share with you how we led a shift in the mental models and philosophy of how we support all students, especially those with a disability, high performing students, those with learning disabilities and social/emotional behaviours.
Through the research of Dr Loretta Giorcelli, Prof John Hattie and Kathy Walker, Dakabin State School began their whole school journey to engage all learners in rich, individualised learning programs and inspired our staff to see the genuine reasons why we differentiate and adjust learning.
We will share with you Dakabin's modern and unique Diverse Learning Model, and how Dr Loretta Giorcelli's research has influenced the philosophical foundations of our school. Explore with us the stages of development of a whole school philosophy and how this translated into action and artefacts inside the school.
The success of our Diverse Learning models is due to the unrelenting focus of the Leadership Team and an efficient and innovating staffing approach. The staffing model uses existing human resources including a model of two Heads of Diverse Learning, Specialist Teachers in Diverse Learning (STiDL) and a suite of coaches who support teachers in the pedagogy, planning and assessment for Diverse Learners. We have seen this unified approach as crucial to the success of inclusion for all students and enhanced learning outcomes.
This presentation will highlight how our diverse learner 'tier' model embedded a common language to identify, support and monitor all students' needs. It will create a picture of how we collect data in the least intrusive methods and in how we identify the adjustments for students with disabilities, learning difficulties, social and emotional difficulties, as well as identifying students who require extension. It is through the research of Kathy Walker that has informed our data collection processes, especially in the Early Years. We do this to develop a clear picture of the learner and their specific needs to reach their potential.
Our school has developed specific whole school programs and practices designed to target the identified learning needs of all our children and to support teachers in deciding which the effective pedagogical practices to utilise are. This is evident in our Visible Reading Program. John Hattie's effect size research has helped us to refine and choose the best strategies for the highest outcomes.
From 2014 to 2016, we have seen 100% of our students learning alongside their peers, working in their classrooms and during play breaks. In this presentation you will get the opportunity to observe our whole school planning model which incorporates collaborative planning between the Classroom Teacher and the Specialist Teacher in Diverse Learning (STiDL) and the significant impact this has on students' levels of engagement being met through the diversity of the pedagogy and individualised intervention.
When we support diverse learners, we support everyone and this is true inclusion.
This presentation will conclude with the significant outcomes of improvement over the past 2 years and our plans for moving forward from 2017 and beyond.
Presentation
Communities of practice
Primary
---
Presenter(s)
Raelee Randall began her career as an educator working in early childhood classrooms in rural Queensland schools and in the United Kingdom. After 10 years, she moved into early special education working as an ECDP (Early Childhood Development Program) Teacher before receiving a position as an Advisory Visiting Teacher for Early Special Education, where she worked in this role for 10 years. Raelee has been working at Dakabin State School since the start of 2015 and enjoys her roles as the Head of Diverse Learning Prep - Yr 2 and Early Years Pedagogy Coach.