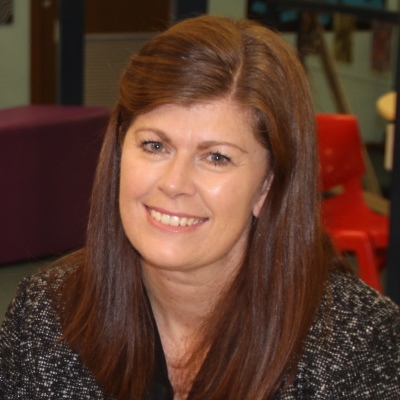 Stacey Quince
Campbelltown Performing Arts High School, NSW
Case study: Action learning: Innovation and improvement through collaborative professional learning
Action learning is a powerful model of collaborative professional learning that supports teachers to become 'practitioner-researchers'. Teachers undertake research directly related to the work of teaching. This research can improve student engagement and learning outcomes within their school context.
Campbelltown Performing Arts High School (CPAHS) has built a strong culture of teachers as practitioner-researchers through the strategic and codified implementation of more than 20 action learning projects over the past 10 years. This approach to professional learning, implemented in collaboration with academic partners from Western Sydney University, has driven a highly successful whole-school innovation and improvement agenda.
The implementation of action learning has been a transformative approach to teacher development at CPAHS and beyond. This personalised model of professional learning focuses on teachers working in teams to take 'calculated risks' in their practice; each team draws on current research to inform the development and implementation of strategies within the classroom and uses evaluative thinking to determine the impact of this work as it unfolds, refining it as necessary to maximise impact.
The school leadership team at CPAHS has worked closely with Western Sydney University academics to develop a set of evaluation tools, based on the principles of evaluative thinking, which are employed in various combinations by every project team. This includes the use of focus groups, work sample analysis, surveys, teacher reflections, photo elicitation and photo voice, interviews, video capture, teacher observation and peer-assessment.
The iterative nature of action learning has supported leaders and teachers to develop, trial and evaluate the impact of a range of pedagogical approaches including personalised learning, peer and self-assessment, co-created learning and project-based learning. The strategic evaluation of action learning has allowed teachers at CPAHS to identify the most effective of these new and emerging pedagogies before scaling and embedding them at a whole-school level.
This model has recently been replicated at a regional level: CPAHS's Principal, Stacey Quince, and academic partners have lead 28 schools in individualised action learning projects, based on their contextual priorities and needs, with great success.
Participants in this session will be provided with a range of scaffolds and tools developed and used by action learning teams at CPAHS which can be adapted for use in any context to drive small-scale or whole-school improvement or change. Participants will also be provided with access to the evaluation tools used by each team, as well as sample reports and findings from past action learning projects at CPAHS.
Case study
Communities of practice
Secondary
---
Presenter(s)
Stacey Quince is the Principal at Campbelltown Performing Arts High School. She is passionate about improving student learning outcomes through quality teacher professional learning and empowering students as active participants in the learning process. She has collaboratively implemented practitioner research in a range of areas including student engagement, assessment, and technology-based learning.
Stacey has researched new and emerging pedagogies and professional learning as the recipient of a NSW Premier's Teacher Scholarship and NSW Department of Education Mary Armstrong Leadership Fellowship. Stacey is the recipient of the Australian Council for Educational Leaders' NSW Educational Award and the Australian Institute for Teaching and School Leadership's Award for Excellence in Teacher Leadership.