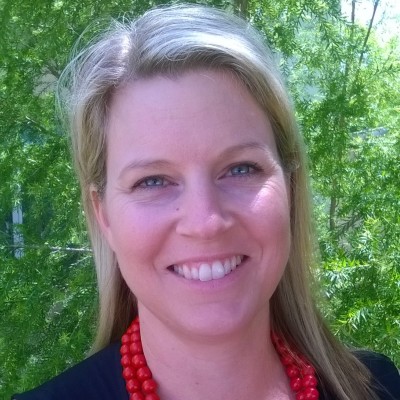 Tania Leach
Education Queensland
Case study: Leading learning: Exploring the interrelated roles of school leaders
This paper explores the interrelated leadership roles of a principal, regional project officer, master teacher and teacher leaders in improving teaching quality in a Queensland government primary school. Throughout the two-year case study, various leadership structures were enacted and their impact on school improvement analysed.
Research in the area of leadership and school improvement often focuses on the work of principals as instructional leaders who foster distributed leadership practices (Lewis & Andrews, 2009; Spillane, Halverson & Diamond, 2001). David Hargreaves (2011), Frank Crowther and associates (2011), and Peter Senge (1990) are a few of the researchers who have championed models for school improvement. Factors that have contributed to successful model implementation leverage shared understandings and the development of key competencies in partnership with shared accountabilities. Such explanations, however, do little to clarify how the various leadership roles within a school are simultaneously enacted.
This paper seeks to shed light on how the various leadership layers are enacted, bridging the gap between school improvement strategies and the resulting classroom practice.
This case study emphasises the voices of practitioners, articulating their processes for enacting school improvement practices over the two-year period. Two researchers were involved in the writing of this paper: one insider master teacher, one insider/outsider project officer researcher. The analysis looked for specific factors that contributed to context-specific distributive leadership processes, and to consistent pedagogies. These are supplemented with strategy extracts, observations and feedback.
The findings revealed the following:
key factors essential to the enactment of this distributive leadership model
the preferred model to build the collective capability of the leadership team
clarity of the school improvement agenda and processes from all key stakeholders
contextualised, whole-school, evidence-based pedagogy, as evidenced by:

a. a positive shift of teachers focus from the delivery of pre-planned lessons to differentiating teaching based on student learning needs
b. consistent pedagogical practices being observed in 100 per cent of classrooms.
Partnerships between the various leadership levels involve more than explicit roles and responsibilities. Shared ownership (developed through collaborative inquiry) contributes to effective strategy translation and implementation. Although a small case study, this research provides insights into the lived experiences of enacting complex change and improvement policy agendas. Future research would benefit from increasing the scope of the case studies to better understand the processes and approaches that best support practitioners to successfully translate policy to practice in their own contexts.
Case study
Leadership
Primary
---
Presenter(s)
Tania Leach is a Regional Project Officer in the Darling Downs South West Region for Education Queensland and member of Leadership Research International at the University of Southern Queensland. Tania's role has a strong focus on educational research. She has a Master's degree in Curriculum and Pedagogy and is a current doctoral candidate with a focus on leadership roles that promote system coherence. She has taught students from Prep to Year 12, worked within the roles of Head of Department and Head of School, and is guest lecturer at the University of Southern Queensland. Her current regional and inter-regional projects include 'Purposeful pedagogy: Improving numeracy outcomes' and 'Collaboration at a system level: Findings, possibilities and future implications'.