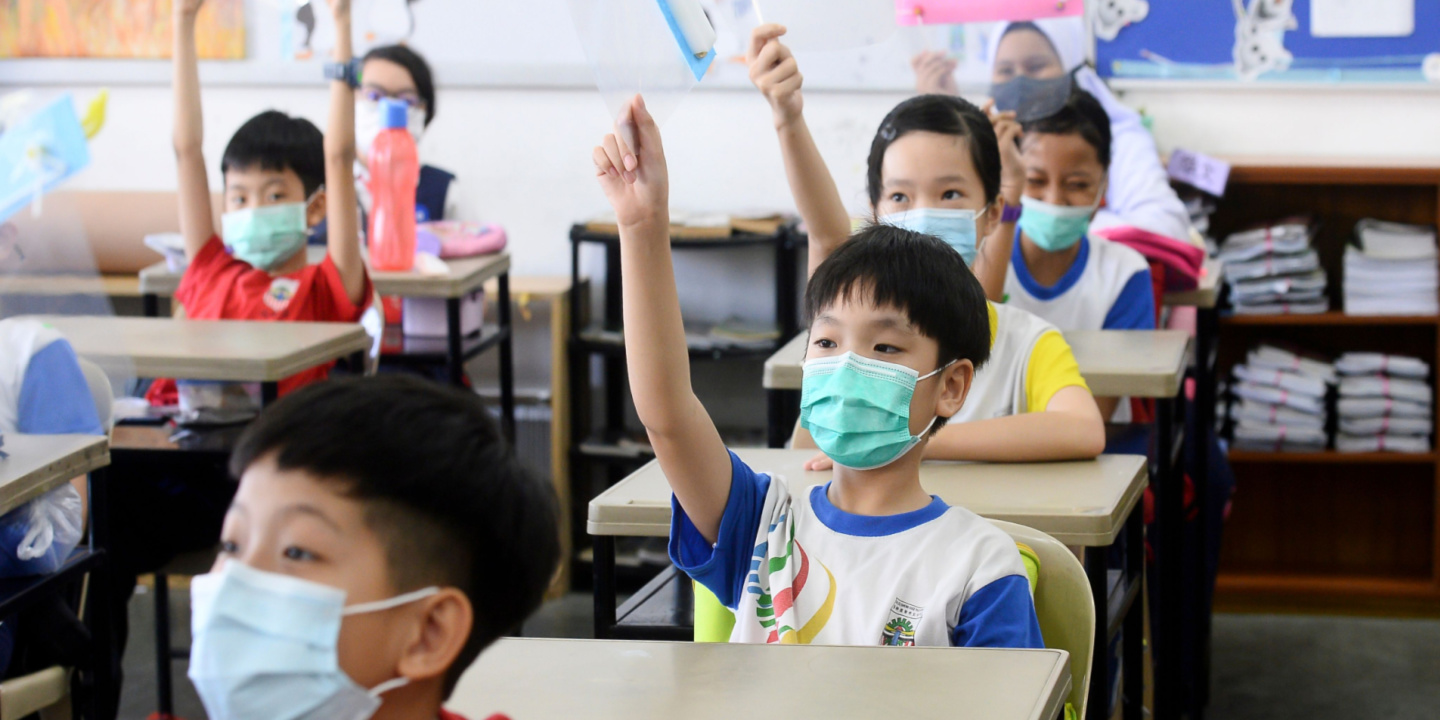 Ensuring quality education in emergencies
6 Jul 2022
7 minute read
A review of flexible learning strategies used in the Asia-Pacific region in response to COVID-19 is helping to strengthen education systems.
The COVID-19 pandemic has disrupted schooling for 1.2 billion students in the Asia-Pacific region and challenged how policymakers respond to protracted emergencies. As with many regions worldwide, the pandemic has also exacerbated pre-existing challenges of access and quality of education in South and Southeast Asia.
To mitigate the impacts of the pandemic, policymakers in the region implemented flexible learning strategies to aid learning recovery and strengthen education systems. Depending on available infrastructure, this included learning modalities, such as digital learning, TV, radio and mobile phones.
In collaboration with the Network on Education Quality in the Asia-Pacific (NEQMAP), the Global Education Monitoring (GEM) Centre conducted a thematic review of flexible learning strategies implemented to enhance learning outcomes during the pandemic. The Flexible Strategies for Ensuring Quality Learning Outcomes in Education in Emergencies thematic review provides policymakers with considerations for flexible learning strategies, and examples to implement or use, to build more resilient education systems.
The thematic review included policy and practice documents from 14 countries in the Asia-Pacific region and an online survey of policymakers in seven countries – Bhutan, Brunei Darussalam, Cambodia, Lao PDR, Malaysia, Nepal and Viet Nam. The review focused on learning strategies implemented during COVID-19 and policy challenges related to education delivery and equity.
A new education in emergencies Policy Monitoring Framework – developed by the GEM Centre – guided the analysis of documents and survey data, and assisted in identifying policy challenges, themes and learnings.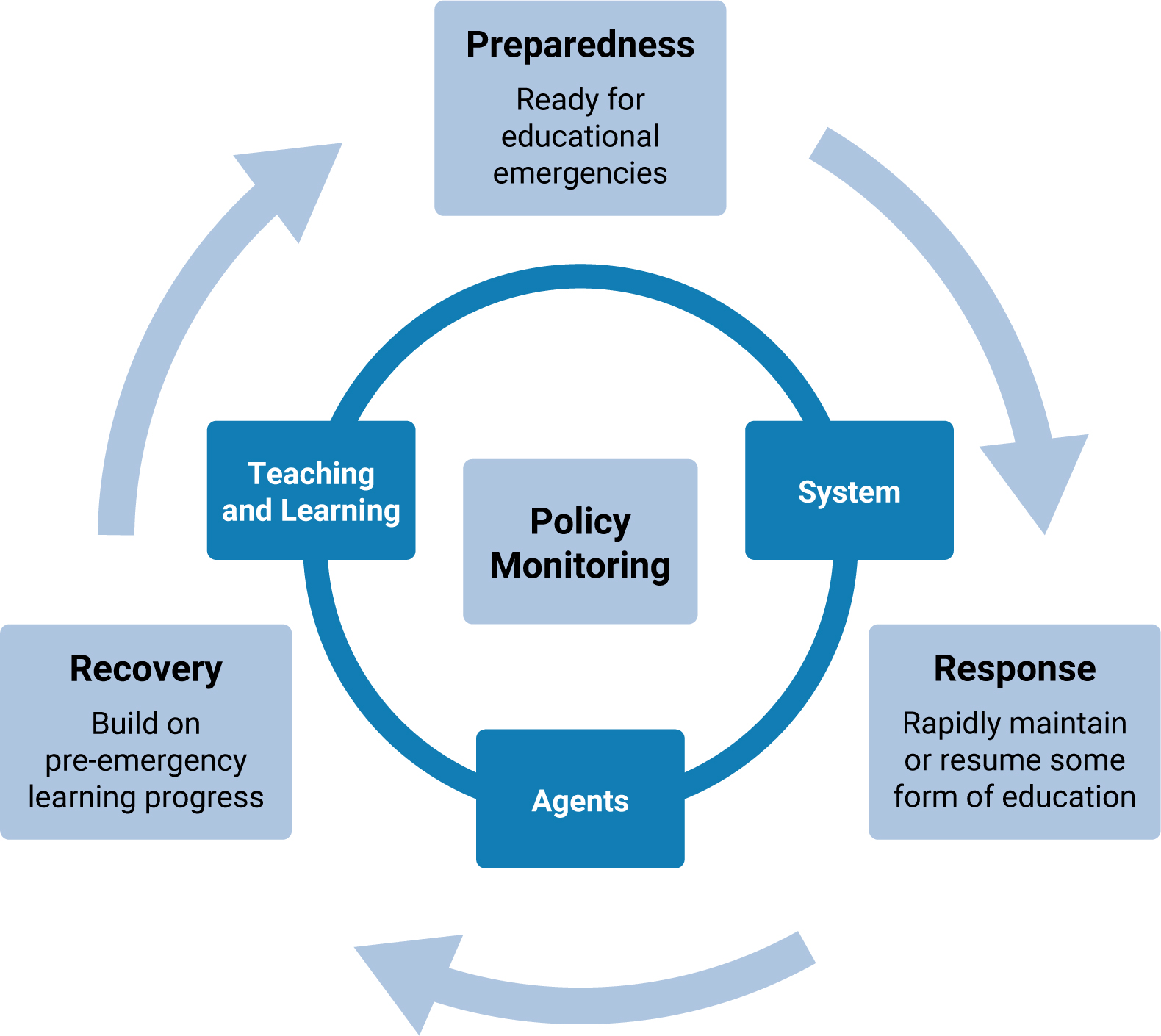 Figure 1: Policy Monitoring Framework for building a resilient education system
The framework is underpinned by three emergency management phases – Preparedness, Response and Recovery – which uniquely emphasise three key factors related to education policies:
Systems: central processes, practices, networks, and relations within an education system
Teaching and Learning: activities and resources related to how teachers teach, and how students learn and are assessed
Agents: corporate bodies and persons that make decisions and act within education in emergencies
The review found that to develop resilient education systems, policymakers should consider implementing flexible learning strategies that centralise policies and processes to improve planning, coordination, and communication across government and non-government bodies. This requires increased investment in system enablers, such as expanding Information and Communication Technology (ICT) infrastructure, and establishing health and safety guidelines and practices to safely reopen schools.
In relation to teaching and learning, recommendations for building more resilient systems include streamlining curricula, supporting modified school-based learning and assessment practices, and implementing a range of distance and blended learning modalities. Curricula were streamlined to focus on learning competencies and life skills. Some countries prioritised foundational knowledge and skills, and other countries emphasised ICT skills, health and life skills. Different assessment strategies such as portfolios, performances and products were implemented to gain information about student learning levels and progress.
Concerning agents, the review found that governments in the Asia-Pacific prioritised inclusion and equity for vulnerable learners, in particular for refugees, asylum seekers, internally displaced persons and ethnic minority groups. To ensure learning continued for the most vulnerable, governments developed a multi-pronged approach using a range of delivery modes. Most importantly, school leaders and teachers received teaching and learning tools and resources. These tools and resources were accompanied by professional development particularly focused on digital learning technologies, and blended learning activities and assessment. In addition, support networks, such as teacher and school leader professional networks, were established.
By analysing the strategies implemented during COVID-19 in the Asia-Pacific region using the GEM Centre's Policy Monitoring Framework, policymakers will be able to formulate high-level plans for responding to, and recovering from, the pandemic. This will ultimately enable them to better prepare themselves and their school systems for future emergencies, and ensure that all children have continued access to quality education.

About the GEM Centre
The GEM Centre drives improvements in learning by supporting the monitoring of education worldwide. A long-term partnership between the Australian Council for Educational Research and the Australian Government's Department of Foreign Affairs and Trade, the GEM Centre has a strategic focus on improving learning in the Indo-Pacific region.
The GEM Centre makes a significant contribution towards achieving SDG 4 by providing high-quality evidence for education policy, practice and investment. The GEM Centre's evidence-based tools and methods can be used by education stakeholders to build resilient education systems.
Further reading
Read the full Flexible Strategies for Ensuring Quality Learning Outcomes in Education in Emergencies thematic review
Read about our new policy tool helping to build resilient education systems and how to apply it
Find out more about the GEM Centre