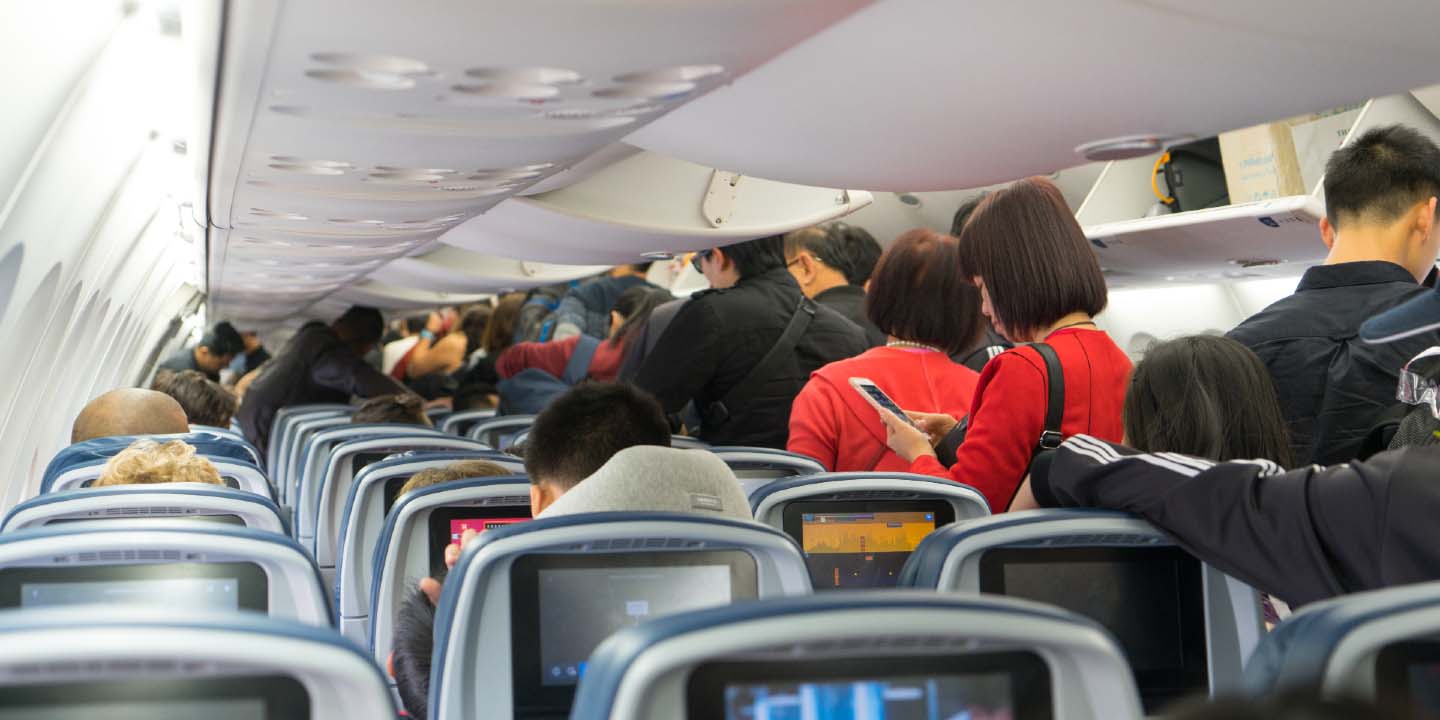 Image ©Shutterstock.com/ShutterStockStudio
Bray Park and Caulfield Grammar schools top maths challenge
Media release
23 May 2022
5 minute read
Queensland's Bray Park State High School and Victoria's Caulfield Grammar School will represent Australia in this year's International Mathematical Modeling Challenge (IM2C).
The Australian judging panel awarded Bray Park the Outstanding Achievement prize and Caulfield Grammar the Meritorious Achievement award. The international results will be announced in late June.
Coordinated in Australia by the Australian Council for Educational Research (ACER), the IM2C sees students use their research, mathematical and creative abilities to develop a mathematical model to address a real-world problem.
The challenge this year was to find the most efficient method for passengers to embark and disembark an aircraft, for different types of aircraft. Teams of up to four students had five consecutive days to create mathematical models and submit a report of up to 20 pages, a summary and a letter to an airline executive.
Dr Kristy Osborne, ACER Research Fellow and IM2C Australia Director, commended the mathematical modelling work by each of the Australian entrants.
"Real-world problems are messy, intricate and can be solved in a variety of ways," Dr Osborne said.
"Students need to consider the key factors in a problem and realise the limitations of any model they create. Having the opportunity to apply mathematical skills to a real-world problem is a challenging and exciting experience for many students. The problems in IM2C are designed to be open-ended, and students are encouraged to be creative with the techniques they employ to solve the challenge problem," she said.
Ninety-three teams from 25 schools entered the challenge and the judges picked 14 finalists.
OUTSTANDING ACHIEVEMENT
Bray Park State High School, QLD: Haakon Smith, Marius Foronda, Gierant Roe and Luke Cameron, with advisor Stephanie Lurie.
MERITORIOUS ACHIEVEMENT
Caulfield Grammar School, VIC: Joseph Benedict Rey Lim Hartono, Garv Shah, Benson Pan and Jin Rankee, with advisor Chris McCarty.
HONOURABLE MENTION
Perth Modern School, WA: Daniel Gholami, Joel Bariss, Noah West and Thyler Cung, with advisor Isaac Kigodi.
Sydney Boys High School, NSW: Mohammad Haider, Daniel Nguyen, Adrian Tien, with advisor Eric Scholten.
NATIONAL FINALISTS
The King's School, NSW: Asha Keshavarz, Adrian Zhuang, Jonathan Pan and Johnson Tang, with advisor Kathryn Fraser.
Northern Beaches Secondary College, NSW: Oscar Pritchard, Andrius Alcazar, Mason Lowe and Mitchell Rose, with advisor Robert Harris.
John Monash Science School, VIC: David James, Alan Nie, Siddharth Deshmukh and Alp Tuna, with advisor Shane McLean.
Glenunga International High School, SA: Isaac Rice, Martin Velikov, Qinyan Zhu and Nathan Low, with advisor John Connell.
Sydney Boys High School, NSW: Mohammad Medlej, Abrar Elahi Chowdhury, Xiaozong Jin and Eric Hong, with advisor Andrew Wang.
Somerville House, QLD: Evelyn Whittaker, Ashley Lo, Andrea Chan and Suhani Goel, with advisor Trevor Redmond.
Perth Modern School, WA: Ethan Yap, Atharva Sathe, Santi Chua and John Peiris, with advisor Isaac Kigodi.
John Monash Science School, VIC: Aabshaar Ahmad, Nikki Li and Rupert Troedel, with advisor Shane McLean.
Perth Modern School, WA: Dipika Choudhury, Jack Bariss, Kwai Chin Jeans Pang and Chen Yu Lim, with advisor Isaac Kigodi.
PLC Sydney, NSW: Amy Feng, Julia Fang, Anastasia Prokhorov and Lydia Kim, with advisor Gavin Sinclair.
For more information, visit www.immchallenge.org.au
Media enquiries:
ACER Communications
+61 419 340 058
communications@acer.org