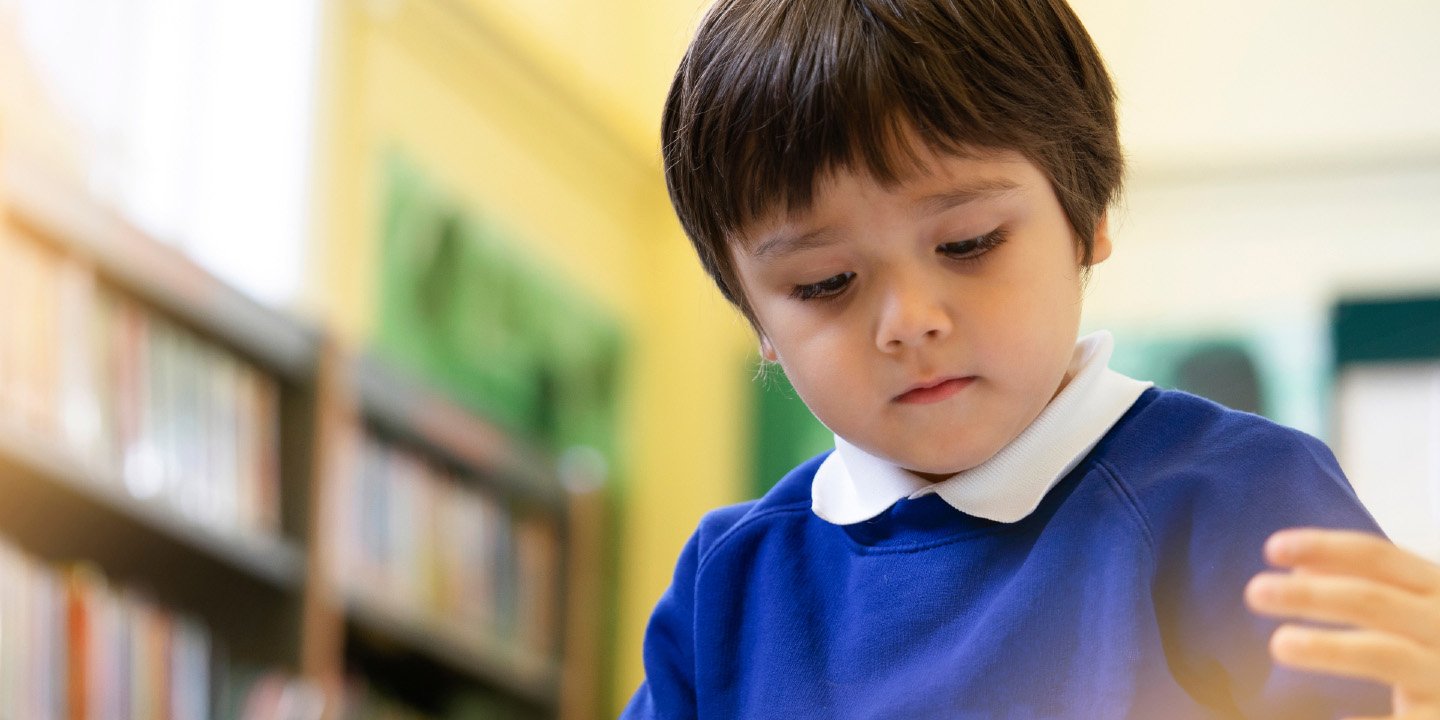 Early years assessment could include one-on-one interactions between adults and children, like reading or telling stories. - Image ©Shutterstock.com/Ann in the uk
Conference to explore early years transitions and assessment
ACER news
20 Mar 2023
5 minute read
ACER's Dr Dan Cloney discusses why the theme, Becoming lifelong learners: improving the continuity of learning from birth to 12 years, was selected for Research Conference 2023.
Every year, ACER's Research Conference explores a different theme that ultimately supports the organisation's mission to create and promote research-based knowledge. With so many of Australia's top educational researchers working at ACER, there is always a broad range of possible themes suggested. The 2023 theme 'Becoming lifelong learners: improving the continuity of learning from birth to 12 years' was selected for its timeliness, with the release this year of the new version of the Early Years Learning Framework.
Teacher magazine discussed the importance of the Research Conference 2023 theme with ACER's Dr Dan Cloney in a new article. Dr Cloney and fellow Research Conference 2023 keynote speaker Professor Sally Brinkman are members of the Preschools Outcomes Measure Expert Advisory Group that has been tasked by the Department of Education with developing options to measure the impact of preschool for Australian children.
The group's work includes considering the elements or factors in preschool participation that improve or impact transitions to school, noting that the preparation for school is not limited to numeracy and literacy skills. Dr Cloney said, 'The Australian Government and states and territories have realised it is (also) important that educators have their own primary evidence about what individual children can do in their settings so that they can effectively plan and monitor progress'.
For the transition from early childhood to primary school to be effective, schools need to ensure they are meeting each child at their own level, Dr Cloney added. 'We realise that children all learn and develop at their own pace: just because children go to school when they are five doesn't mean they all have the same skills and abilities.'
In a perfect world, teachers and educators from early childhood education would collaborate with their counterparts in schools. Dr Cloney said for this to work, educators needed to generate evidence of what children could do as well as planning to support them with the next stage of learning.
The evidence or assessment for these measures doesn't involve children taking tests. Dr Cloney suggested it could include one-on-one interactions between adults and children, like reading or telling stories. Assessment could also include teachers making judgments based on observing children. 'Most importantly, good assessment can communicate what children can do both to educators and to children and show them where they are heading next,' Dr Cloney said.
The work being done to improve the continuity of learning from birth to five years is vital to improve access and quality, and to support all children to have the best start in life. Dr Cloney reflects in the article that it is important for everyone to have a shared understanding of what learning looks like.
Read the full article:
'Expert Q&A: Continuity of learning in the early years', by Jo Earp, is published in Teacher.
Find out more:
Dr Dan Cloney is a keynote speaker at Research Conference 2023, taking place on 3 and 4 September in Sydney. For more details about the program and the other incredible speakers visit www.researchconference.com.au