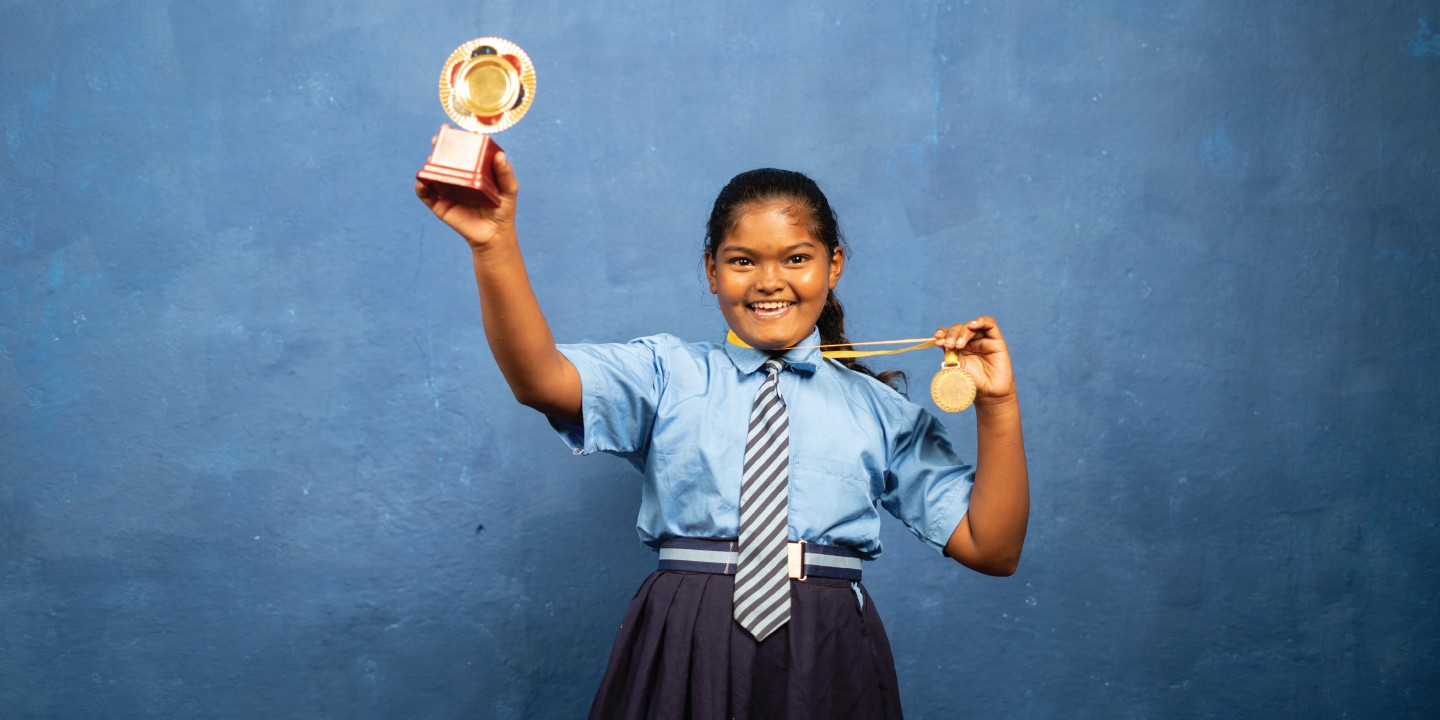 ©Shutterstock/Westock productions
IBT Mains 2022 results released in India
ACER news
6 Apr 2023
4 minute read
From November 2022 to January 2023, several schools in India participated in IBT Mains 2022. The results are now available to students directly from their schools.
The International Benchmark Tests (IBT) are an annual assessment of academic achievement that measures students' learning against the international assessment framework developed over the past 15 years by the Australian Council for Educational Research (ACER) researchers and educational measurement experts.
Schools from several countries – including leading schools in India affiliated with different school boards – participate in the assessment each year. Students take the tests from November to January, based on their schools' test dates.
In India, in IBT Mains 2022, more than 67,000 assessments were sat in English, Mathematics, Science and Reasoning across grades 3 to 10. Schools have now received reports detailing their students' levels of achievement in relation to the IBT reporting scales and to the international cohort, providing rich insights for teachers to support their students' future learning.
IBT's reports are underpinned by reporting scales developed by ACER that describe the skills, knowledge and concepts that students are demonstrating, as well as providing robust indicators of learning growth. Schools around the world use these reports to better understand students' strengths and next steps in learning. In addition, the reports provide relevant and reliable comparison to achievements of students participating in IBT around the globe.
The top 10 schools in India with the highest number of students receiving Honour, High Distinction, and Distinction certificates are:
| | |
| --- | --- |
| 21K SCHOOL | 1120 |
| NATIONAL HILL VIEW PUBLIC SCHOOL - UNIT 1 | 584 |
| MAHINDRA WORLD SCHOOL | 460 |
| PUSHPALATA VIDYA MANDIR, TIRUNELVELI | 327 |
| CITY MONTESSORI SCHOOL, RAJAJIPURAM I | 267 |
| YUVABHARATHI PUBLIC SCHOOL, COIMBATORE | 257 |
| NATIONAL HILL VIEW PUBLIC SCHOOL - UNIT 2 | 241 |
| DELHI PUBLIC SCHOOL, SEC-45, GURGAON | 155 |
| VENKATESHWAR INTERNATIONAL SCHOOL | 65 |
| DELHI PUBLIC SCHOOL, RANIPUR | 46 |
Honour is awarded to the top students in the country/region.
High distinction is awarded to students in the 95-99th percentile in country/ region.
Distinction is awarded to students in the 90-94th percentile in the country/region.
The ACER India team is now working with IBT schools in India to support them in the effective use of data from the IBT 2022 reports to improve learning. Students will receive IBT results and certificates recognising their participation and achievement directly from their schools.
To know more about the IBT programme in India, visit: www.acer-ibt.org/in