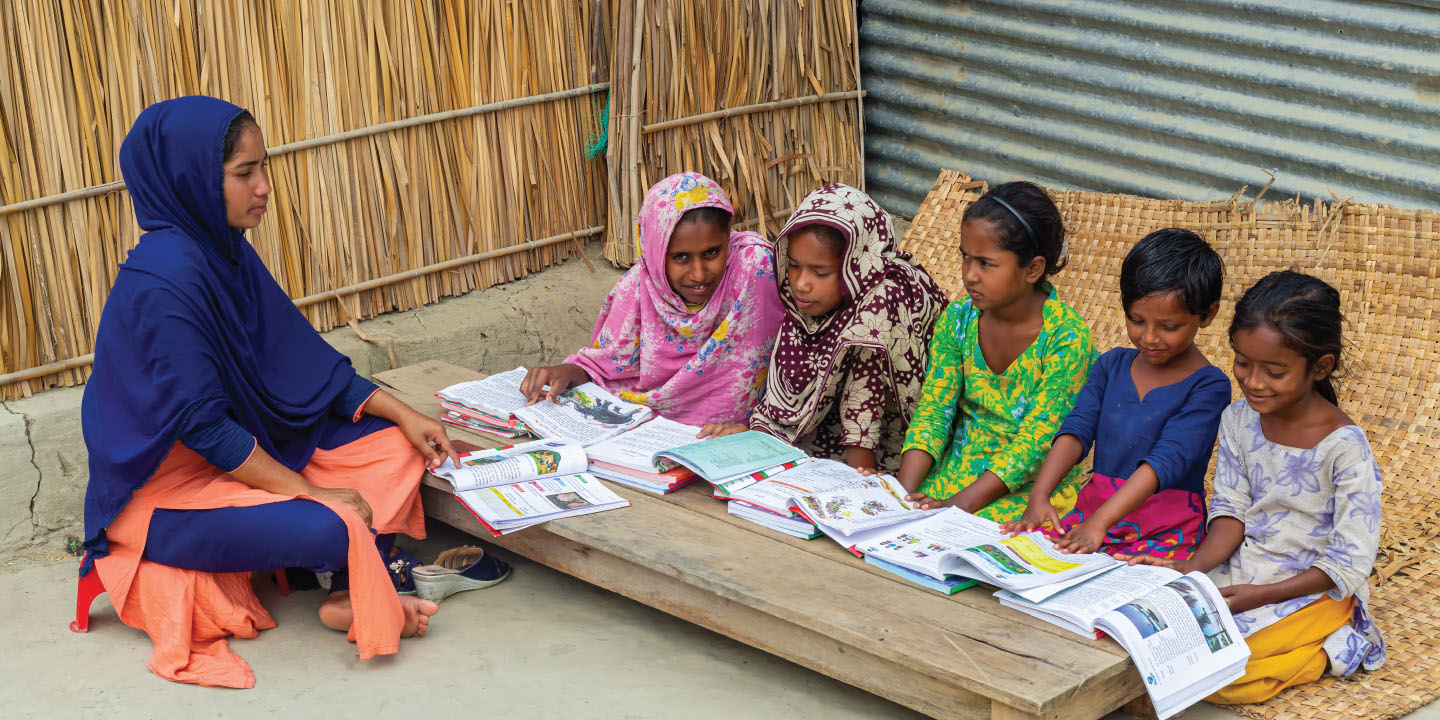 Supporting the improvement of the quality of primary education in Bangladesh
Research
20 Dec 2022
3 minute read
ACER is supporting the design, implementation, reporting and use of the National Student Assessment in Bangladesh.
The National Student Assessment (NSA) measures the learning levels of Bangladeshi students in grades 3 and 5 in Bangla and mathematics. This is a sample-based survey that is intended to drive evidence-based changes in primary schools in Bangladesh, and promote quality and equity in education.
ACER provided technical assistance in:
designing and developing assessment instruments, including contextual questionnaires
developing the sampling frame and drawing samples at school and student levels
conducting workshops on instrument development and sampling for the officials of the National Assessment Cell (NAC)
developing administration guidelines, and training monitors on the guidelines and administration practices.
The Directorate of Primary Education (DPE), Ministry of Primary and Mass Education, Bangladesh, in partnership with UNICEF, administered NSA on 6 December 2022. The sample of NSA comprised 68,566 students in grades 3 and 5 from 1600 schools across Bangladesh. The assessment is managed by NAC under the Monitoring and Evaluation Division in DPE.
NSA tests used pen and paper, with 35 questions for grade 3 and 40 for grade 5. Questions in both learning domains were multiple-choice and open-ended.
Given the possible impact of COVID-19 school closures on learning achievements, NSA 2022 has included pre-literacy and pre-numeracy concepts or learning outcomes in the assessment. The contextual questionnaires for head teachers, assistant teachers and students also include references to pandemic factors that might affect learning.
Dr Priyanka Sharma, Director, Research of ACER India says, 'NSA 2022 is expected to provide meaningful information to the Bangladesh Government, UNICEF and development partners, to guide the plan of action towards reducing learning gaps. All stakeholders are eagerly waiting for the report to identify the areas that need to be prioritised while planning interventions'.
ACER is building the capacities of DPE and NAC officials by engaging deeply in the process and through planned workshops on the principles of designing and conducting robust assessments, as well as technically sound reporting. Workshops have been conducted on test development and sampling, and future workshops are planned on theory and practices of psychometrics, interpretation of reports, data user manuals, and designing ways to improve student learning.
The NSA findings are expected to be compiled and reported by June 2023.