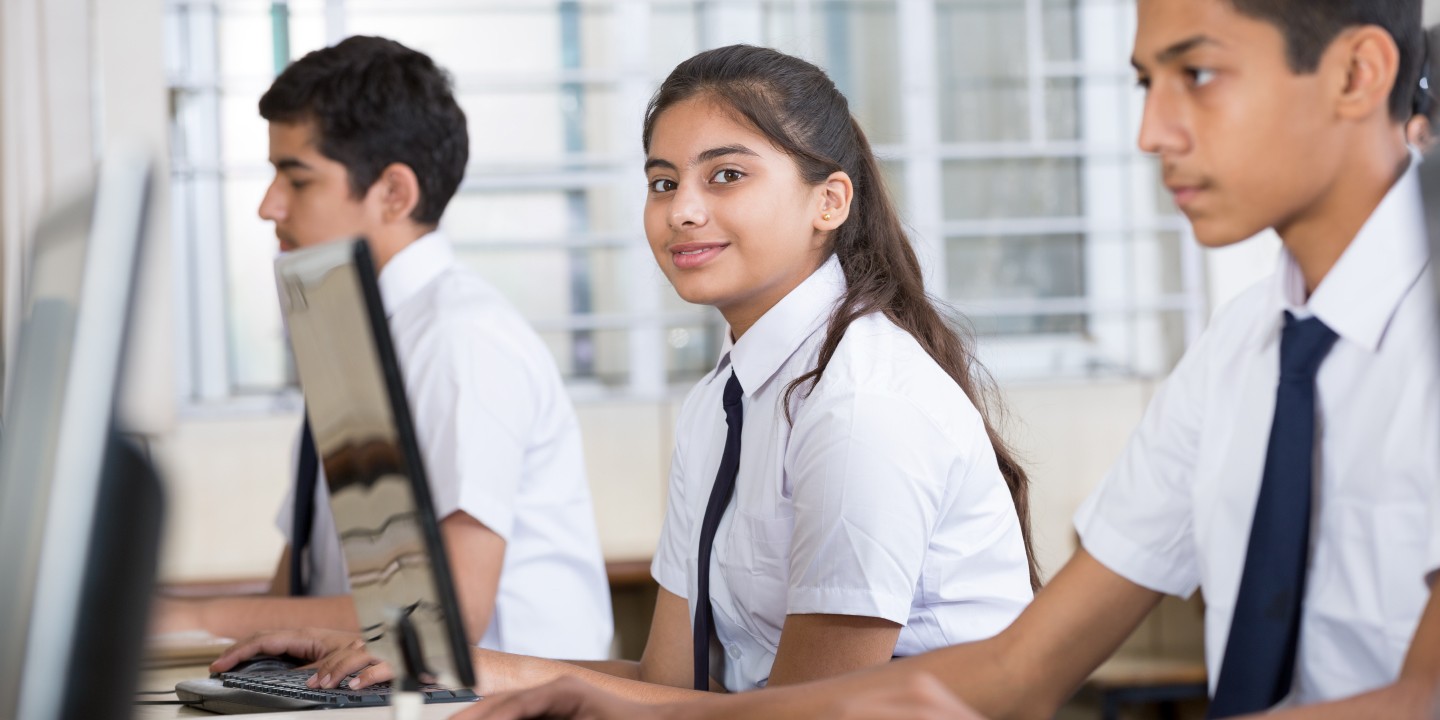 ©iStockphoto/Deepak Sethi
Supporting the AuroScholar programme
ACER news
26 Apr 2023
4 minute read
ACER is helping the AuroScholar programme, a micro-scholarship initiative in India, through capacity-building, quality assurance and joint certification.
Sri Aurobindo Society (SAS), one of the largest non-government organisations in India, has a strong association with many prominent educational agencies and institutes across the country.
In May 2020, the Society launched the AuroScholar programme, an online quiz to assess learning outcomes in Hindi, English, mathematics, science and social science, aimed at providing micro-scholarships to students across grades 1 to 12.
AuroScholar is a 10-minute, daily, curriculum-aligned assessment quiz. When students achieve the benchmark score of 80%, the programme awards a micro-scholarship of INR 50 directly into their bank accounts. By incentivising students through scholarships, the programme supports student motivation and positive behavioural patterns which are key to improving learning abilities.
AuroScholar can be regarded as the world's first micro-scholarship programme that encourages Indian K-12 students to improve their learning on a daily basis.
ACER's role in the programme
SAS has collaborated with the Australian Council for Educational Research (India) to ensure each assessment quiz is of high quality and measures students' skills accurately.
ACER is supporting the programme through:
capacity building of SAS test developers: ACER is training the AuroScholar test item writers ​on the principles of good item writing to ensure the selected pool of items for each quiz is of high quality.
quality assurance of quiz items: ACER is reviewing the selected pool of items for each quiz and suggesting modifications wherever required to meet the high standards of the assessment framework.
joint certification of the successful scholars by SAS and ACER​: ACER is auditing the AuroScholar assessment quizzes, and on witnessing satisfactory results, will jointly certify the scholars achieving distinction in the programme.
Scaling up for reforms
The programme can bring positive impacts on different stakeholders and serve as a good model for education reforms through:
customisation of teaching methods: Teachers can identify the areas of strengths and weaknesses of their students by analysing the AuroScholar quiz data. They can then plan or modify teaching instructions according to student needs.
an increase in parental commitment towards student learning: The financial support also encourages parents to let their children continue school education. Therefore, the scholarships help to reduce student dropout rates and increase attendance in schools.
motivation for self-improvement: When students fail to win the micro-scholarship, they may reflect on their weaknesses in that topic and find ways to improve their learning.
A unique approach to improving learning
The AuroScholar programme has a unique, evidence-based approach to improving student learning outcomes through self-motivation.
The Annual Status of Education Report (ASER) 2022 has indicated a significant decline in the learning outcomes of Indian students. Notably, there was a sharp dip in the numeracy and literacy skills of students in primary and upper primary levels, compared with the previous cycles. Programmes such as AuroScholar are essential in bridging learning gaps.
The programme may prove to be an effective tool for promoting learning among Indian students. ACER's association will ensure that a robust assessment tool is used to evaluate students reliably and increase the programme's long-term validity.