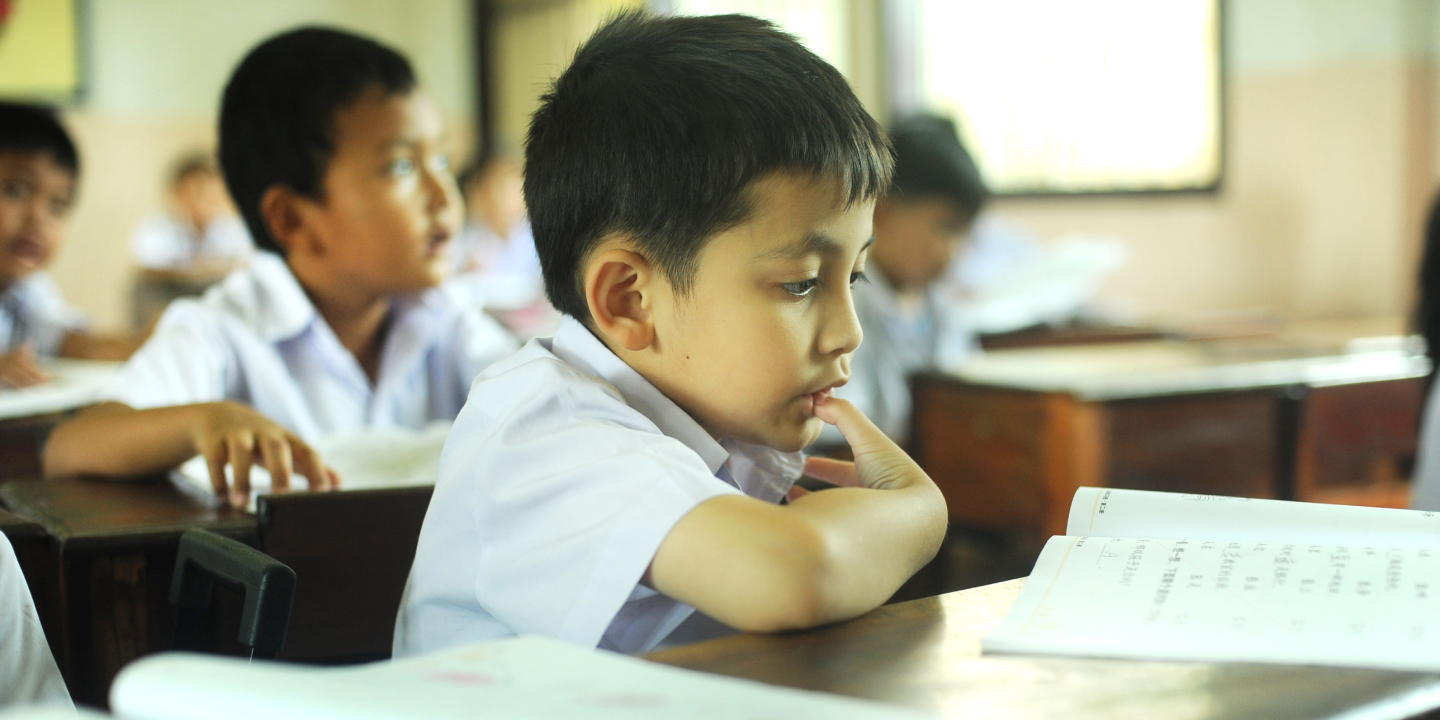 (c) Oxana Mamlina/Shutterstock
UNICEF and ACER establish new long-term partnership framework
Research
3 Jun 2020
3 minute read
Learning is a priority for the Asia-Pacific region. With educational opportunities significantly expanding over the past decades, more than 90 per cent of primary school aged children in the East Asia and Pacific region are enrolled in school.
To keep up with increases in school enrolments, there is renewed focus on advancing quality learning outcomes. ACER has recently established a new long-term partnership framework with UNICEF under the Long-Term Agreement (LTA) on Design, Implementation and Reporting on Large-Scale National and Regional Learning Assessments. The framework agreement will run for three years, with the possibility of a further two-year extension.
The partnership makes ACER a recognised partner in all areas of large-scale assessment – both regionally and nationally - for UNICEF countries in the Asia-Pacific region. Through the partnership framework, ACER may provide technical services related to the design, implementation, reporting and use of findings on large-scale national and regional learning assessments.
The LTA framework covers UNICEF's flagship initiative in the Southeast-Asia region, the South East Asia Primary Learning Metrics (SEA-PLM), of which ACER has been the lead technical partner for five years. The SEA-PLM is a regional programme for Southeast Asian countries to assess student learning outcomes of Grade 5 students. The programme's central focus is to support member countries to develop robust learning assessment systems, enabling them to monitor student learning outcomes and to contribute to a more equitable and meaningful education for all children across the region.
The SEA-PLM is led through a partnership between the Southeast Asian Ministers of Education Organization (SEAMEO), the UNICEF Regional Office for East Asia and the Pacific and Southeast Asian countries. Working alongside partner countries and members of the SEA-PLM Steering Committee, ACER's role has been to conceptualise, design, trial, analyse, and implement the first regional assessment of its type in the ASEAN region.
Fundamentally, the LTA promotes collaboration with UNICEF to improve learning, supporting Sustainable Development Goal (SDG) 4, which calls on countries to ensure inclusive and equitable quality education and promote lifelong learning opportunities for all by 2030. In particular, SDG indicator 4.1 aims to ensure that all girls and boys complete free, equitable and quality primary and secondary education leading to relevant and effective learning outcomes.
ACER is committed to building global knowledge and expertise in the field of student assessment and research. This commitment is demonstrated in ACER's role of strengthening regional partnerships that bring key stakeholders together in an effort to improve teaching and learning and accelerate countries' progress towards achieving the priorities set under SDG 4.
This new framework agreement with UNICEF, builds on ACER's previous experience working on the SEA-PLM and other projects in the region, providing further opportunities to conduct, support and use research to improve student learning in the international development context.
Further information
Read the SEA-PLM 2019 Trial testing report (2018).
Read the SEA-PLM - Audit of Curricula.