Case study: How our professional learning helped these teachers reach their goals
Feature
2 Jan 2020
8 minute read
At ACER, we have a range of ways to help teachers progress their careers – but, rather than tell you how useful our courses are, we prefer to let our happy graduates speak for themselves.
This case study talks to two recent graduates from the Graduate Certificate in Education: Assessment of Student Learning online course. Bendigo-based primary school relief teacher and tutor Victoria Sims was sceptical about the online learning experience at first, but ended up loving it. Meanwhile, St Francis de Sales College 11-12 Leader Rosslyn Mattner's passion for learning inspired her to enrol in the GCEASL.
Victoria Sims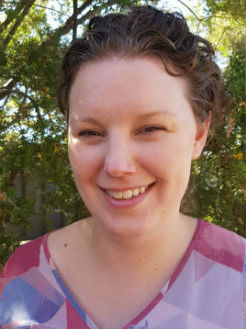 Tell us about your professional background.
I graduated in 2010 in Melbourne and worked as a primary teacher in Clifton Hill, Vic, for five years. After that, I went on family leave to have my son and moved to Bendigo, and I was going a little nuts not teaching so I started tutoring.
It's a very different way of teaching. There was really no assessment to speak of once the kids had been initially assessed. I worked through an organisation and I could feel that I wasn't being effective because I couldn't measure whether or not anything was changing. I decided that when I went back to teaching, I wanted to be better at that.
Why did you choose the GCEASL?
I liked the fact that it went back to basics. It was about the underlying theory surrounding assessment and that really interested me. I started in February 2019 and I finished my last assignment in December.
What did the course involve?
It's an online course comprised of four units studied on a part-time basis.
How was your learning experience?
I enjoyed the online learning experience a lot more than I thought I would – mostly because of the facilitators. I've looked at other online courses, and they've been text on a screen, maybe some links to other websites, but there was no interaction with other people. I just assumed it would be like that.
The reality was different. The course was mostly forum-based, with some other mixed media. It really changed the experience for me, having someone respond to you and engage the other students in a conversation with you. Being able to bounce ideas off each other and bring your different experiences was invaluable.
I liked the mix of text and pre-recorded videos interviewing the people whose journal articles we were reading. It was really great to see their faces and hear them talk about the topic.
Would you recommend the course to others?
Absolutely!
How have you found the practical application?
I know that as a classroom teacher, what I've learned will change how I interact with my students. How I plan for them; how I communicate with parents, because I'll have a different way of looking at their progress. I wish I'd known what I know now before I started.
Where to from here?
I'd love to get back in the classroom, but eventually move into a leadership role in assessment and use what I've learnt to change the system so that it's supporting students better. I can think of students I've taught who, if I'd known what I know now, I could have done more for, just by being able to assess them better. The other goal is I'd actually enjoy teaching other teachers this stuff.
Rosslyn Mattner
What is your professional background?
I'm a trained specialist secondary music teacher with a Bachelor of Education. Through my career, I've taught R-12 Music, so I retrained myself into primary methodologies. I've taught a range of subjects and undertaken professional development in different areas, including completing a Certificate of Higher Education at Oxford University. I have trained in English and Modern History to support the development of History at the College, as it is a passion of many students and myself. This led me to become a Research Project teacher as well and they are great complementary subjects to teach.
I've also completed my masters in educational management and leadership. I was asked to be head of senior school in 2012 and stayed in that role for three years. I ended up coming back into the 11-12 Leader role in the last few years, and I'm a SACE Coordinator and the HASS Learning Area Specialist.
I've worked in Catholic schools and state schools, taught co-ed, all boys and all girls.
Why did you choose to do the Graduate Certificate in Education: Assessment of Student Learning (GCEASL) course?
I started the course in July 2018 and finished in June 2019. I wanted to learn how to analyse data, give effective feedback, identify proficiency levels for students and also learn the processes involved in identifying where I needed to strengthen my teaching to enable those students to access that information.
How was your learning experience?
It was one of the best things I have ever done in my career! I've done other degrees online, but the support from ACER was second to none. It's a really good learning community and I actually miss it. They were always there to support. Always there to answer questions. You also do collaborative work, which is a really vital way of learning, and it's done in an inclusive and really positive manner.
Would you recommend the course to others?
I actually think every teacher should do it. The skills you gain from the course set you apart from other teachers because you're constantly watching for the proficiency level of the student, as well as the language that you use with the student.
It does inform your teaching in an incredible manner. By doing assessments and understanding where the student is in their learning, rather than making the assumption, you can then work out what interventions are required and what extensions to develop. It showed what I needed to focus on in more depth in my teaching.
We know that students learn in different ways. In SACE, we can open up different modes of assessment that meet the performance standards. Some students might want to make a movie. Write about it. Or do a report. As long as it's meeting the criteria, you can use that mode of assessment.
It's creating an assessment framework for a student to show their learning. Whilst I was doing some of it, this affirmed what I was doing, but also enabled me to question what I was doing and improve.
Where to from here?
My goal is to be able to give the best education to every child I meet and enable them to be good global citizens. I also share my learning with colleagues by presenting the knowledge and skills through shared professional learning. That way, it impacts on more students as I try to develop a consistent practice with my peers. This has been a very important part of continuing the practices I learnt with ACER.
Ready for a new challenge?
If you're looking to progress your career, we offer a wide variety of professional learning courses, specifically designed for teachers and professionals from the education sector.
Our next intake is in January, then in July. Check out ACER's upcoming professional learning opportunities and register today!