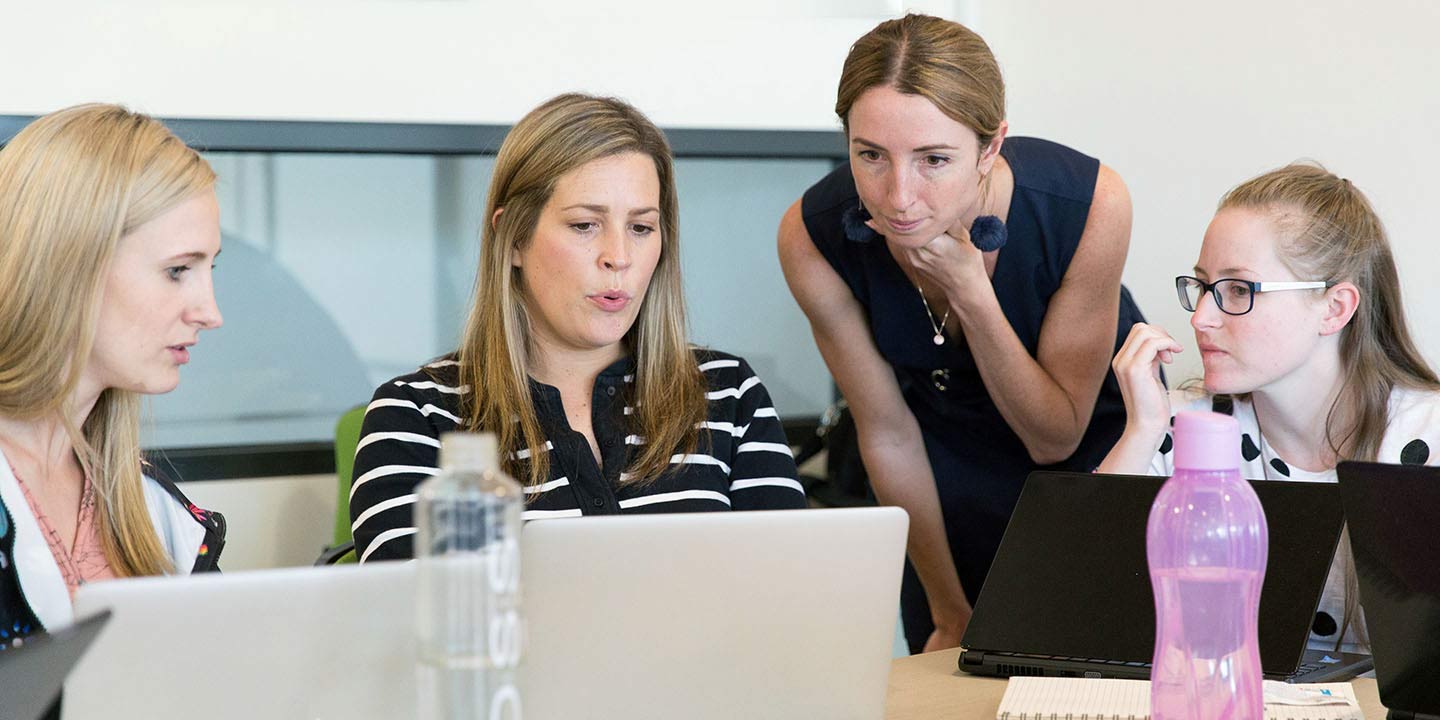 Become a champion for change in your school
Feature
9 Jul 2020
4 minute read
Are you a teacher looking to implement specific goals and targets or learning outcomes in your school? Do you want to be a champion for change?
Our Getting Ahead with PAT course could help you achieve your goals. In this article, we talk to course facilitator Alicia Peet about why the course is beneficial to teachers and schools. But first, what is PAT?
ACER's Progressive Achievement approach
The research shows that students of the same age in the same year level can be at very different points in their learning and development. How do we cater for those differences and assess and monitor student growth over time? With PAT.
Progressive Achievement Tests (PAT) are used in thousands of schools across Australia, as well as internationally – in fact, more than 5.23 million PAT assessments were delivered in 2019.
The assessments give teachers objective insights about their students' skills and abilities in a range of areas.
Upskill with PAT
Whilst many schools use PAT assessments, some of these schools may not be using the data to their full potential. Our professional learning courses aim to change that.
ACER offers a suite of accredited PAT professional learning courses for leaders and teachers in primary and secondary schools. Getting Ahead with PAT is the third in our series.
Getting Ahead with PAT
This course teaches participants how to: evaluate and interpret PAT reports to plan for informed teaching and learning; critically examine and interpret theories about professional learning and learning cultures; and implement theories of professional learning and development of learning cultures within real-life contexts. 
This year, we've completely revamped the course, and the feedback has been phenomenal.
Course facilitator Alicia Peet said Getting Ahead with PAT is perfect for teachers who had a basic understanding of PAT, but wanted to take their knowledge to the next level.
'Getting teachers equipped with the tools needed to plan for ongoing data-based changes to teaching and learning is exactly what many schools need,' she said. 'They just need one staff member to champion and start the conversation and then hopefully it becomes a school-wide discussion and strategy.'
Ms Peet said from an economic perspective, it was a sound investment for schools to make.
'Investing in teacher knowledge means a healthy return for schools, because then teachers can pass on that knowledge to other teachers,' she said. 'Obviously any improvement for teachers also means an improvement for student learning.'
'The important thing with PAT is that teachers are able to identify students' real needs and ability levels, so they're learning not only what the students do know, but what they don't know,' Ms Peet said. 'This helps push them forward in their learning.'