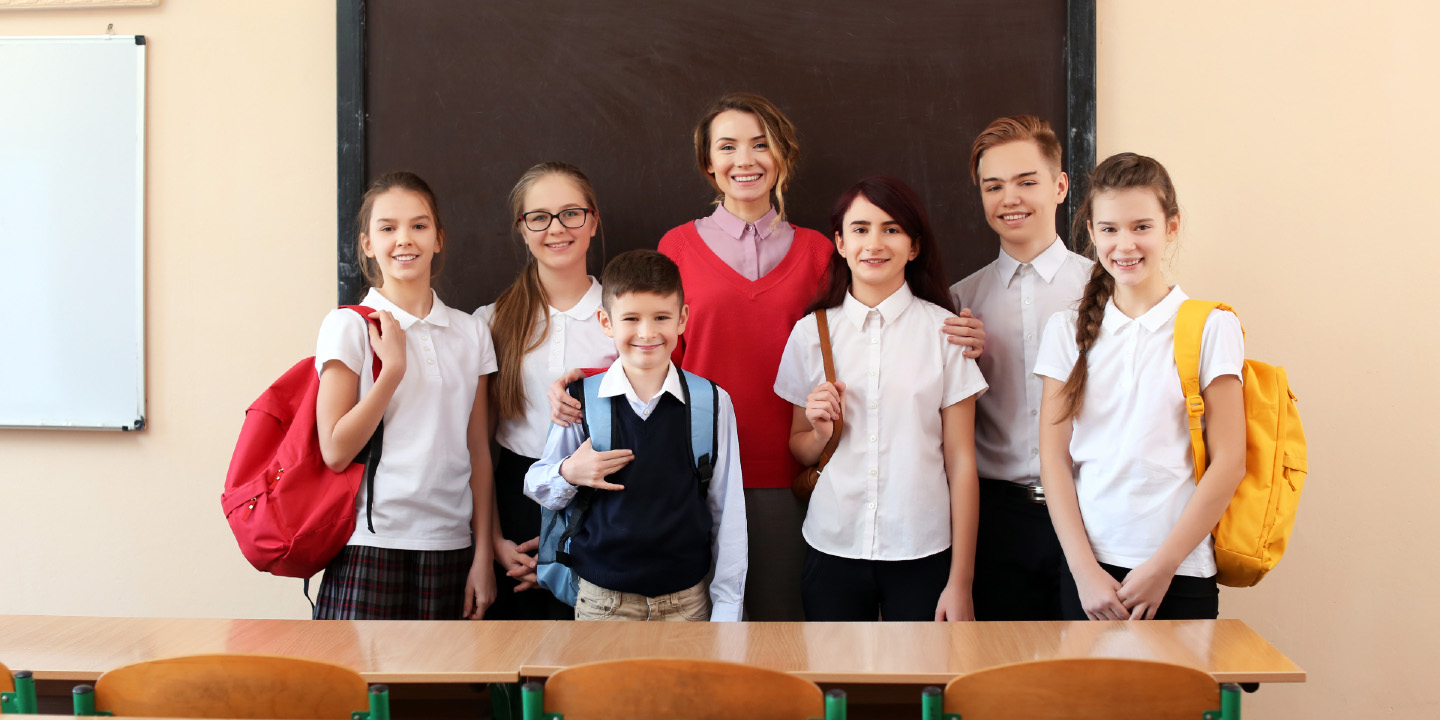 Image ©Shutterstock.com/Africa Studio
Equipping students for the 21st century
ACER news
23 Feb 2021
6 minute read
In the first of a special five-webinar series addressing the 'big five' challenges facing Australian education, expert practitioners, researchers and policymakers will discuss how to better equip students for life in the 21st century.
Despite us being one-fifth of the way through the 21st century, ACER Chief Executive Professor Geoff Masters says identifying the knowledge, skills and attributes required for successful participation in modern life, and then teaching them in the most effective way, are ongoing challenges.
Writing yesterday in Teacher, Professor Masters said, 'There has been a long-term decline in the ability of our 15-year-olds to apply what they are learning to everyday problems, and fewer Australian students are choosing to study advanced mathematics and science subjects. Both trends are problematic in a world that demands discerning engagement with sophisticated information about complex societal and environmental challenges. As ACER's Dr Paul Weldon has observed, today's students will likely be working in jobs barely even conceived of as yet. How do we prepare them for these?'
In a free webinar on 25 February, ACER Research Fellow Dr Claire Scoular and University of Melbourne Professorial Fellow Dr Esther Care will lead a discussion on how far we have come in teaching students the skills and knowledge required in a 21st-century workforce - and what needs to happen next.
Dr Scoular has worked extensively in the area of general capabilities (or 21st century skills) and was lead researcher in the development of ACER's general capabilities assessment framework. Dr Care's work with the Brookings Institution saw her investigate general capabilities in diverse classroom settings around the globe.
Dr Care and Dr Scoular have written with the US National Center for Education Research's Dr Helyn Kim about the challenges of teaching 21st century skills in 20th century classrooms. They say the skills needed for the 21st century are complex, multi-dimensional, cross-disciplinary and non-routine.
'The nature of the skills has consequences for each part of the education delivery system – for curriculum, for pedagogy, and for assessment. Above and beyond these however, it has consequences for education delivery structure,' they write. 'Systems of education need to consider how to establish structures that are amenable to more active and dynamic teaching and learning and assessment paradigms.'
According to Drs Care, Kim and Scoular, teaching across subject areas appears to provide the most aligned approach to enable transfer of skills to different situations. They suggest teachers would benefit from collaborating with teachers from other subjects, not just in their teaching of the skills but in their observations and assessment of them.
'Sharing collected and recorded evidence, and justification of the interpretation of that evidence, will provide teachers with guidance concerning whether the students are developing skills as envisaged in revised curricula,' they write.
Drs Care, Kim and Scoular say 21st century skills may be developed through many different types and styles of learning experiences, and they will similarly be demonstrated in a multiplicity of ways.
'The best strategy for integration of a skills focus into curricular goals will likely depend on use of a variety of techniques. These may include explicit teaching, modelling of the skills, presenting curricular materials in a way that will naturally elicit the skills and thereby develop them, and varying the structural dynamics in the classroom both between students and teachers, and among students.'
However, while a diverse range of techniques are necessary, Drs Care Kim and Scoular say teachers may be limited by their immediate classroom environments in terms of changing the dynamic structure of the classroom.
'The teacher in the classroom is just one part of the system, and that system needs to understand the different demands that differentiation – of instruction, and of instructional content – makes in that classroom,' they write. ■
Learn more:
Catch up on the webinar, Equipping students for the 21st century, with Dr Scoular and Dr Care, free and on demand.

Find out more:
Professor Masters and Dr Scoular presented at our fully online Research Conference 2021. Watch all recordings from the main program through our Research Conference On Demand package, available for a limited time only. Find out more.