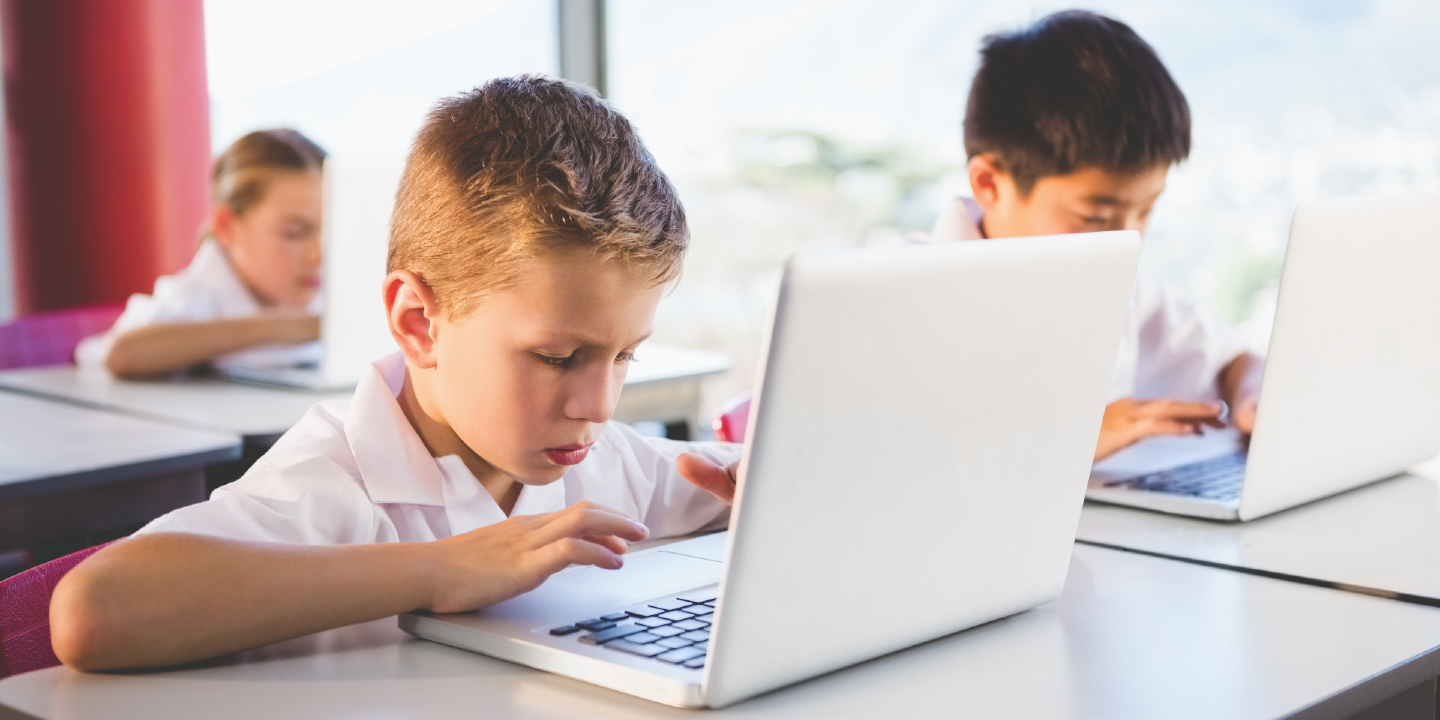 Monday, 21 Jun 2021
ACER Chief Executive Professor Geoff Masters AO says adaptive assessment is challenging traditional thinking about how to measure student achievement.
In an article in Teacher, Professor Masters highlights the benefits of computer adaptive assessments that analyse how each student performs during testing and automatically administers easier or harder sets of questions based on that student's performances on prior questions.
'Computer adaptive tests offer a glimpse into the future of learning, the curriculum and assessment. This future will be based on identifying and responding to individual progress and learning needs, rather than on traditional group-based solutions,' Professor Masters writes.
As Professor Masters explains, adaptive assessments are a response to the observation that students in the same year of school are at very different points in their learning.
'At any given time, some students are much more advanced than others. Adaptive assessments 'adapt' to these differences in students' levels of attainment,' Professor Masters writes.
'Students who are less advanced, and so experience lower rates of success during an assessment, are automatically administered less difficult tasks. Students who are more advanced, and so experience higher rates of success, are administered more difficult tasks. In this way, each student is automatically administered a test tailored to where they are in their learning.'
According to Professor Masters, while traditional achievement tests report results against a common body of taught content, adaptive assessments report students' results against a continuum or progression of learning. Such progressions describe and illustrate increasing proficiency, enabling teachers to interpret each student's test result in terms of the knowledge, skills and understandings typical of students at that level.
'A well-constructed continuum of this kind … enables the monitoring of individual progress over time—something that is not possible with assessments focused only on grading performances on defined bodies of taught content,' Professor Masters writes.
Computer adaptive tests in mathematics and reading are now available to Australian schools following the release of ACER's new PAT Adaptive assessments.
As with the linear PAT assessments, PAT Adaptive assessments report student achievement on ACER's Progressive Achievement scales. This provides an estimate of the point an individual has reached in their learning, regardless of their age or year level, which can also be compared with the locations of other students on the same progression. The difference with PAT Adaptive assessments is that a student's location on the progression has been adjusted for the difficulties of the questions they were administered.
ACER's PAT Adaptive assessments are complemented by the new PAT Data Explorer and the PAT Teaching Resources Centre. As Professor Masters explains, having established the points individuals have reached on learning progressions in mathematics and reading, online PAT Teaching Resources provide guidance on teaching strategies likely to be appropriate to individuals' current levels of attainment. ■
Read the full article:
'Computer Adaptive Testing: challenging traditional thinking', by Professor Geoff Masters AO, is published in Teacher.
PAT Adaptive launches 19 July 2021:
Subscribe to our monthly PAT News to stay updated.
---