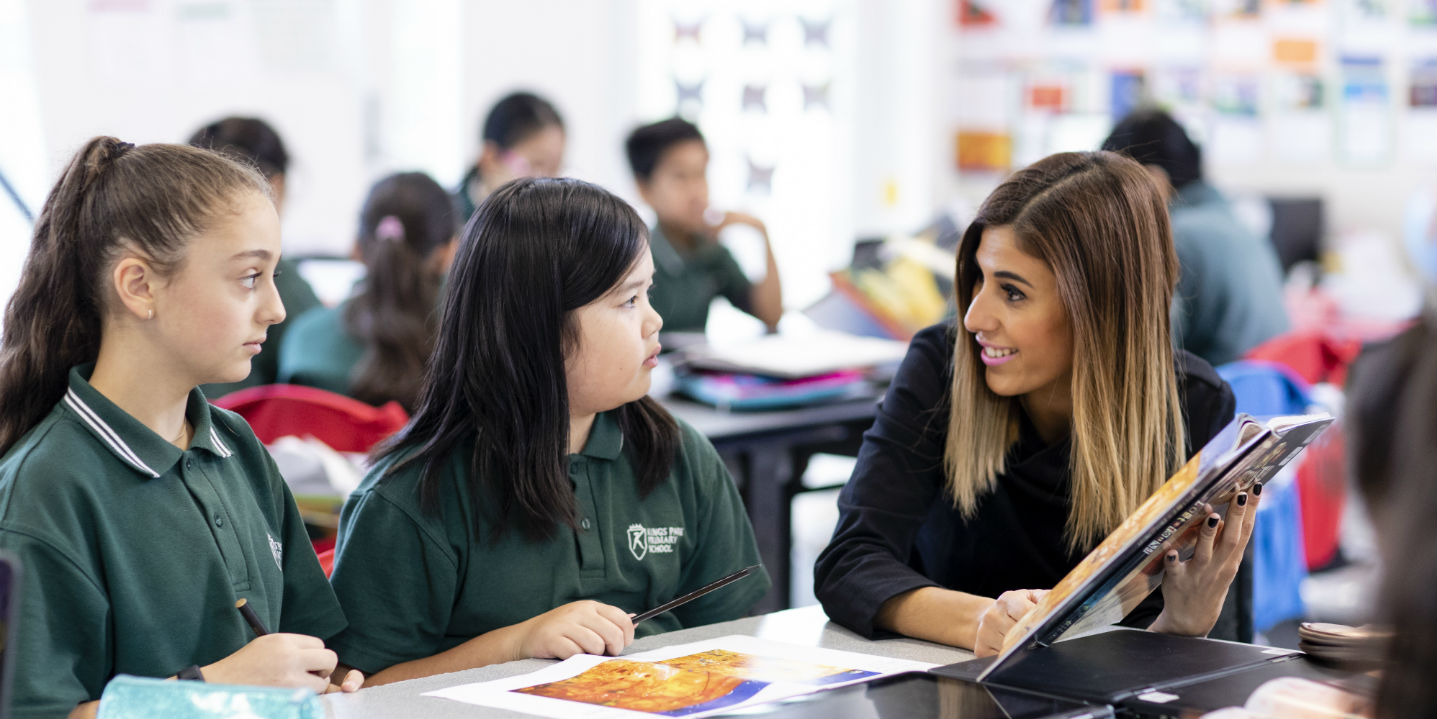 Thursday, 30 Jan 2020
As you plan for the new school year, we share some of our favourite sources of educational resources to help you get organised.
Welcome back everyone! These resources will help you enliven your lesson plans and keep students excited and engaged with learning throughout the whole school year.
Australian-made
This is an extensive selection of preschool, primary and secondary educational resources – videos, games, TV shows, teaching guides and more – organised by audience – teacher, student and parent – from Australia's national broadcaster.
Why we like it:
It's meticulously researched, mostly aligned with the Australian curriculum and very easy to navigate. The strong focus on media literacy is an added bonus; as the 2018 International Computer and Information Literacy Study (ICILS) showed, the ability to critically analyse the online information they find online has become a critical life skill for students to develop.
Check it out:
iView has a great range of education-themed programs and videos. The topics list, which includes subject area and the school years to which the resource applies, is a great way into the mountain of content it contains.
Our good friends at Teacher magazine produce an excellent, wide-ranging online publication designed specifically for educators that combines original content with the latest news from education innovators around the world. Full disclosure: it is affiliated with, but editorially independent from, ACER.
Why we like it:
For its evidence-based approach and its authoritative columnists, including the OECD's Andreas Schleicher, ACER CEO Professor Geoff Masters and, previously, former Prime Minister and education advocate Julia Gillard.
We also admire the wide-ranging topics it covers – from pieces on the latest pedagogical theory to practical guidance on issues of interest to educators, like lesson planning and teacher welfare. It also produces its own psychometrically verified infographics that provide a user-friendly interpretation of the often very complex findings of educational reports by ACER and others.
Check it out:
Here's a great example of how Teacher expertly links theory with practice: this teacher guide to documentary filmmaking is accompanied by a real-life case study about how one Australian educator introduced documentary filmmaking into his classroom.
SBS Learn is a dynamic, interactive source of educational content from SBS and NITV, thoroughly researched and expertly produced, and aligned to the Australian Curriculum.
Why we like it:
The network's charter commitment to multicultural and Indigenous Australian issues means it's the 'go to' place for resources for teaching students about the experiences of migrant and Aboriginal and Torres Strait Islander communities. Also, it broadcasts our own award-winning children's show, Little J & Big Cuz!
Check it out:
First Contact, a collection of clips, classroom resources, teaching notes and more on Indigenous Australia, is a prime example of SBS's multicultural mission in action.
Around the globe
They may not be specifically mapped to the Australian Curriculum but it's easy enough to work out for whom these great little videos are appropriate, and to weave them in where appropriate to keep lessons engaging, educational and fun.
The UK's national broadcaster naturally draws heavily on its television content, much of which is aired here and will be familiar to Australian students; for example, learn about geography with Go Jetters. Its School Radio area is a one-stop shop for multimedia resources for pre-primary and primary students arranged by subject, while Skillswise concentrates on tools for adult learners.
Why we like it:
It's a reputable source of content, with high production values and an extensive back catalogue. It's also innovative; this interactive lesson on helping students build resilience and a growth mindset was held live around the UK in partnership with Tes to mark World Mental Health Day. Its Teacher Support area is excellent.
Check it out:
You might expect a broadcaster to be concerned about the proliferation of 'fake news' and this collection of resources is designed to help students become more discerning in their consumption of online stories.
You know TED – the non-partisan not-for-profit devoted, according to its website, to spreading ideas – for its memorable, viral talks. The spin-off site TED-Ed is designed specifically for students and teachers and combines the best educational TED Talks with animations, interactive questions, video lessons and more.
Why we like it:
TED-Ed produces some of the best animated lessons we've ever seen, across a range of subjects. Content is organised by subject area and easy to search, and you can use it to create customisable lessons (dependent on signing up). Plus there's a (paid for) masterclass on producing your own educator TED Talk and a Student Talks program.
Check it out:
As an educational research organisation, we understand the power of data and their potential to be misrepresented, so we particularly enjoyed this animated video on how statistics can be misleading.
National Public Radio (NPR) is a US-based independent not-for-profit with a mission to create a more informed public. The spin-off from the renowned radio network makes its education resources – heavily geared towards broadcast content – available worldwide.
Why we like it:
As a radio network, personal stories are its bread and butter so educational concepts are made highly relatable through the telling of real people's stories. For example, this story looks at student climate action, interviewing four young women – including Australian teenager Milou Albrecht – about their activism and suggests ways parents and teachers can support the student activists in their lives. Also, the site has a range of content suitable across the lifespan, from pre-schoolers to adult learners.
Check it out:
Here's a resource for older students: NPR's guide to helping students start their very own podcast.
So that's our round-up of our favourite sources of educational content from around the globe. What are yours? Feel free to suggest additions at patnews@acer.org.
---