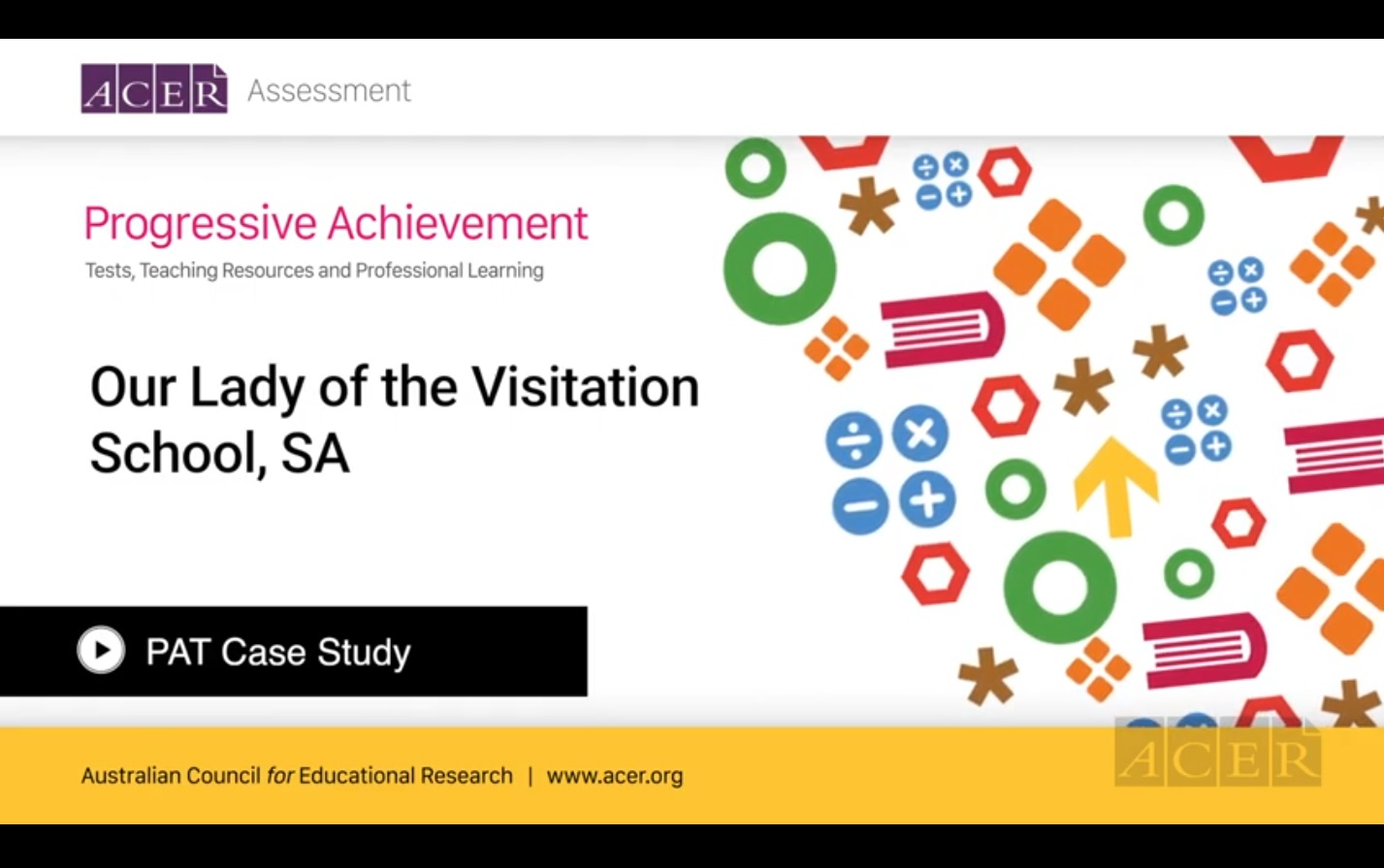 Wednesday, 2 Oct 2019
The Progressive Achievement (PAT) approach is used in more than half of all Australian schools and, in coming months, we'll be hearing from some of them.
In this short video, educators from Our Lady of the Visitation School in South Australia talk about how combining PAT data with other assessment results to build a broad picture of student achievement gave them the confidence to make real changes in the classroom - and describe their pleasure at seeing evidence of growth over time in every single student.
Do you have a story to share? We want to hear it! Contact the PAT News team at patnews@acer.org.
---