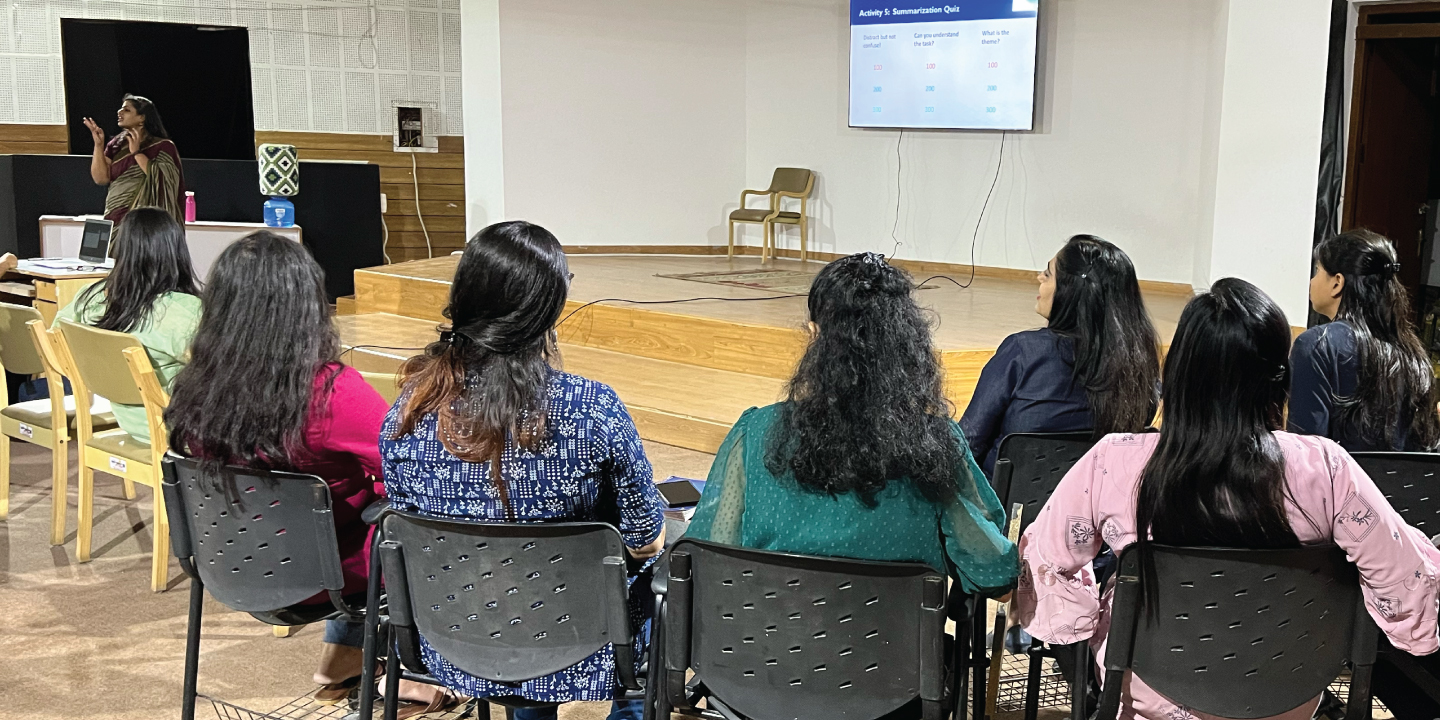 ACER delivers final workshop for the AuroScholar programme
ACER news
8 Jun 2023
3 minute read
ACER has conducted 4 capacity building workshops to enhance the internal quality assurance system of the scholarship programme's qualifying quiz.
The Australian Council for Educational Research (India) supported the world's first micro scholarship programme – AuroScholar – to improve the assessment quiz used to determine scholarship recipients. The programme is designed for students in grades 1 to 12.
ACER facilitated 4 interlinked face-to-face workshops to ensure the AuroScholar team has the necessary skills for developing high quality assessment quizzes. In the future, workshop participants with subject expertise in English, Hindi, mathematics, science, and social studies will be responsible for training new joiners in the assessment team.
'The fourth and final workshop was aimed at summarising the learning from the previous workshops. ACER facilitators shared their feedback on the latest batches of AuroScholar items with the participants and highlighted the recurring pattern of errors in the rejected or revised items. They also highlighted the importance of distractor rationales and how to write them for an item. Activities helped to resolve major and minor misunderstandings among participants,' said Bikramjit Sen, Research Fellow, ACER India.
'The workshop concluded with a quiz that was designed to evaluate whether the internal quality assurance system for the AuroScholar programme is satisfactory. Results met basic assessment quality standards,' he added.
Journey made by the AuroScholar team through the 4 ACER guided workshops.

The AurioScholar programme is managed by Sri Aurobindo Society, one of the largest non-government organisations in India. The scholarships help improve student learning by increasing student motivation for learning and inducing positive behavioural patterns in students. Mr Sen said that assuring the quality of the programme is pivotal.
ACER has been successful in establishing a strong quality assurance system in collaboration with Sri Aurobindo Society. It will continuously monitor its efficacy over time to decide on the co-certification of the AuroScholar programme.