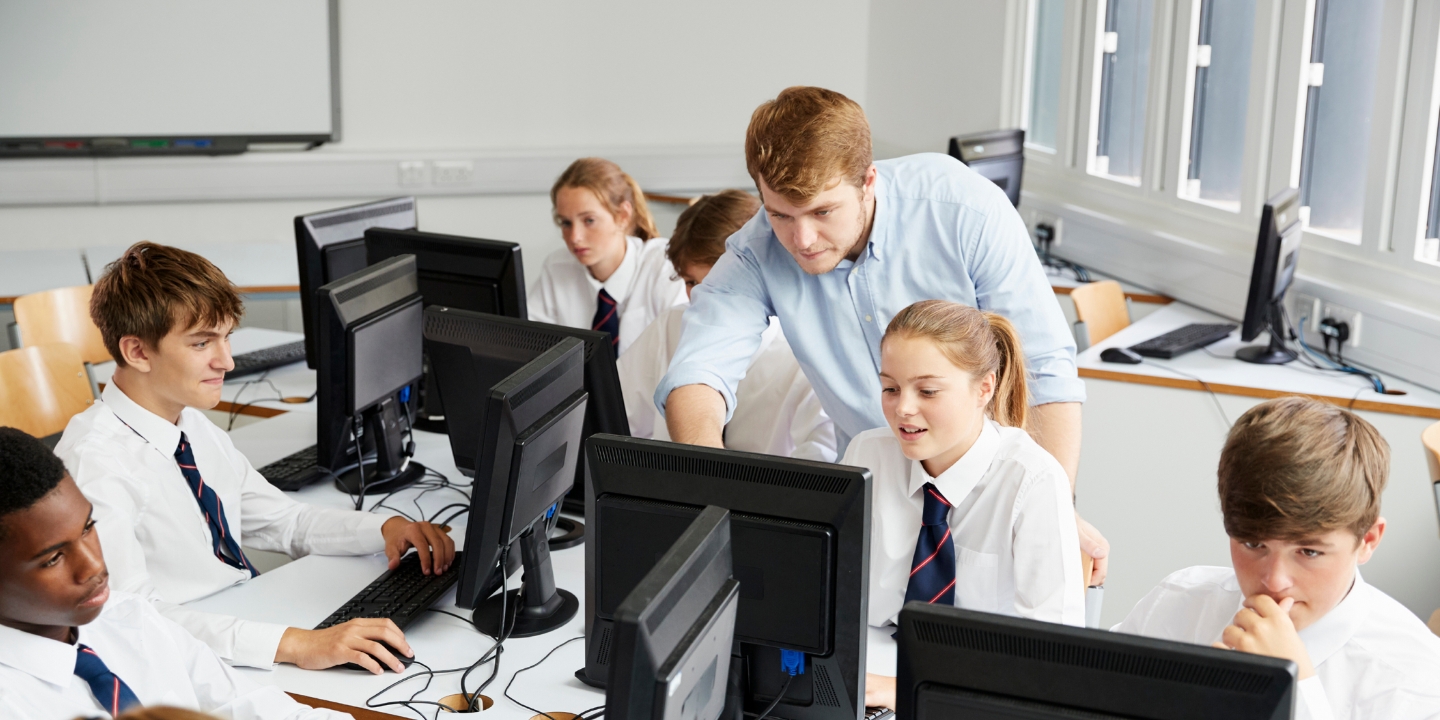 How students use ICT: knowledge gaps identified in new study
ACER news
3 Nov 2023
6 minute read
Identifying where Australian students need support in using digital tools for study or work is now easier for schools, thanks to a report by the Australian Council for Educational Research (ACER).
The National Assessment Program in ICT Literacy (NAP- ICTL) 2022 report shows that there was an increase in instruction to support digital literacy in schools since 2017 but no correlating increase in the number of students demonstrating adequate skill levels.
In a concerning finding, the report notes only 46% of year 10 students who took part reached the proficient standard in their use of information and communications technology (ICT) – the lowest percentage since testing began in 2005.
Among year 6 students in the nationally representative sample, 55% reached the proficient standard – a similar percentage to those recorded in 2017, but a reduction on the 62% recorded in 2011.
The gap in ICT literacy skills between First Nations Australians and other students remains high, with only 23% of First Nations students reaching the proficient standard in year 6, and 19% in year 10.
However, the report also includes positive findings relating to teenagers staying safe online.
The report was prepared by ACER for the Australian Curriculum Assessment and Reporting Authority (ACARA) as an overview of how well schools are equipping students with the skills they'll need for success in 'data-dependent' environments.
ACER Senior Research Fellow Dr Tim Friedman, a co-author of the report with 5 ACER colleagues, says the partnership with ACARA NAP-ICT Literacy experts has produced a significant resource.
'This report gives school systems that ability to see a snapshot of skills, knowledge, attitudes and engagement and know what aspects of the curriculum students are understanding and what they are struggling with,' Dr Friedman says.
What students were tested on
The National Skills Commission has identified 'baseline digital skills' – those requested by employers for most jobs – as including skills in word processing, spreadsheet and presentation software.
The NAP- ICTL assessment, conducted every few years, asks students in years 6 and 10 to apply their knowledge in real-world contexts, assessing their abilities to manage and evaluate information using applications similar to ones like Word, Excel and PowerPoint.
In other tasks they can be asked to create digital solutions using applications that require more technical skills and knowledge related to computational thinking and digital systems.
Those who had higher proficiency levels overall tended to be girls, metropolitan students and year 6 students who spoke a language other than English at home.
The report notes that ICT literacy achievement 'gradually' increased with increasing levels of parental occupation and education, resulting in significant differences between the lowest and highest socio-economic groups.
ACARA CEO David de Carvalho noted when the report was released: 'Digital and ICT literacy skills are key in today's every changing world and so it is pleasing to see from our NAP sample assessment that the proficiency in this area among students is broadly stable.
'It is however concerning that to see a drop in ICT literacy amongst year 10 students, which was more pronounced in certain states. This report therefore provides helpful information for schools to focus on this issue.'
Student survey provides insights
Dr Friedman suggests school systems look closely at the student survey for insights. For example, in a list of ICT issues that students might be expected to have learnt at school, the more items a student indicated that they learnt, the more likely they were to have reached the proficient standard, he says.
'At year 10, students are learning about cyberbullying and how to report that, about respectful online relationships and responsible use of social media; I think these are very important matters, and the fact that we're getting 80% of students reporting to have learnt about these topics at school is a positive finding,' Mr Friedman says.
'On the other hand, a large percentage of students – particularly at the primary level – aren't learning about topics such as checking where a message is from before clicking on links, or that they shouldn't be opening email attachments if they're not from safe sources. That somewhat concerns me.'
Other interesting findings include:
Most students indicated that they felt well prepared to use ICT devices for remote learning in the future.
Students who were more confident in using ICT tended to have higher achievement scores, particularly year 10 boys.
Students who frequently used 'productivity' applications (such as those used for word-processing and spreadsheets), achieved better in the skills assessment.
Year 6 students who reported more frequent use of entertainment applications at school recorded lower ICT achievement than students who used them less.
ICT devices were used more frequently by year 10 students than those in year 6. The most frequent use in the classroom was by teachers and students to present information.
Only 5% of year 6 students frequently changed application settings to suit a purpose, rising to 10% of year 10 students.
The majority of students 'rarely' combined music, video or images to create digital content – with 16% of year 10 students saying they did it occasionally.
Fewer year 10 students (9%) than year 6 students (15%) used drawing, painting or graphics programs frequently.
The Chair of the ACARA Board, Mr Derek Scott, has commended the report to teachers, policymakers and the educational community.
'Despite the student survey showing high device usage and positive attitudes towards technology, and though most students indicated that they felt well prepared to use ICT devices for remote learning in the future, the findings in this report suggest that there is an opportunity in Australia for student ICT literacy to improve,' he says.
Dr Friedman agrees, saying, 'This report really is a valuable resource if you're looking to boost the ICT skills of students, particularly year 10 students before they enter the final years of secondary schooling, and year 6 students before they enter high school.'
Read the full report: