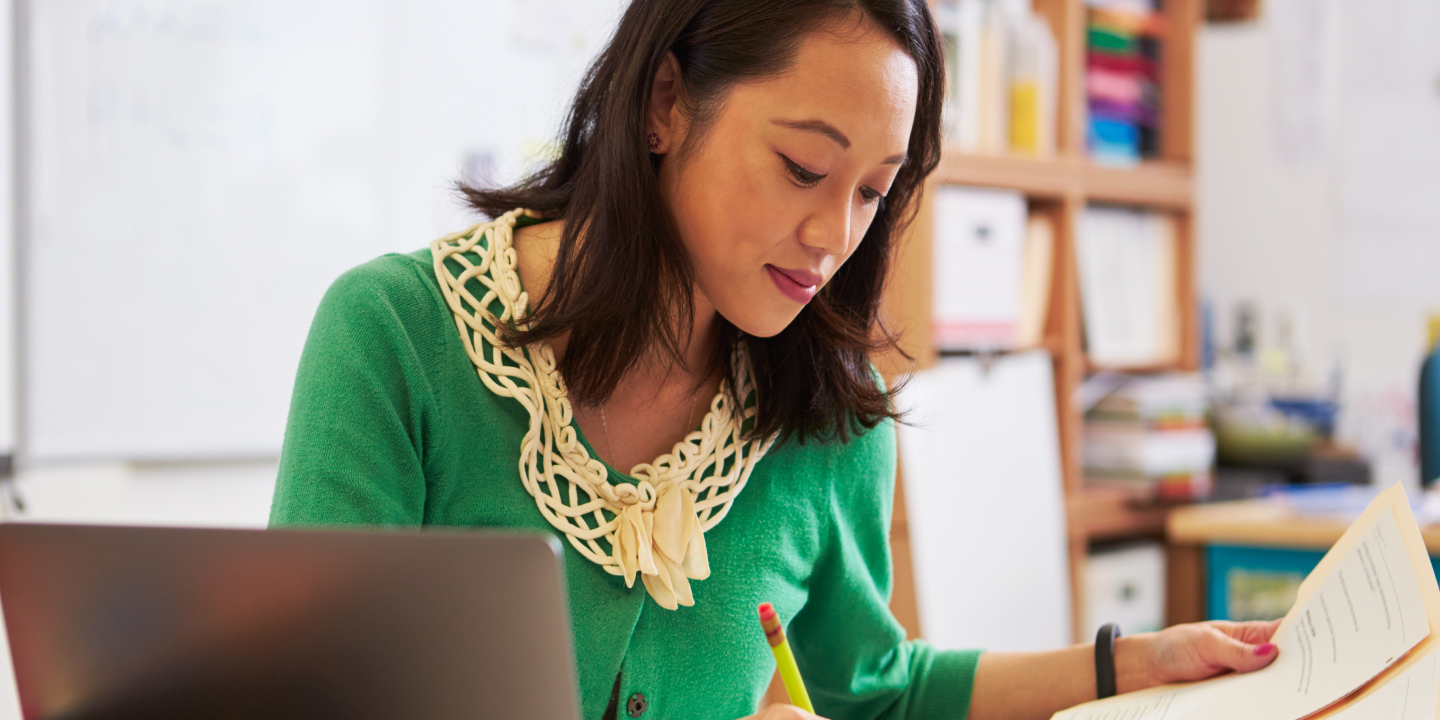 Image ©Shutterstock.com/Monkey Business Images
Pandemic presents opportunity to rethink student reporting
Comment
3 Sep 2020
5 minute read
Student reports appear to be one of those perennial 'sleeper' issues in school education.
As a traditionally summative form of communication to parents about a child's achievement over the past semester, reports are often seen as downstream from the more fundamental aspects of schooling like curriculum, pedagogy, assessment and student wellbeing. Yet questions about the purpose, usefulness, intelligibility and value of reports seem to flare up – both within schools and the wider community – every reporting season.
Recently, as a result of the impact of COVID-19, concessions were made by the Federal Government regarding the requirements of mid-year reports. Schools were exempted from needing to give students an A to E letter grade (or equivalent), in recognition of the disruption to usual teaching and assessment practices caused by home-schooling and online learning.
At the time of this announcement, Teacher magazine recorded a flurry of interest in an article we wrote on teachers' comments in reports, with some 11 000 views, mostly coming from Google searches for 'school reports'. These views in May 2020 constituted around a third of all views the article had attracted since publication in 2018. It appeared that, perhaps, the reduced focus on letter grades sparked an interest in the effectiveness of teacher comments in reports, and for some it presented an opportunity to reconsider reports entirely.
In Australia, the requirement has long been that schools report on both the academic achievement and progress of their students. While letter grades benchmarked against curriculum standards might be an adequate means of communicating a student's performance in subjects and on assessment tasks, they are inadequate measures of learning growth. Most schools and systems in Australia have struggled to find a means of communicating student progress to parents in a clear and intelligible manner. But an increasing awareness globally of the necessity for diagnostic assessment, to capture where a child 'is at' in their learning, and formative assessment to monitor learning from that point, is driving interest and research in reforming how reports communicate learning progress.
Our 2019 research report, Communicating Student Learning Progress, sets out some principles and recommendations for reforming the systems used by schools to report student achievement and progress to parents. We will deliver a presentation that builds upon the findings of our report at ACER's Research Conference 2021. The presentation will also discuss some of the international research into effective reporting, and describe reforms being undertaken in other systems that are similarly grappling with questions of effective reporting. ■