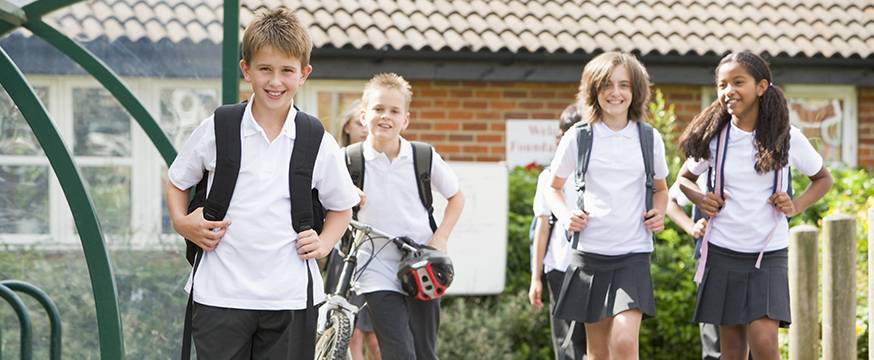 The path to school system improvement
Research
5 Nov 2014
3 minute read
The fundamental goal of school improvement is to identify successful school-based practices and identify how these might be transplanted into other schools or whole systems, according to a new book from the Australian Council for Educational Research.
Michael Gaffney, Professor of Education at the University of Canberra and author of Pathways to School System Improvement, says the key issue for school and system leaders is to identify the appropriate blend of top-down and bottom-up initiatives for school improvement, mindful that the appropriateness of such initiatives also depends on local and environmental factors.
In Pathways to School System Improvement, published in November, Professor Gaffney investigates scaling up and drilling down as pathways for leading school system development.
'School and school system leaders need to ask how learning opportunities can be improved through the right combination of "scaling up" and "drilling down" approaches,' Professor Gaffney says.
'Meaningful, widespread and lasting change results from identifying effective teaching and learning practices that currently exist, and examining how these can be best replicated and sustained across the school system. It involves expertise and efforts at the local school level as well as central office. Teachers and school executive have a key role to play, along with central office staff, in identifying how policies and programs can be best developed, implemented and evaluated, and in contributing to sustainable development across the school system. Successful school and school system leaders appreciate each other's contexts, and understand how they can work together to bring about the changes required to ensure that every child has the opportunity to achieve. In other words, they have a "network" mindset.'
In making the case for school system improvement Professor Gaffney says school and system leaders need to be well informed about the literature on leadership research and development, but warns that there is no simple formula for success. 'It's important to remind school and system leaders that they are more likely to find the best pathways to school system improvement if they lead the changes in their own way.
'Leadership in a networked school system requires personal courage and professional insight, and the literature on educational leadership provides some important bases for exercising courage and developing insight but it can never deliver the "recipe" for transforming teaching and learning. That is because each of us has our own talents and a distinctive range of leadership capabilities. The pathways we choose for improving school systems depend on these personal capacities as well as the ways in which we work with others in imagining and creating better futures for each and every student.'
Further information:
Pathways to School System Improvement, by Professor Michael Gaffney, is available at the ACER Online Shop.