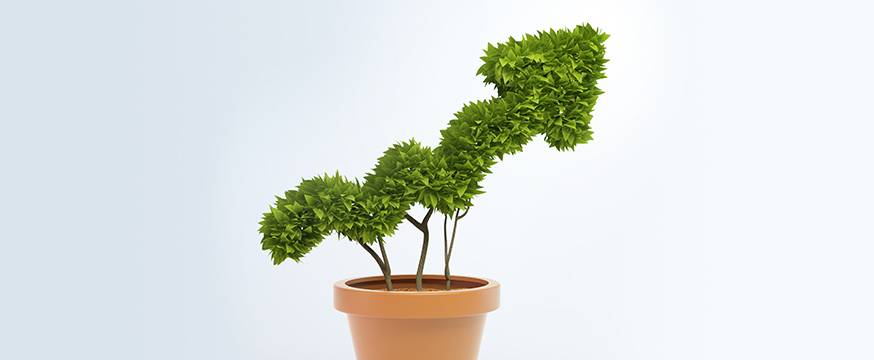 Growing attainment in higher education
Research
14 Aug 2013
5 minute read
Australia has seen significant growth in university enrolments in recent years, but private providers have also been contributing to the overall national aims of increasing attainment in the higher education sector, as Daniel Edwards explains.
Growing attainment in higher education
Since the 2013 initial university offer figures show a slowing of growth in universities for the first time since demand-driven funding was announced, it's worth looking at the role of non-universities in maintaining the growth trajectory for higher education, as well as in helping to achieve key attainment and participation targets, to consider the role that private providers and TAFEs will play in the Australian higher education sector in the coming decades.
The higher education landscape has been and continues to be shaped by an 'expansion agenda,' as a result of three key policies: the introduction of demand-driven funding for students in public universities; the target of 40 per cent of 25- to 34-year olds attaining a bachelor degree or above by 2025; and the target of 20 per cent of undergraduate enrolments to be from low socioeconomic backgrounds by 2020.
...the capacity of universities may be reached before the targets are achieved.
Two of the key questions are what the 40 per cent attainment target really means for the higher education sector and what impact the student demand-driven funding system has had on achieving the target. While growth is being achieved in the current university-focussed expansion, the capacity of universities may be reached before the targets are achieved, in which case we may need to rethink the models for provision of higher education, increasing the role played by private providers and TAFEs in higher education enrolments.
Recent trends in attainment
The attainment rates of the 25- to 34-year-old population in Australia over the past 12 years has increased steadily from 24 per cent in 2001 to nearly 37 per cent in 2012, yet the participation rate of 20- to 24-year olds in bachelor degrees or above has remained relatively flat. This suggests that the growing attainment rate in Australia over the past decade has not been achieved through output from domestic higher education. Rather, it is the likely result of a strong skilled migration program, focused on young migrants in professional occupations, alongside large increases in the number of international students studying in Australia.
Future trends in attainment
Using a model developed by the Centre for Population and Urban Research to track the 'required' trajectory for expansion alongside actual expansion in higher education, domestic enrolment numbers appear to be on track to reach the 40 per cent attainment target. The problem, however, is that the numbers in the estimates flatten out by 2015, while consistent increases of about five per cent growth over a seven year period would be needed to reach the 40 per cent attainment goal.
Private providers and increased attainment
If the capacity of public universities to continue to increase enrolments reaches its limit, it's worth considering the potential additional growth that private providers may be able to foster in an open demand system. That potential can be seen in the demand-driven system in vocational education and training (VET) in Victoria.
According to Victorian Department of Education and Early Childhood Development figures, between 2008 and 2012 the number of government-subsidised VET enrolments grew by 75 per cent, from 381 300 to 670 400. Private providers accounted for more than 250 000 of these 289 100 enrolments.
This growth is worth noting in its own right, but it's also worth noting that private VET providers substantially expanded the number of disadvantaged and vulnerable persons completing tertiary qualifications. For example, the number of students with a disability who completed a VET qualification with a Certificate III or above grew from 2618 to 7844 between 2008 and 2012. One in five of these was from a private VET provider. A growth in Indigenous students completing a VET qualification of Certificate III or above was also recorded, with 699 more Indigenous student completers in 2012 than 2008, 572 of them from private providers.
...private VET providers substantially expanded the number of disadvantaged and vulnerable persons completing tertiary qualifications.
While this is a different educational sector and applies only to Victoria, so may not be generalisable, the Victorian VET changes provide an indication of the flexibility of private tertiary education providers in responding to changes in the policy environment and their ability to attract students who may not have otherwise been in education and training.
Both public and private providers have contributed to the recent expansion of the higher education sector as it attempts to reach the 40 per cent attainment target and 20 per cent enrolment target for students from low socioeconomic backgrounds. If the growth required to achieve these targets cannot be facilitated through universities, the role of non-university higher education providers in increasing attainment and widening participation needs to be further explored, particularly given that new regulatory arrangements governing all higher education providers are now in place through the Tertiary Education Quality and Standards Agency.
Find out more:
This article draws on, 'Growing Australian higher education: Achieving targets and rethinking provision,' by Dr Daniel Edwards. Read the full paper.